New Facebook Design Is Coming In A Week
The update is centered around the News Feed.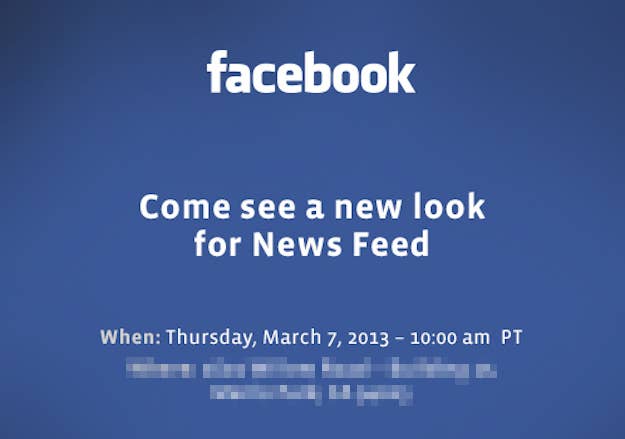 Today, Facebook invited journalists to an event previewing the next stage of Facebook's design. It takes place a week from now, but Facebook didn't provide any hints as to what it might look like.
But perhaps Graph Search, the last major update to the site, offers some clues? Heavier typefaces, lots of blue/white space, hopefully a slightly less cluttered look: