Facebook Might Owe You $10
A class action suit about Facebook's Sponsored Stories feature resulted in a $20 million settlement. Up to $10 of that money might be coming to you.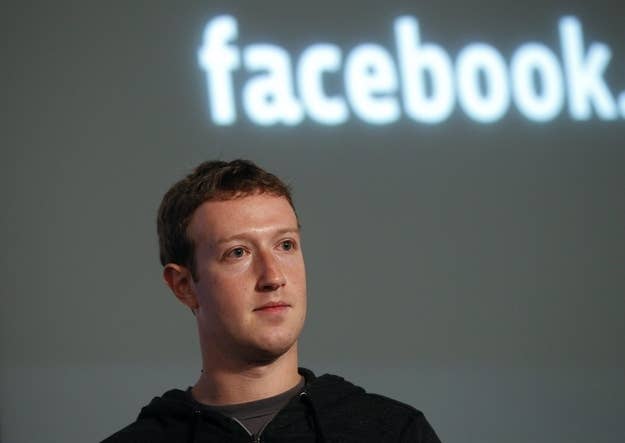 Last month, Facebook offered to settle a class action lawsuit, rather than fight it in court, offering $20 million. The courted granted preliminary approval for the settlement, and Facebook has started the process of paying it out (you can read the whole settlement here). Affected users — that is, people who "may have been featured in a 'Sponsored Story' on Facebook prior to December 3, 2012" — have started getting emails like this: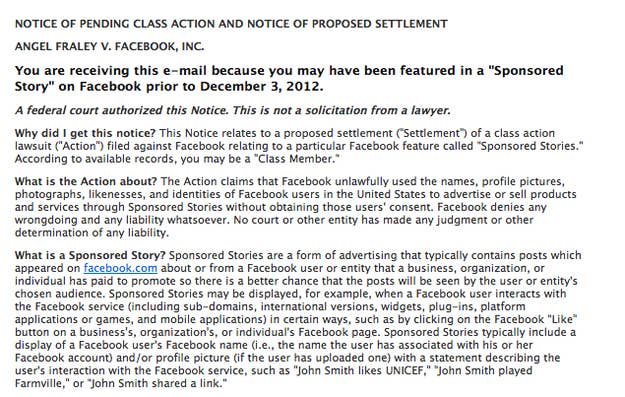 The class action alleged that Facebook didn't have the legal right to use members' likenesses in Sponsored Posts. Facebook disagreed, obviously, but rather than risk litigation, decided to settle. (This suit predates the Instagram TOS dustup, but concerns a lot of the same issues.)
Twitter is full of Facebook users wondering if these emails are a scam, which is a reasonable concern: They're written in awkward legalese, and for most this news will have come out of nowhere. But the settlement is real, and some Facebook users may get paid.
If you're eligible, you'll get an email like the one above. You'll have to file a claim form — takes about five minutes — and then wait. If individual payments do go out, checks will be cut after June.
BUT! And this is a big but: "If the number of claims made renders it economically infeasible to pay money to persons who make a timely and valid claim, payment will be made to the not-for-profit organizations identified on the Settlement website at www.fraleyfacebooksettlement.com."
Facebook has over a 150 million users in the U.S., and the settlement pool is just $20 million. So this seems like a likely outcome.