How Facebook Hashtags Change The Meaning Of "Public"
Hashtags will fundamentally change what it means to post on Facebook. And test users' comfort in the process.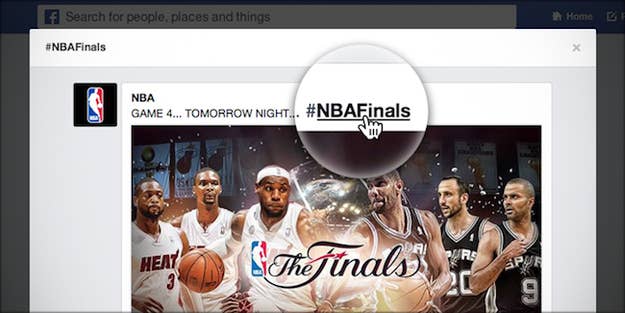 Updated: June 12, 2013 at 2 p.m.
Hashtags are coming to Facebook. They'll be clickable, just like on Twitter, and will show you posts from your friends (and others) about a given topic.
The play here is obvious: Twitter dominates conversations around news and live events, helped in part by hashtags, which give users a place to congregate (and in turn gives advertisers a captive audience of very eager users). Facebook, despite its larger user base, isn't a great destination for breaking news — fast-moving stories on Facebook tend to lag behind Twitter's (admittedly smaller) audience. The simplest explanation for why Facebook added hashtags is this: It has shareholders, many of whom aren't that happy, and it needs more ad products.
Twitter might portray this as flattery by imitation, if it really wants to assume that pose. It might also see it as a boon: For now, at least, the hashtag is associated almost exclusively with Twitter. People might not know exactly what hashtags are, or how they work, but they know that when they see a hashtag on CNN, it has something to do with tweets. If Facebook fumbles this, then, it could end up being little more than a billion-user Twitter education campaign. (It's worth noting that Instagram, which Facebook acquired, uses hashtags as well.)
But hashtags carry much wider implications for how Facebook works, and what a Facebook post is. For a news conversation or a second-screen hashtag to function on Facebook — that is, to attract a large, wide, live audience — the site will need to serve its posts in a much more open way. It will need, in other words, to make your public posts truly public. And that's what Facebook has done, as outlined in its announcement, which is titled "Public Conversations on Facebook":
Similar to other services like Instagram, Twitter, Tumblr, or Pinterest, hashtags on Facebook allow you to add context to a post or indicate that it is part of a larger discussion. When you click on a hashtag in Facebook, you'll see a feed of what other people and Pages are saying about that event or topic.
Today, if you post a status update on your public profile, that status is available to anyone who visits your profile directly or subscribes to your updates. It is, in a very strict sense, available to anyone.
But it's not as effectively public as a tweet, which is designed to be discovered not just by your followers but by people you don't know. Aside from retweets, there's a public search function and the "Discover" tag, where tweets, often centered around hashtags, are surfaced to wider audiences. The only time Facebook has had a true public search function was through a third-party site called OpenBook, which Facebook shut down over a year ago.
In making your "public" posts available in a centralized public feed, even through an optional hashtag, Facebook would be surfacing them in an unprecedented way. It wouldn't technically be a privacy violation — Facebook seems to employ a very literal definition of that phrase, along the lines of "does not technically break our contract with users" — but neither was Graph Search, which, by instantly surfacing data that was previously public but took effort to find, changed the very nature of that data (and creeped some people out). As I said at the time:
With Graph Search, information that used to exist within a user's page now exists outside it, in any number of search queries. It's no less "private," to use the very strict, Facebookian definition of the world. But it's far more accessible, and much more visible. The information's place in the world, the way in which people can find it, has changed. Making data searchable fundamentally changes what kind of data it is.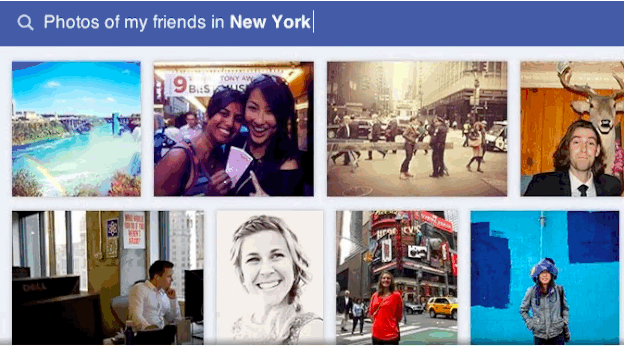 Facebook's hashtag plan could draw a long-lost type of user, the news junkie, back to Facebook. Despite the vastly disparate sizes of their user bases, Twitter and Facebook are obvious competitors: They both have valuable relationship graphs that they need to leverage into money from advertisers.
But in the process of adding hashtags, Facebook could change what it feels like to be on Facebook. Truly public posting has always been part of the deal with Twitter; posts are short, tagged, and directed not just to your followers but to the entire network. Not so much with Facebook, where posts are longer and written in more familiar language, with little regard for broader context. Public posts aren't really public, or at least don't feel that way. Public posts with searchable hashtags are truly public and discoverable; they give your posts a larger but less familiar audience, and give you the unmistakable feeling that you're no longer just talking to friends, but subject to the crushing scrutiny of the entire internet.
Facebook's users, temperamental as they are, and fully aware that post-IPO Facebook is hunting for new ways to make money from them, might reconsider their relationship with it.
This post originally appeared in March. It has been updated to reflect the confirmation of hashtags on Facebook.