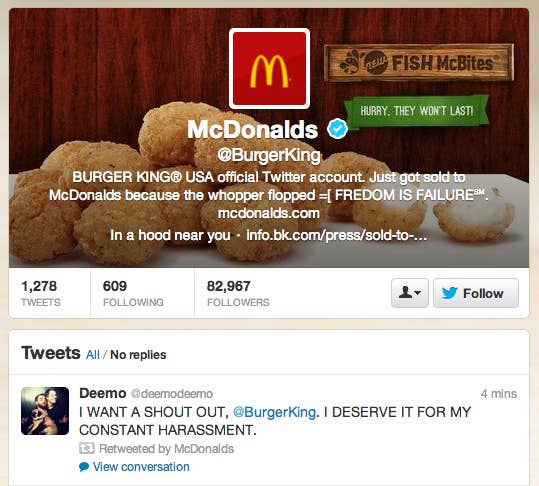 A Twitter account associated with hacker group Anonymous appears to be taking responsibility:
The fact that it's a national holiday probably didn't help matters: The hack has been going on for over an hour, and the BK press office has not been responsive. Update: After an hour and fifteen minutes, the account has been suspended. The account, at the time of closing, had gained over 30,000 new followers.
A Twitter spokesman says, "We don't comment on individual accounts for privacy and security reasons." Burger King has released this statement:
It has come to our attention that the Twitter account of the BURGER KING® brand has been hacked. We have worked directly with administrators to suspend the account until we are able to re-establish our legitimate site and authentic postings. We apologize to our fans and followers who have been receiving erroneous tweets about other members of our industry and additional inappropriate topics.
Still going: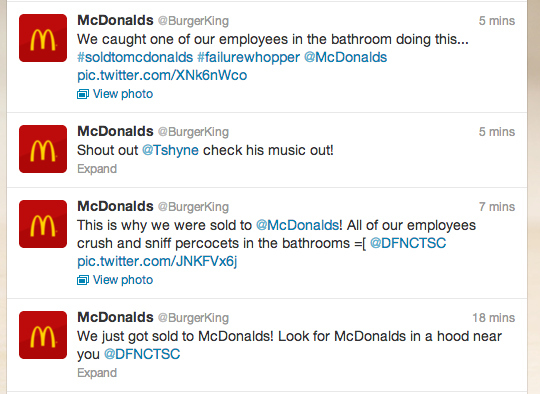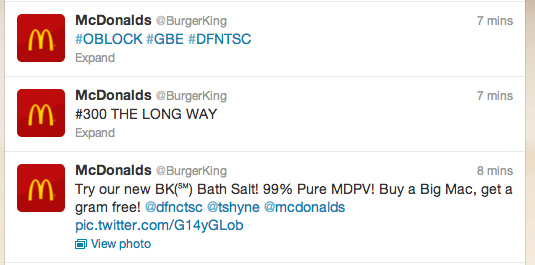 The two photos, expanded: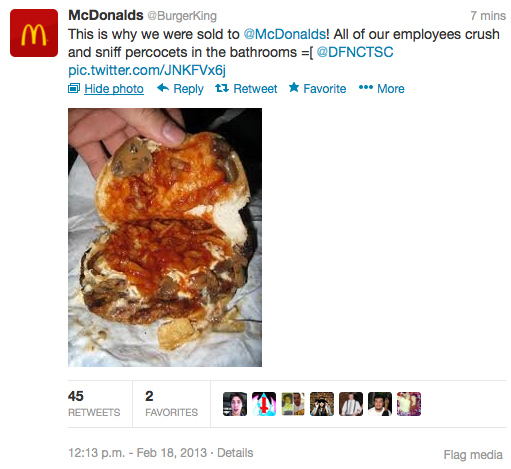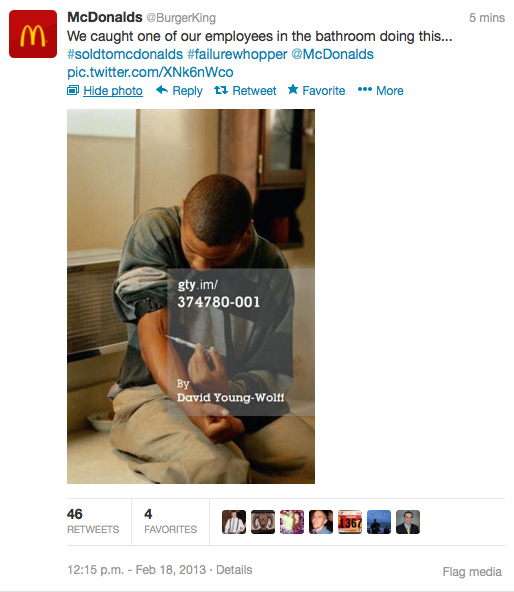 An hour later, hackers still had control: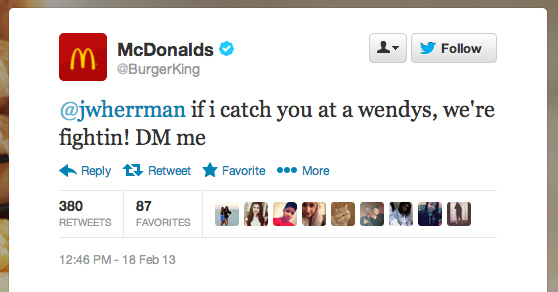 The social media manager for Wendy's chimed in:
And McDonald's offered condolences:
As of 5:45 EST, the account has been reinstated. It looks like followers are being restored but the hacker's tweets are still there: