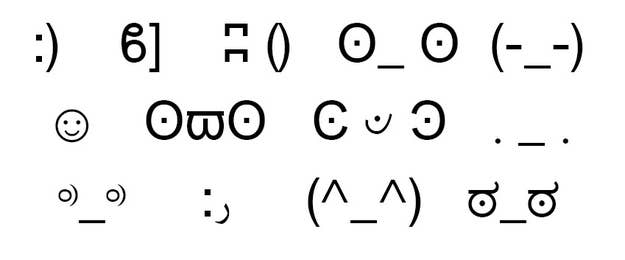 The smiley is on the decline, victim to automatically generated graphical emoticons, emoji and, worse, laziness. Let's take the smiley back. Copy and paste as you please. (Warning: If some don't display correctly, try a different web browser.)
1.
:-)
*This one is widely considered to be the original
Add your own in the comments. Special thanks to the "List of Unicode Characters" Wikipedia page.