19 Ways iOS 7 Is Causing The Actual Apocalypse
Lock your doors. Shut down your Wi-Fi. This is not a drill.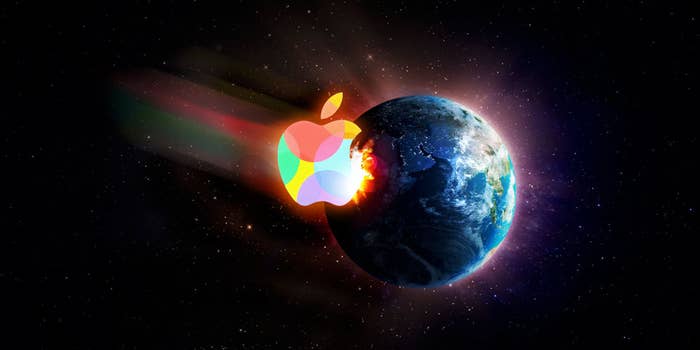 It started at our schools. The technology... it stopped working

Then the kids started going home
Our nation's workers are in revolt. The economy is screeching to a halt
People are tweeting while driving
And recklessly endangering other drivers
People are risking their already fragile health
And giving up on their marriages
Even our soldiers are losing their resolve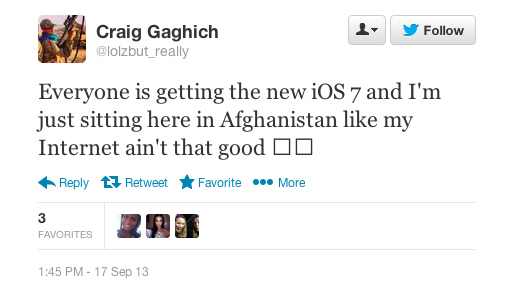 People are tresspassing AND stealing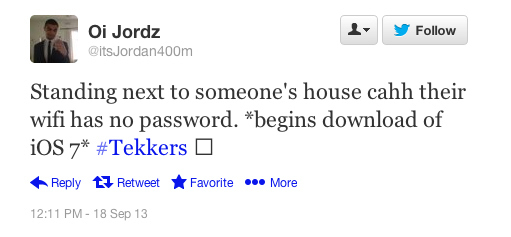 People are destroying everything that's valuable to them
Even Candy Crush
EVEN NUDES
Despair is sweeping the land
Men are losing control of their impulses
Losing their religion
And theatening mass suicide
And each other
And their mothers???
(Don't worry! That last one is obviously a joke, in context)
THEY'RE THEATENING THEIR DOGS. THIS ISN'T FUNNY ANYMORE
ATTENTION: UNTIL FURTHER NOTICE, STAY INSIDE
DO NOT OFFER HELP, NO MATTER WHO IS ASKING
LOCK YOUR DOORS. HOLD YOUR FAMILY CLOSE. EVERYTHING IS GOING TO BE OK.