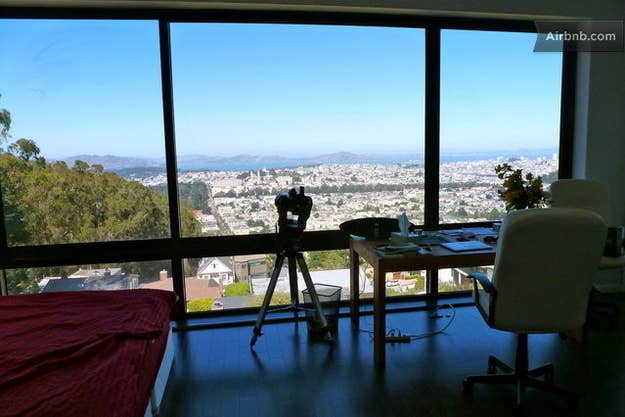 When William Hsu first moved to San Francisco to work in startups, he got a one-bedroom apartment. "I thought that was the adult thing to do, the thing I was supposed to do," Hsu says. "But it kind of sucked actually to go home and no one was there. It was kind of depressing." He missed college. Like many other young techies, his career development was outpacing his social development.
Instead of just getting roommates, he applied to live with 15 other guys at a San Francisco "startup mansion," which he later went on to run. As more and more young techies like Hsu move into the notoriously expensive city, these "hacker houses" are becoming a rising trend. Varying in size from about 5 to 20 people, they are sort of commune-meets-incubator-meets-dorm. Each has its own vibe, reflecting the different sub-scenes of the of the tech world from visionaries to brogrammers, grad students to hackers, as well as people working at big companies. Some houses are more established and formal; others, chiefly casual.
I first heard about Hsu's house when I saw the Craigslist ad for the "Live/Work Startup Mansion with sweeping views of San Francisco!" looking to add "cool new people."
"Come check it out, seriously," the ad said.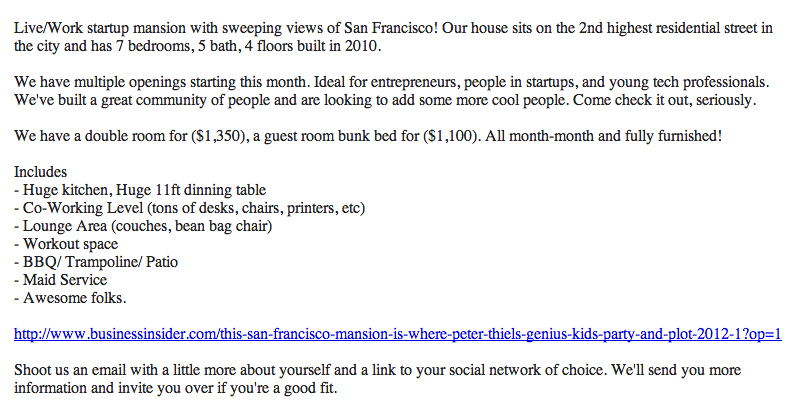 When I called, I found out the roommates were mostly in their twenties, with a few teens. It was a mix of interns and people working on their own startups. There were programmers, but the occupants skewed heavily to the business side of things. Think more brogrammer than hacker nerd.
The application process was competitive. Rise received over 100 promising applicants when it advertised openings via Craigslist, AirBnb, social media, and word of mouth.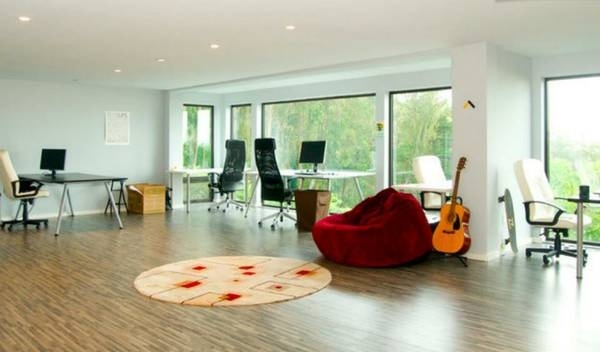 The big downside of the Rise mansion, I was told, was that everyone, even permanent members and founders, had to share a room. One room even had three bunk beds lined up army-barracks style. Basically, bunk beds that went for $1,100 each. Yes, that's right: over $1,000 for a spot on a bunk bed.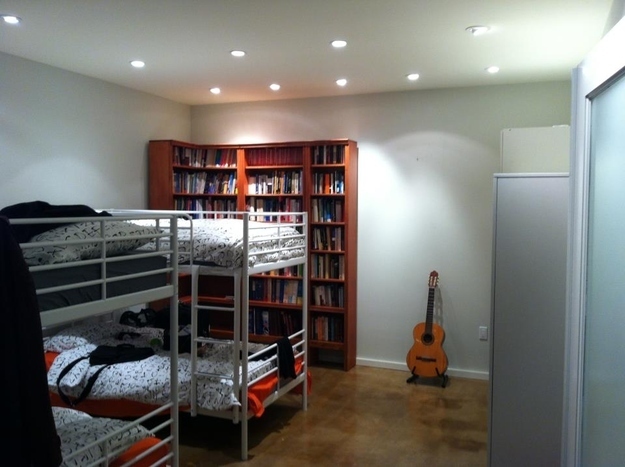 The upside was that it was a 6,800-square-foot mansion with an incredible view, maid service, a trampoline, and access to Silicon Valley venture capitalists.
"What we are trying to do is replicate that kind of dorm life experience for young entrepreneurs moving into the city," Hsu says. "Well, kind of like luxury dorm life."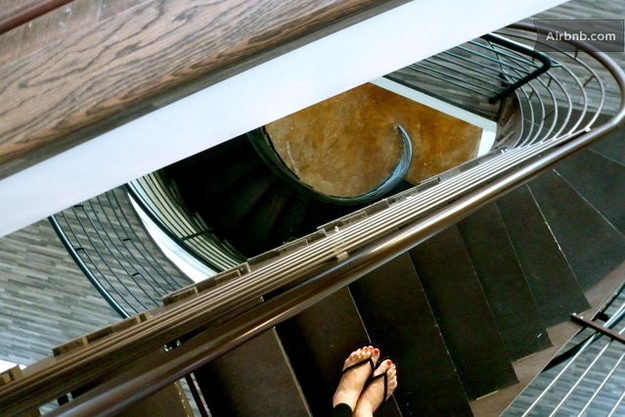 Instead of a chore chart, they have a Google doc to figure out who takes out the trash — they also have cleaners come twice a week. They order communal groceries through Instacart. They have Sunday night dinners, rotating who cooks. Instead of campus gossip, Hsu told me they talk about their startups. Sometimes they invite VCs or founders. There were also Tuesday night meetings to go over house issues, which he said included requesting introductions to people in the Valley, and soliciting design and engineering tips.
"What does growing up entail?" asked Rise resident Ozzie Gooen when I asked him about living in what is essentially a dorm. "Having a place to live by yourself in the middle of nowhere? Or does it entail trying to reach outside the boundaries of societal convenience and trying to do something that much more right and appealing?"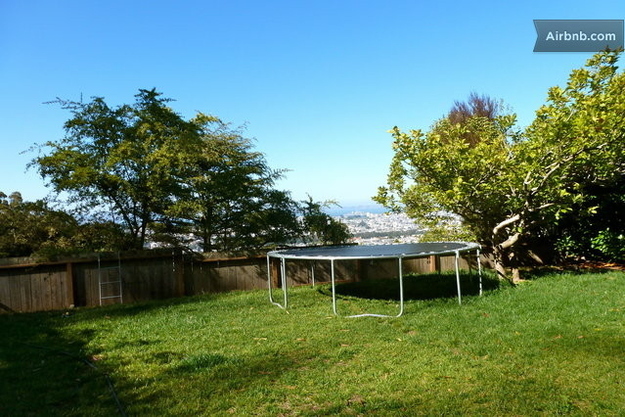 The group mansions fall within a wider scene of group tech housing. They're not the hacker hostels that hawk $40-a-night bunk beds on Craigslist, or the AirBnBs for kids who are passing through town and trying to tap into the scene. Some of the "itinerant" houses, like the Embassy and Chez J.J., which both have multiple branches, are essentially franchising the concept. Beyond just beds, the latter have events and stress networking and some roommates stay for months. And then there are the one-company houses, like the Enplug live–work space, which The Wall Street Journal profiled, that's essentially a way to live at work. Some houses are even trying to cash in on the trend by courting investors and hiring staff.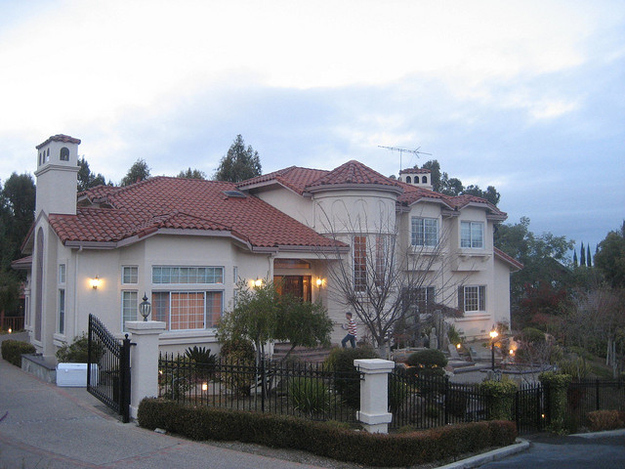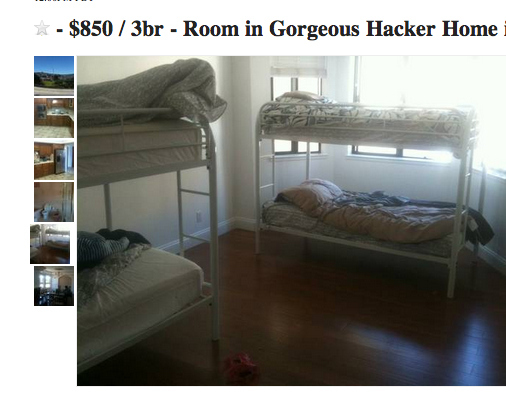 For people trying to break into the scene, particularly interns and those from overseas, these houses are regarded as a godsend. In the tech world, your network is everything, and these houses come with built-in contacts. "Instead of having to hustle your way through event after event trying to level up, it quickly introduces people into these networks," Gooen says. The ease of socialization, particularly with people who understand your tech-laced language, is invaluable when you're working 18-hour days alone at a computer.
On a practical level, scoring housing in San Francisco is tough for anyone, even if they have great credit and thousands of dollars in cash on hand. If you're barely 20 and running your own startup (i.e., unemployed in the eyes of landlords), the odds are stacked against you. Hacker houses solve that. "You don't have to get a credit check or references or things like that," Hsu says. "It enables more people to move out here and not have to worry about housing when they should just be worrying about building a company."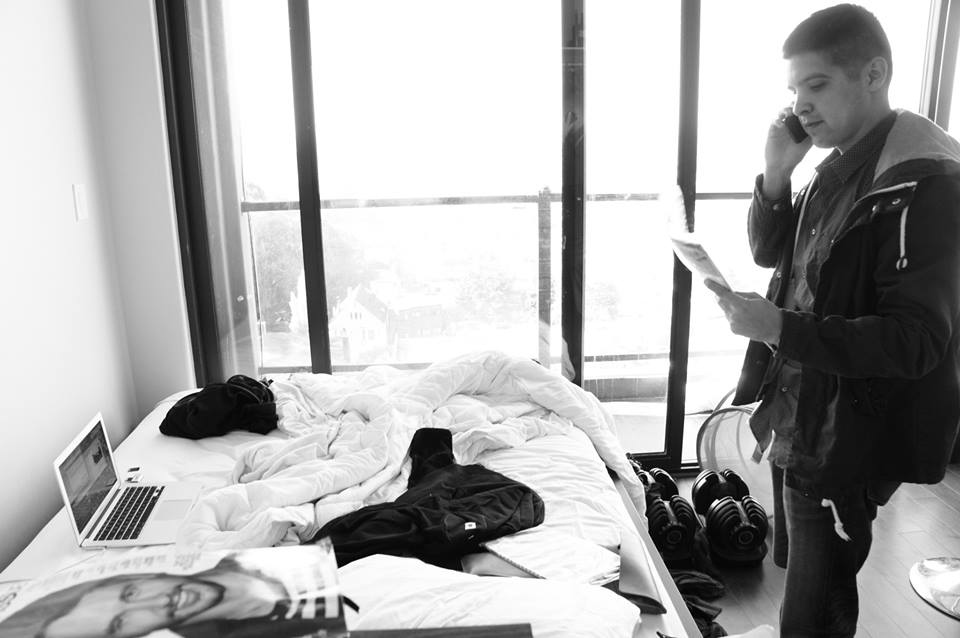 If there's a stereotype associated with this relatively new phenomenon, it's this: These are essentially frats for startup dudes. Bravo's reality TV show Start Ups helped cement that vision. When Hsu advertised openings in his mansion on Craigslist, he included a link to a 2012 Business Insider article titled "This San Francisco Mansion Is Where Peter Thiel's Genius Kids Party and Plot."
The neighbors have complained to the landlord about the house's parties. "It's really noisy. They are up to one or two in the morning, and this is a family neighborhood with single-family dwellings," says Charles Berger, who lives across the street and a few houses down. "It's really sort of a party house. Some people moved out because of it. They couldn't take it anymore."
Hsu and other housemates say parties are rare, private, and absolutely not the focus of the house. The residence is in Twin Peaks, an expensive, family-oriented neighborhood up on a hill. When you plop down two dozen young guys there, a clash is inevitable.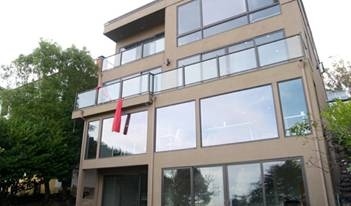 The idea of rich techies partying and living the good life in glamorous mansions dissolves when you start to dig beneath the surface. In startup houses, techies are seeking a community of like minds. But those minds don't often mesh. There can be the challenge of creating a social house with a bunch of computer-handcuffed introverts. "You try to take natural introverts and have them trying to throw parties, and you see interesting behavior," Gooen says. "That's part of the reason they are so hardcore about trying to get stuff going, they don't have much else sometimes." On the flip side, there are clashing egos. And almost always lots and lots of dirty dishes and plates of cigarette butts.
New houses are continually being formed, many spawning from others, but they are often unsustainable. While reporting on what I thought was the largest, fanciest startup mansion, it closed. In a practical way, it wasn't viable. But it had been wounded by a spiritual shift too — one the reflected the changing city, and industry, around it.
To fully understand Rise, you need to know that the mansion used to be TheGlint, a self-described "Heroism Accelerator" and "embodiment of various disciplines so as to explore the boundaries of human thinking and innovation through entrepreneurship." To hear the stories of TheGlint can sound like the classic "Oh man, you should have been there, things used to be so much cooler back in the day." There were art shows, hacker nights, and talks by top VCs, CEOs, and intellectuals. It was possibly the most idealistic and ambitious of all San Francisco's hacker houses. It was not a hacker hostel. Nor was it a frat.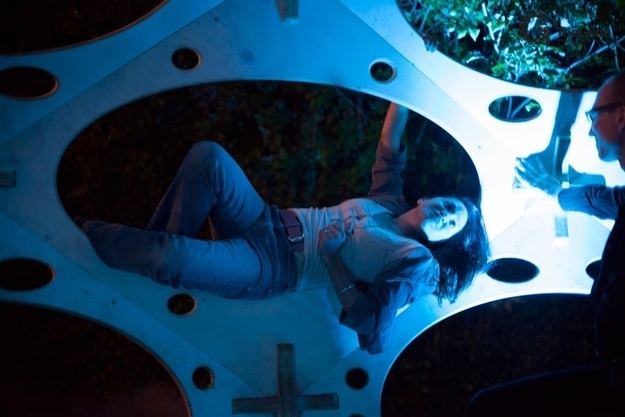 Anyone who knew the TheGlint world would have been surprised to see that Business Insider story being used as promo material in Rise's Craigslist ad. When the article came out in 2012, it caused a minor uproar. To be fair, it was essentially a lighthearted photo essay showing a bunch of guys eating snacks, drinking beer, explaining their startups, and giving a tour of the house. It was hardly an exposé, but all the same, many members were outraged by the article's depiction of the place as a techie frat house.
"It is actually the polar opposite of a 'frat house,'" wrote one of the founders on Tumblr in response to the article. "The truth is that TheGlint is a live-work community that accelerates the creation and creators of value through design, philosophy, the arts & sciences, technology and entrepreneurship. It aspires to shift the conception of heroism from historical warrior ideals to a new paradigm of creativity, collaboration and innovation," he wrote.
"It set us back a few months and even permanently damaged our brand," one of the founders, Damian Madray, says. "For the most part, we never recovered, not in my mind. It was one of the things I've never dealt with, the press, that basically caused that. It is what it is. We learnt a lot."
TheGlint represented what was possible with one of these houses. But it also showed the dark side, as it imploded.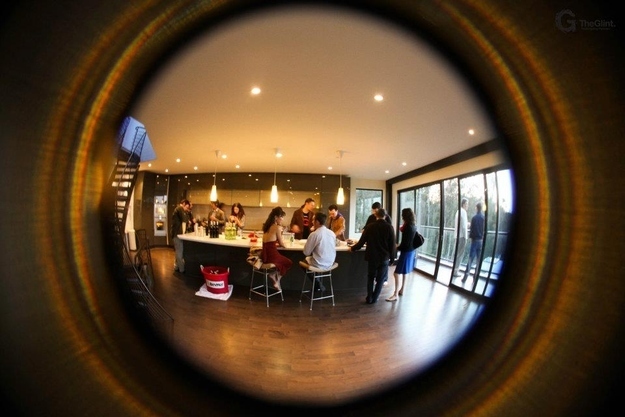 At TheGlint, there were issues from the beginning. When you get a bunch of Thiel fellows and very young entrepreneurs, you encounter a peculiar mixture of energy, ego, and youth. Everyone thinks they deserve the best, which makes assigning rooms a source of tension. And in general, some young people, prone to monofocus, feel like they're too busy changing the world through their startups and don't want to take out the trash and throw away the cigarette butts. The founders of the house were busy working on their own companies and didn't have time to manage the property — which, with enough tenants, can start to feel like a full-time job.
"One of my jokes for a while was that the whole point of TheGlint was to save the planet, at least according to them. But they couldn't even save the house," Gooen says. "Imagine taking the most successful CEOs and putting them in a house together in a reality TV show to organize the dishes and house maintenance. That was almost what it was like. Although they were not as successful. They just thought they were."
"The main question that I see is how idealistic, bold, and large these houses can be. And that is one area that we've definitely seen very closely, specifically with TheGlint, which I think could have been one of the most ambitious hacker houses of all time," Gooen says. "They were trying to do so much and often when you try to do that, it doesn't work out. It is risky."
Eventually the founders had had enough. "The decision to end TheGlint was at the hands of the founders," announced their blog. "They would rather the brand go dormant than allow a successor community, with different principles, to dilute it."
Hsu and another house member took over the lease and renamed it Rise. The brand was dead, but many of the members stuck around to create a new community. Perhaps to the disappointment of TheGlint founders, it had different principles. Some might even say diluted. The makeup quickly shifted from visionaries to the antithesis: business people and brogrammers, with only about four programmers and a few designers.
"I can say the main difference between Rise and TheGlint was the ethos and level of ambition," says Daniel Marienthal, who lived at the mansion for about a year, spanning both its incarnations. "TheGlint was on a very ambitious mission to merge the art and technology communities. Rise focused more on the community of people living in the house and how we could combine resources to help each other get where we wanted to go."
In other words, creating a business vs. changing the world.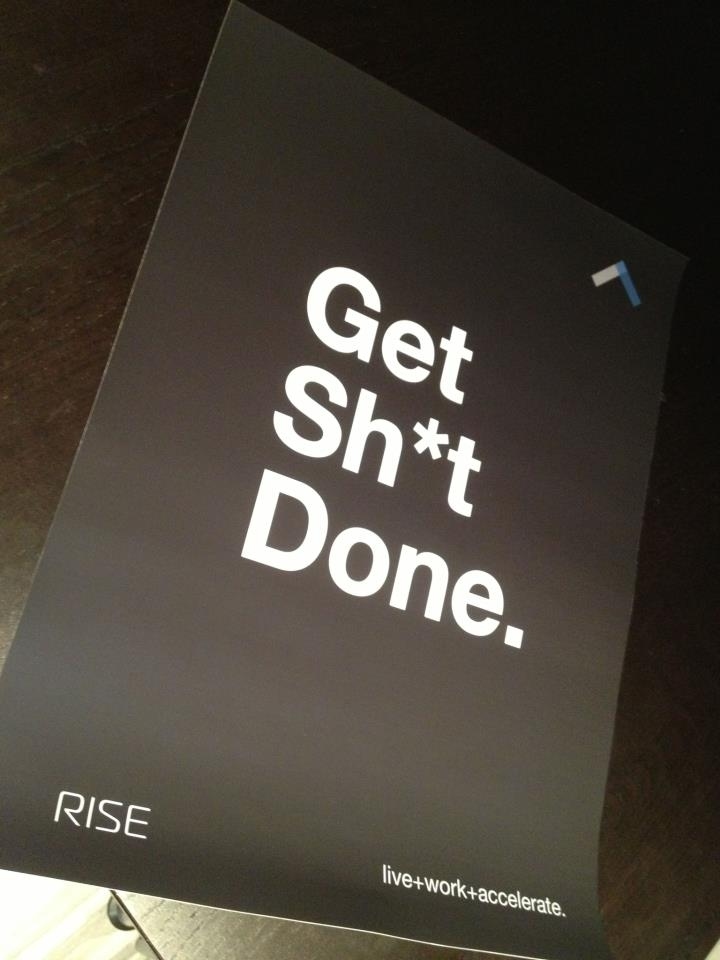 The mansion, being a mansion, drew people who were looking for the showy lifestyle. At first, part of the thinking was that having a mansion would attract VCs who might feel put off by a run-down house more akin to where twentysomethings usually live. But the VCs stopped showing up now that it wasn't TheGlint, so that didn't matter anyway.
When I first interviewed Hsu, he sounded optimistic about the house. They had posted the new applications (including the question "What is your favorite social network site?" to quickly weed people out).
"We want someone that we can get along with, can relate to, that are ambitious, but at the same time they aren't unfriendly or have ego issues or anything," he told me. "Where they are coming from, they might be a big deal, but there is so much talent here, it is really hard to maintain a big ego in front of people who have done so much."
"It comes out that a lot of people are arrogant and obnoxious and often not too intelligent," Gooen says, more directly.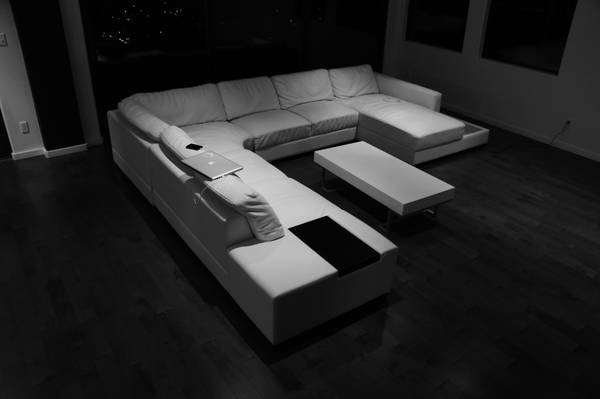 They set their ambitions lower, but the bar fell farther below that than they expected. The weekly dinners and conversations were less like salons and more like awkward family conversations, answering the question of how everyone's day at school went. "It sounds nice when you tell people [about the dinners and meetings] when they come to the house," Gooen says, "but not everyone wants to get up from their work or games at 8 p.m. and start doing this."
"In the end, most were entrepreneurs working on startups, while theGlint was making a community statement," Gooen says. "And that definitely showed."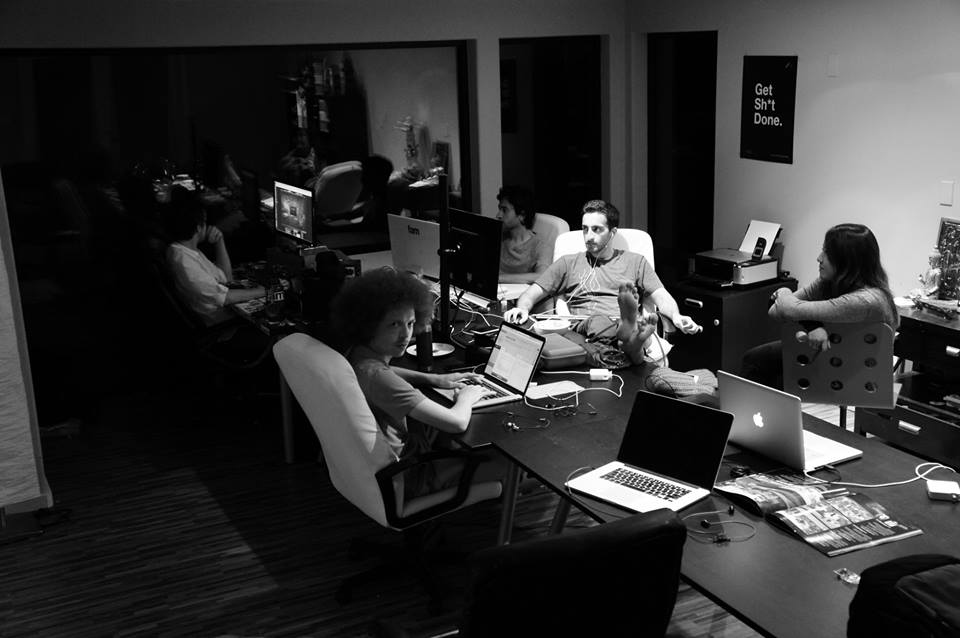 Earlier this month, Rise shut down. This time it wasn't because of the personalities, but the sheer practicality of trying to survive in San Francisco's notoriously expensive real estate market. There was a bidding war, and someone else offered $19,000 a month. Rise had applicants who were willing to pay high rents, but the founders thought charging $1,400 for a bunk bed was too steep. They closed the application process. They called old roommates who had boxes in the garage. Everyone moved out.
It's hard to find a house big enough for 16 people. There are huge lofts in SoMa, but they often have zoning issues prohibiting live–work situations. Even lofts that are more flexible aren't set up for that amount of people. Just try to imagine what the weekly trash pickup would be. Hsu remains optimistic, at least to the outside world. It was "not a huge shock, but currently scouting out new locations," he says. "The community is what's most important, the mansion is only secondary."
But that leaves us with a more essential question: What is the tech community?