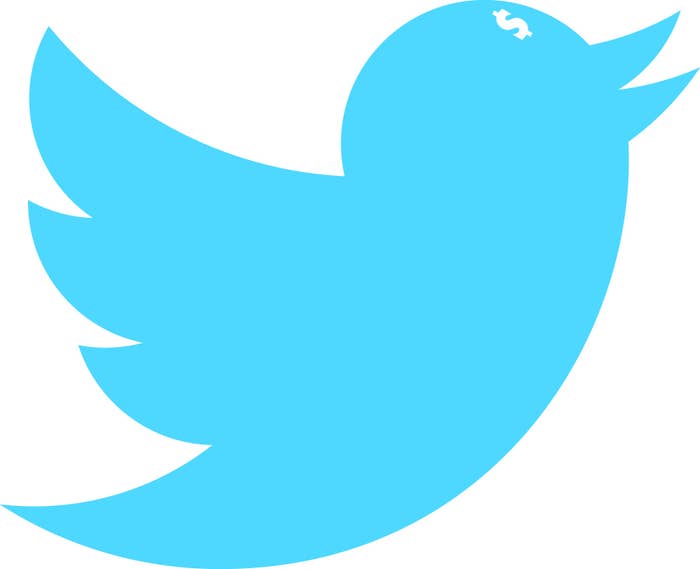 Twitter and six other San Francisco tech companies are set to receive sizable tax breaks from the city in exchange for charitable contributions totaling, in many cases, just tens of thousands of dollars — along with promoted tweets for local groups.
The tax deal also includes promises to volunteer in the community and patronize local businesses, according to draft Community Benefits Agreements that could be signed and finalized by the city as early as tomorrow.
The CBA drafts, examined by BuzzFeed after they were quietly posted to the city's website, have long been a source of controversy in San Francisco and elsewhere around the country. Aimed at spurring economic revitalization, they've also wound up, critics say, as handouts to companies that would be in San Francisco anyway, a city facing a budget crisis and a sense that rising rents are driving some locals out.
"The neighborhood isn't welcoming [the tech companies] with open arms," said Dina Hilliard, executive director of the North of Market/Tenderloin Community Benefit District. "It isn't clear if these benefits are going to mitigate the impacts the companies have on the neighborhood. Hopefully these plans are a floor and not a ceiling."
The tax breaks exempt companies in the mid-market neighborhood from the city's 1.5% payroll taxes on new hires for six years. Twitter tax breaks are estimated to be worth $22 million over six years. ZenDesk, the only company to share its financial information with BuzzFeed, offered an estimate of $36,248 in tax breaks in 2012.
"If the companies won't tell us the dollar amount of the tax benefits, we can't gauge if our expectations were adequately met or if they can do more," said Hilliard, a member of the citizen's advisory committee, which provided feedback and reviewed the CBAs.
Twitter's refusal to release financial estimates despite repeated requests by the community "was the biggest disappointment," says Hilliard. "Their CBA was fine, but we definitely felt that other organizations were a little more interested in giving what the community wanted."
Twitter, for its part, denies making off like bandits, though it refused to provide details.
"There is an incorrect assumption that we are getting a lot of cash back from the city," an official at Twitter told BuzzFeed, declining to comment beyond what is in the public record.
"While financial support is part of this engagement, it is more important for employees to have direct and sustained engagement with the community," the company wrote in its CBA.
The former interim city administrator told residents that the goal was for companies to donate 30% of what they received in tax breaks — an unofficial figure that is not legally binding. The current city administrators office told BuzzFeed that the number is "not agreed upon, suggested, or recommended" since they are encouraging community engagement, not just financial contributions.
Only those companies whose annual payroll expenses exceed $1 million have to sign an official CBA. Companies who complete 80% of their agreements will be "deemed as successful, provided that a good faith effort was made to achieve all items" by the city.
Besides Twitter, the companies include Microsoft subsidiary Yammer, a business-to-business social networking company; Zoosk, a Facebook for people in love to "share their romantic journeys"; One Kings Lane, an online home décor retailer; ZenDesk, a cloud-based customer service software developer; and 21Tech, which provides IT support and consultation for state and federal governments.
Overall the agreements include boilerplate plans to make donations, spend money at local businesses, hire people from the community, and volunteer at organizations and schools — both through paid volunteer days and a more amorphous encouragement of employees to do so — with some specific additions.
Each company has been assigned a community liaison to get feedback from local groups throughout the year. There will be quarterly reviews by the city's citizen advisory committee.
The community's biggest priority was to make sure the companies hired people from the neighborhood, particularly for non-internship entry level jobs such as custodial work; however, the agreements fell short on those goals. All the CBAs included a promise to train and hire people from the city's First Source Hiring job placement program, which serves the economically disadvantaged, and vaguer promises to look for employees in underemployed populations.
More concretely, Twitter pledged $60,000 in grants to nonprofits, $50,000 in IT equipment and computers to schools and youth organizations, and $60,000 worth of credit for promoted tweets to local organizations. Twitter's volunteer plans include providing social media training and consultation for at least 15 nonprofits and pro bono legal aid, along with the Volunteer Legal Services Program of the Bar Association of San Francisco, to help people facing eviction. It is planning to build an online housing database that lists vacancies, wait-list status updates, income qualifications, and contact information for local affordable housing and homeless shelters. Beyond its two paid employee volunteer days, it will send employees to the Project Homeless Connect annual event, and host a tree-planting day.
Local officials had the most praise for the proposal from Yammer/Microsoft. Microsoft's plan includes $60,000 in grants to neighborhood nonprofits, $10,000 in computer hardware and an unidentified amount of software to organizations, as well donations of Yammer licenses and accompanying customer service to at least 10 nonprofits. Volunteer efforts include two paid volunteer days, hosting a financial literacy workshop at their office, tutoring at schools, hosting a food or toy drive, sending a team of 10 or more employees to help out in classrooms for at least one day, and "one or more" lunches to bring kids in to see life at the Yammer office. In addition, Microsoft's national program YouthSpark, will help set up youth tech classes for kids at organizations like the local Boys and Girls Club. It plans to focus on groups centered around providing access to affordable food, youth education, helping 18- to 24-year-olds go to college or find work, senior services, and affordable housing and homeless programs for women and families.
The smaller companies understandably have more scaled-down plans. The smallest, from Zoosk, is a promise to donate five used computers in "working condition" to schools or nonprofits, seeds to a local community garden, and to host a food drive and two toy and school supply drives.
See the draft community benefits agreements for the following companies here:
Correction: Agreements between companies and the city are binding.