Google Street View Goes To The Top Of The World
Google has conquered four of the world's seven largest mountains. And it brought cameras.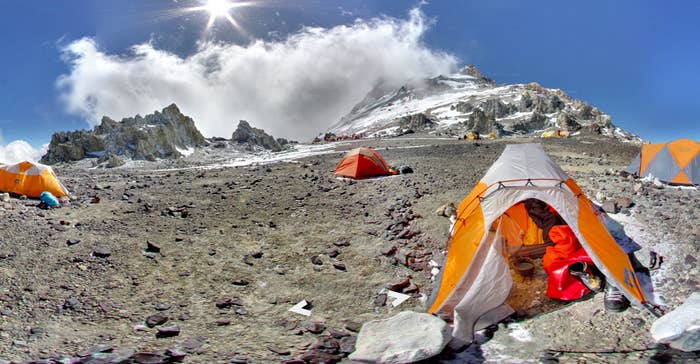 Google Maps has brought us Street View images of the Grand Canyon, Antarctica, oceans, and the inside of museums — not to mention occasional spicier fare. Today, Google is launching new Street View coverage of four of the "Seven Summits" — the highest mountains on each continent. Google has taken its cameras to Aconcagua in Argentina, Tanzania's Kilimanjaro, Russia's Mount Elbrus, and Everest Base Camp in Nepal.
The Google Trekker, a backpack mounted with a rotating camera, which used to photograph the Grand Canyon, had not been developed when Google started mapping mountaintops. Instead, the company used a lightweight tripod and a Canon digital camera with a with a fisheye lens to capture Street-View-read images from certain locations.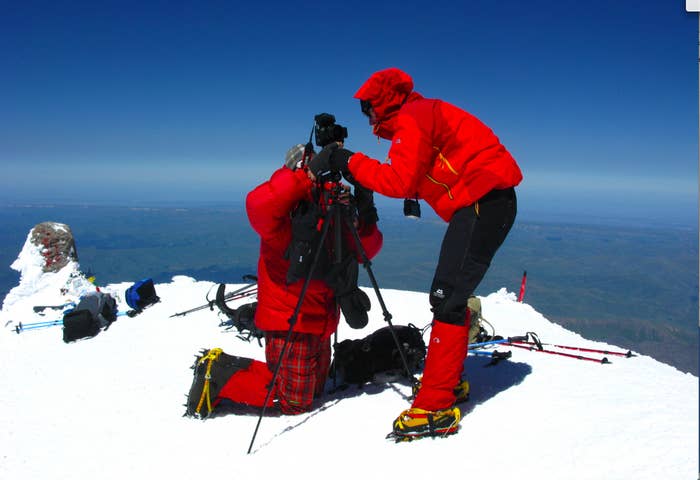 There's plenty to look at here: base camps are filled with tents (some of which you can look inside), scattered equipment and idle guides. There are gauchos taking a break at Aconcagua, and Soviet-era huts on Mount Elbrus. You can even explore the interior of a monastery on the edge of Everest.
"It isn't just the view from the top of the mountain, but in the tent, when you wake up in the morning with a layer of frost on your skin, or packing your equipment on mules to go through the desert," says Dan Fredinburg, who took a break from from his work on privacy and security issues at Google to join the mountain climbing team. "At a camp with climbers on an expedition there is an almost palpable buzz and vibe of people pushing themselves to go to a dangerous environment just to see it. We want to catch that as much as possible." You can try it for yourself here>.