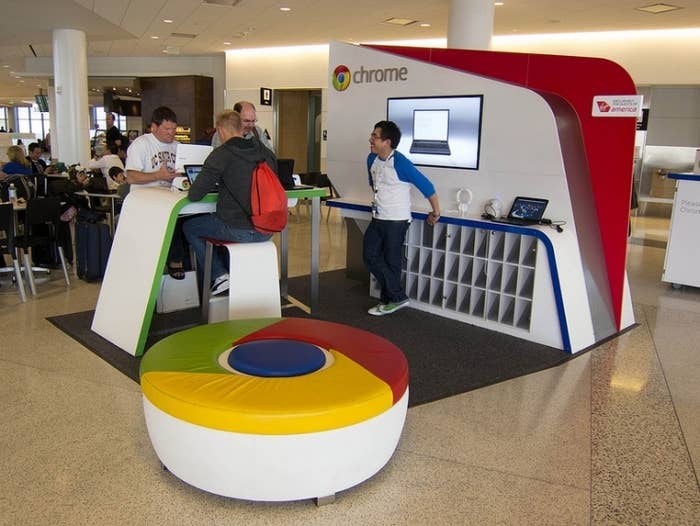 Google is planning to open retail stores in Los Angeles and San Francisco, according to a source familiar with the plans. The company has already begun hiring staff, who are being trained in how to explain and market Google products — including Glass — in stores. It's likely that the company will open stores in more locations, but SF and LA will be among the first.
Rumors that Google was opening its own retail spaces by the end of the year began circulating in February, and were spelled out more clearly today at 9to5mac. The reports indicated the shops would be selling Android and Chromebook-related products, as well as Glass.
Google has been expanding its retail plans in other ways, too. Google already has kiosks at Best Buy locations where Google-trained employees demonstrate Chromebooks. It's also been testing a same-day shipping program for online purchases in San Francisco, which could position it to compete more directly with Amazon.
The plans may shed light on another storyline at Google: Earlier this year, Google's Andy Rubin, the co-creator of Android, flatly denied the rumors altogether. "Google has no plans, and we have nothing to announce," Rubin told the audience at an international mobile industry conference in Barcelona. He downplayed the value of brick-and-mortar retail, too, saying consumers "don't have to go in the store and feel [products] anymore." A month later he left his post as head of Google's Android division.
As for what the stores will look like, we can expect plenty more leaks; for now, however, Google is remaining silent. A Google spokesperson has not returned a request for comment.