Feds: Our Relationship With Hackers Is As Strong As Ever
Exiled from Defcon? No big deal, says the DoD's man on the ground. A tale of two worlds intertwined, PRISM be damned.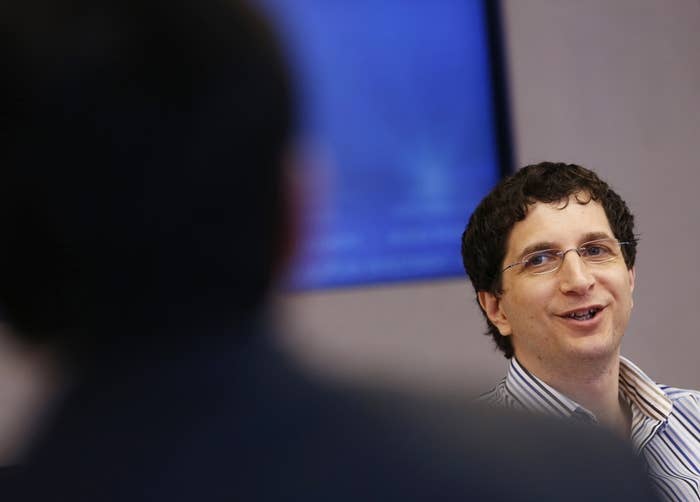 Last week, founder of the Defcon hacker conference, Jeff Moss, made a request. Feds, he said, should not attend this year. "When it comes to sharing and socializing with the feds, recent revelations have made many in the community uncomfortable about this relationship," read the statement, referring the recent leaks by Edward Snowden.
Defcon is the biggest conference of its kind, and known as a place where hackers and federal agents can mingle, sharing secrets both on the record and off. Just last year, NSA director Keith Alexander was the conference's keynote speaker. He told the audience: "Those who would want to weave the story that we have millions or hundreds of millions of dossiers on people, is absolutely false…From my perspective, this is absolute nonsense."
So to many, Moss's statements signaled an overdue change in a cozy — though fruitful — relationship.
But that's not the case, according to Jim Christy, a Department of Defense Cyber Crime Center director, who has been attending Defcon since 1999. He says cooperation will continue, whether Defcon's organizers say they like it or not.
"I don't think it will have any effect whatsoever," says Christy. "It was a way for Jeff to make a political statement and tell everyone how he was feeling. Jeff is a good guy." It was, he suggests, posturing; a counter to a much more concrete reality.
"He is a fed too," he added, referring to Moss's appointment to the Homeland Security Advisory Panel — the sort of hacker/government dual citizenship that the security world has fostered for years.
Christy says the Snowden leaks haven't had the same impact on Defcon types as they have on the rest of the world, since hackers already have a better sense of the extent (and means) of government surveillance. "Most people who attend Defcon understand what their country does and has to do to remain secure and free," Christy says. "Some people did some posturing on both sides, but we all want to work together. People are generally the same and want to do what is right." Defcon veteran and co-organizer Nico Sell declined to comment for this story. However, in her capacity as Founder of Wickr, an encryption app, she said the PRISM revelations didn't come as much of a surprise.
Christy says hackers interested in working with the government are the "vast majority."
"Things have always been pretty good," he says. "Individual relationships have led to information sharing on both sides. I am not able to point to things, but it has been fruitful on both sides."
While the substance of the relationship is the same, there will be fewer feds attending Defcon this year — not due to the statement, but because of the sequestration limits on travel expenses. "That will have a more dramatic effect than what Jeff said," says Christy. "It is an opportunity lost. It will hurt coordination in the future you may not get opportunity to meet someone to be able to establish a relationship down the road."
On July 13, Moss clarified that his statement didn't constitute an outright ban. In a winking statement: If you're traveling "on your own dime, pursing your own persona interests and not assigned to be there working on your intel job, then don't consider yourself a Fed!"