Exclusive: San Francisco Tech Company Drops Out Of Charity Tax Break Program
21Tech withdrew from city payroll tax exemption, saying the program is too burdensome. The decision coincided with reports that the company wasn't fulfilling its obligations to the city.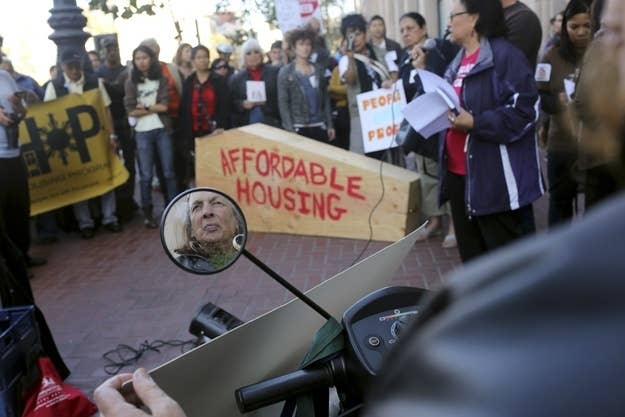 21Tech, one of the seven companies that qualifies for San Francisco's so called "Twitter tax break," has formally pulled out of the incentive program, which would have exempted them from the 1.5% payroll tax breaks on new hires over six years, in exchange for commitments to charity and local service.
The city is currently determining whether 21Tech will have to pay back taxes.
"They didn't provide a reason," city administrator Bill Barnes told BuzzFeed, pointing out that the company withdrew on the same day BuzzFeed reported that 21Tech's plan for local charity involved helping startup companies, as opposed to area nonprofits.
"As a small company, we find that the overhead burden is too significant for our means," 21Tech said in an email to the city, which was obtained by BuzzFeed. "If we are permitted to make a suggestion for future years, it would be to have two levels of agreements — one for large companies and one for small companies who would like to participate but lack the resources and means that large companies have to do so."
21Tech did not respond to BuzzFeed's request for comment.
The city administrator's office took more than two weeks to respond to the company. "We didn't know what to do with it," Barnes told BuzzFeed. "We asked the [city] attorney for advice since this is weird and new. It is annually renewable, so some may not return next year, but no one has pulled out in the middle."
The city attorney determined that it was up to the tax collector's office to determine how much the company owes in back taxes. The tax collector's office had not responded to BuzzFeed's questions at time of publication.
When asked whether this bodes poorly for the program as a whole, Barnes told BuzzFeed, "You can't draw conclusions from one fairly small company."
"For companies that are not as large, they won't see savings. It's only if your company grows that you will have a saving," Barnes added, pointing out that other eligible companies in the area have decided not to apply after a cost benefit analysis.
The six other companies receiving the tax break have until Dec. 31 to reapply. A member of the citizen advisory board, which oversees the process, told BuzzFeed that Yammer, a Microsoft subsidiary, has decided not to reapply next year. The city denies this, and Yammer could not be reached for comment.
The other companies, including Twitter, are expected to reapply. Four new companies — Spotify; OffLineLabs, the company behind Sosh; Advisor; and the Golden Gate Restaurant Group — have also applied. The Golden Gate Restaurant Group is the first non-tech company that will have to file a Community Benefit Agreement in order to take advantage of the tax breaks, available to companies located in the mid-market area with at least $1 million in payroll expenses.