The FDA Wants To Ban The Sale Of E-Cigarettes To Minors
The Food and Drug Administration announced its proposal that would require manufacturers to disclose ingredients and ban sales to minors.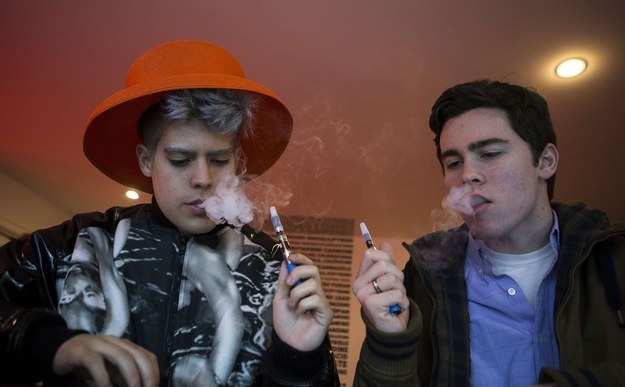 The Food and Drug Administration announced Thursday morning its plans to regulate e-cigarette products. The new restrictions would monitor the manufacturing of e-cigarettes and prohibit their sale to anyone under the age of 18. These are the first regulations of their kind for e-cigarettes, cigars, hookahs, and other dissolvable tobacco products.
The new rules would force companies to seek FDA approval for their products, and also require them to provide detailed accounts of product ingredients and records of the manufacturing process. Companies would still have two years to accommodate to the new application process. Officials believe the restrictions will likely take several years to eventually become enforced.
Although the regulations will ban the sale of e-cigarettes to minors, public health advocates wanted the FDA regulations to go even farther by placing limitations on advertising they say is aimed at younger consumers.
"It's very disappointing because they don't do anything to rein in the wild-west marketing that is targeting kids," said Stanton Glantz, a professor at the Center of Tobacco Control Research and Education at the University of California, San Francisco.
Very little is known about the health effects of smoking e-cigarettes, but the New York Times recently reported a study suggesting that cells exposed to e-cigarette vapor "exhibited changes" associated with cancer.