This Illustrated Story Captures The Way Love Can Make You Crazy
In "Back at Dawn," a graphic short story by Blue Is the Warmest Color author Julie Maroh, a man stays up all night, waiting anxiously for his boyfriend to return from drinks with an ex.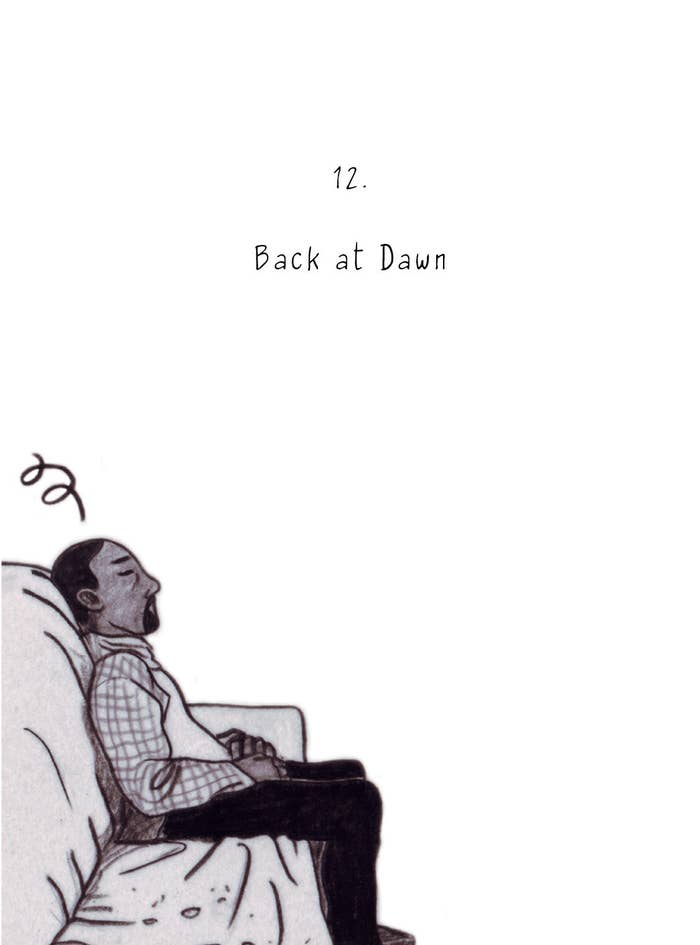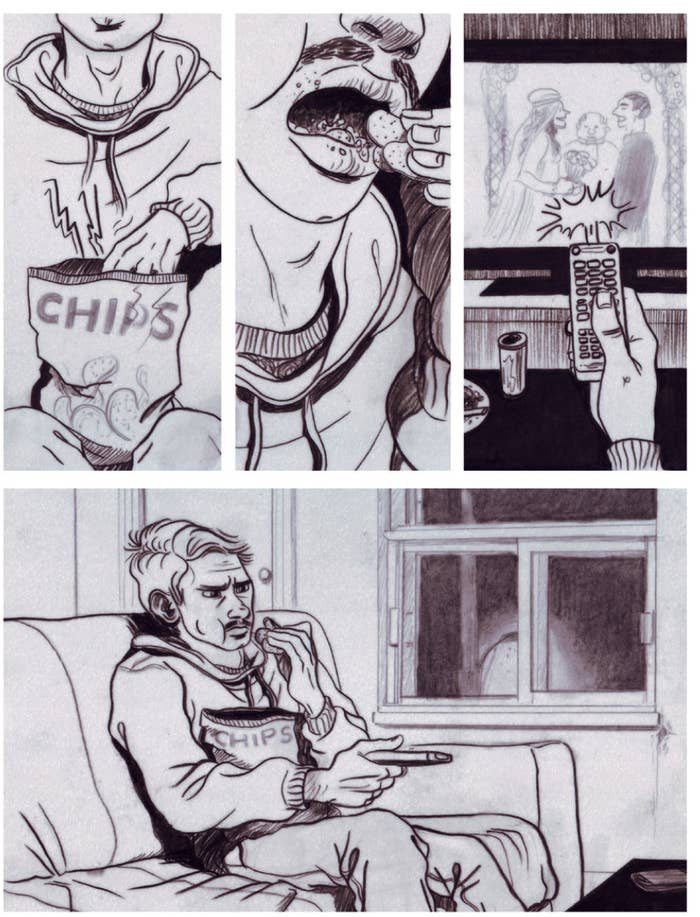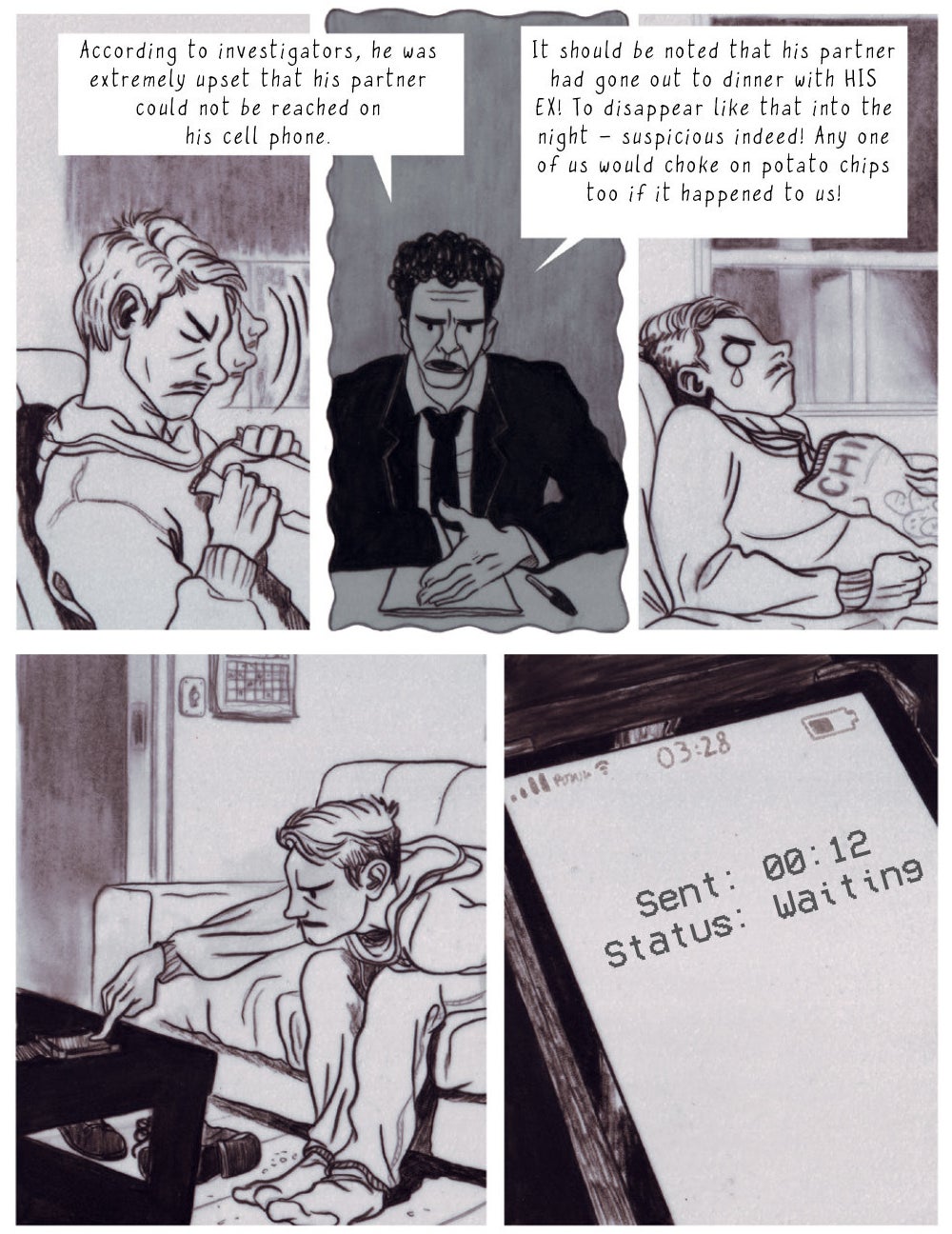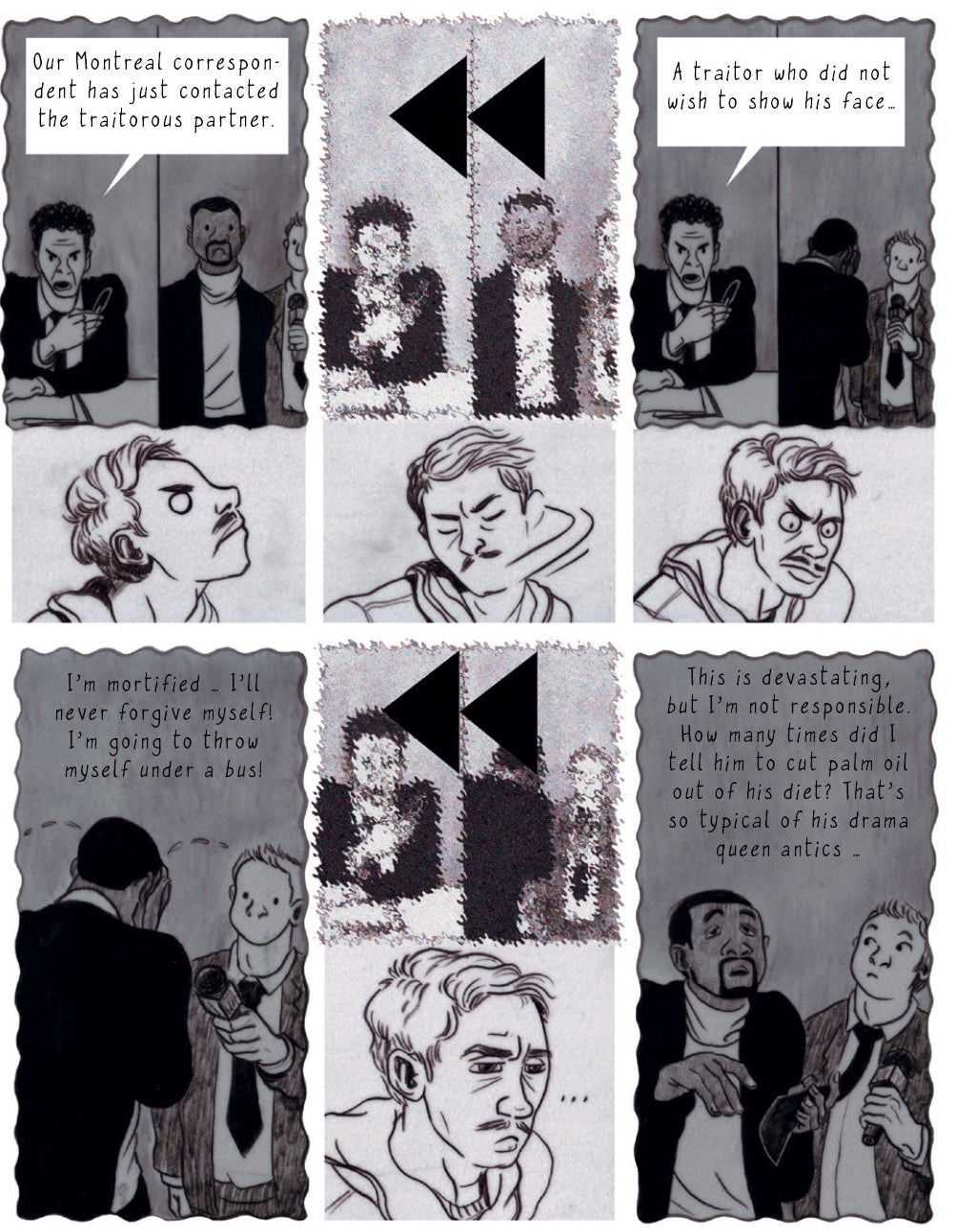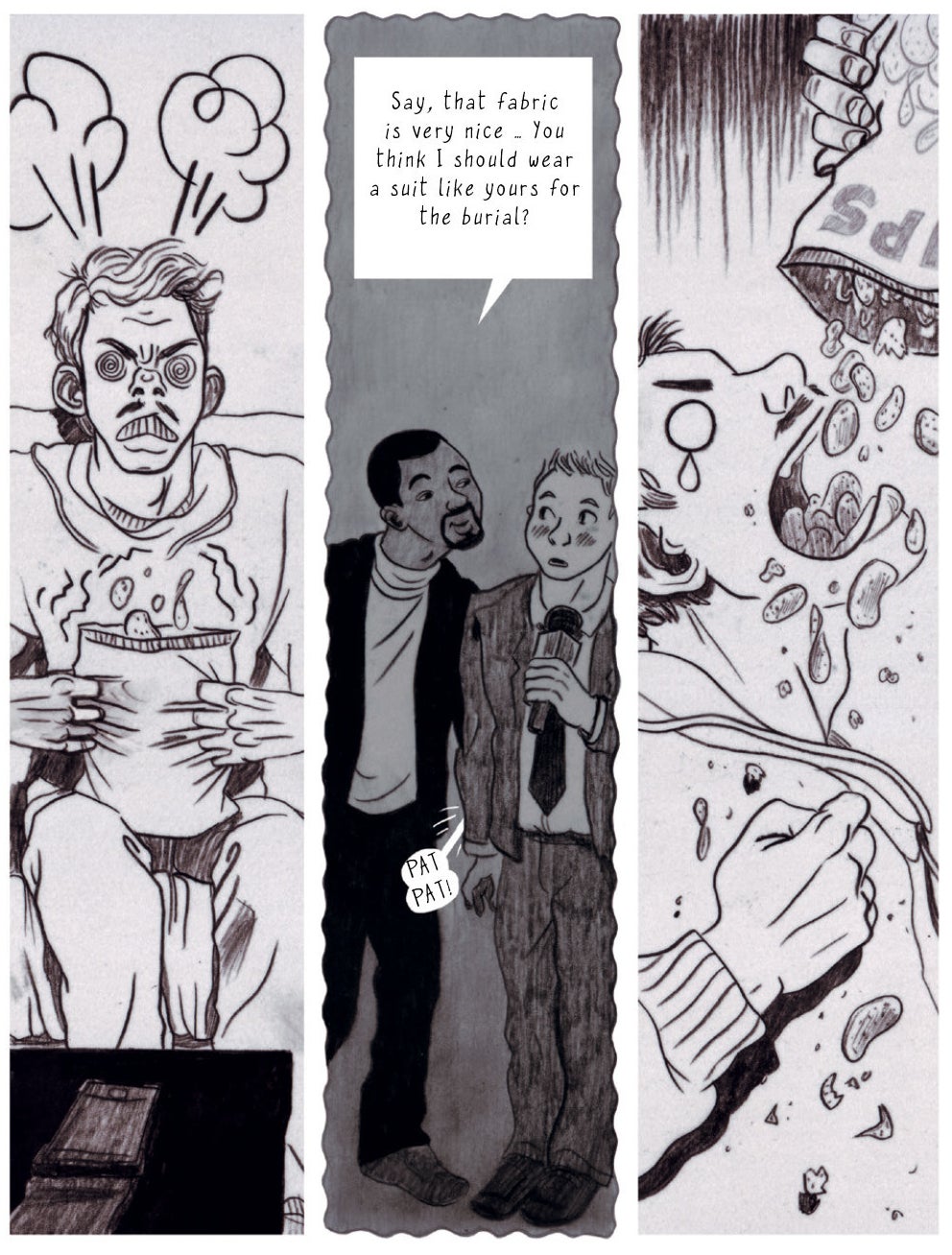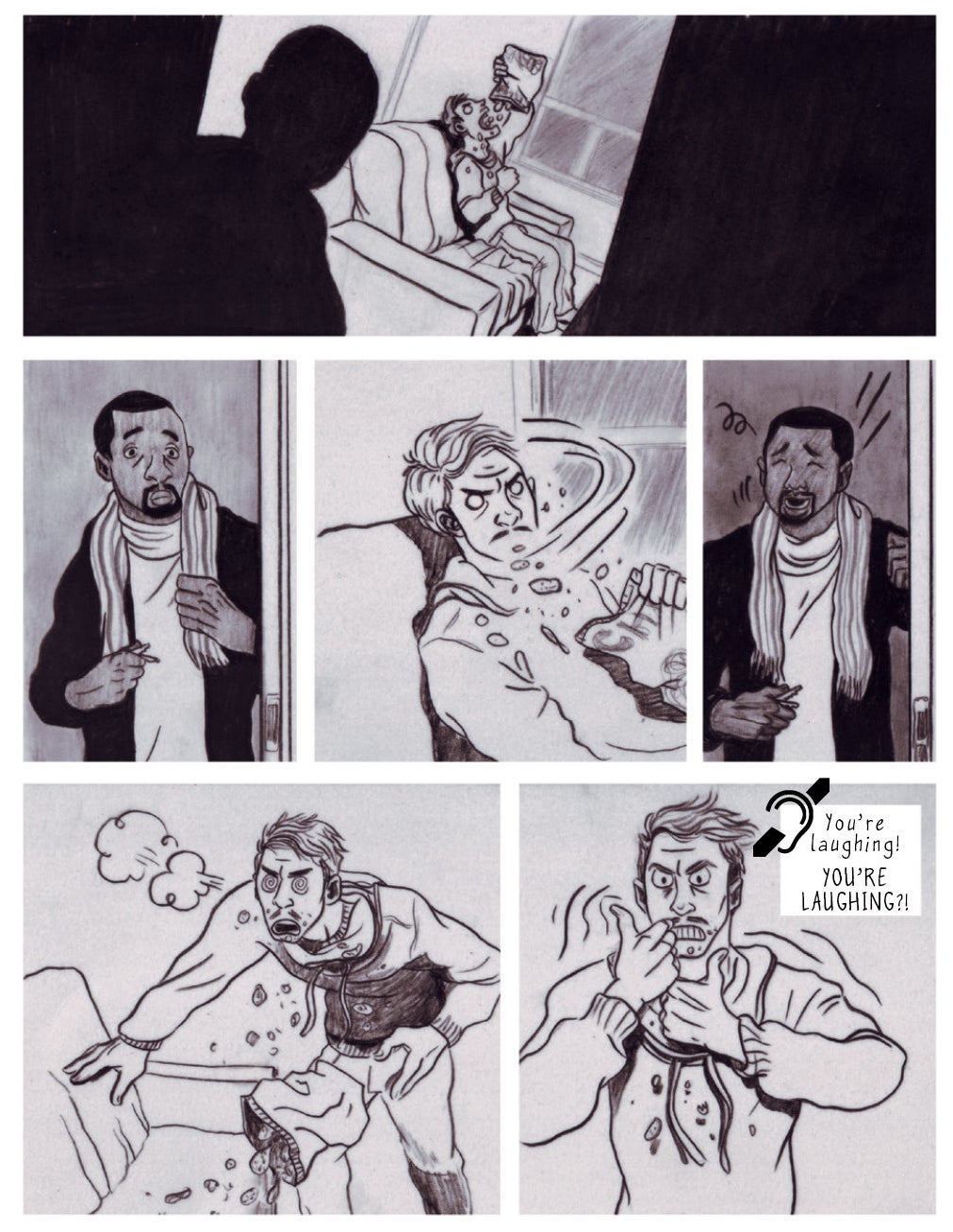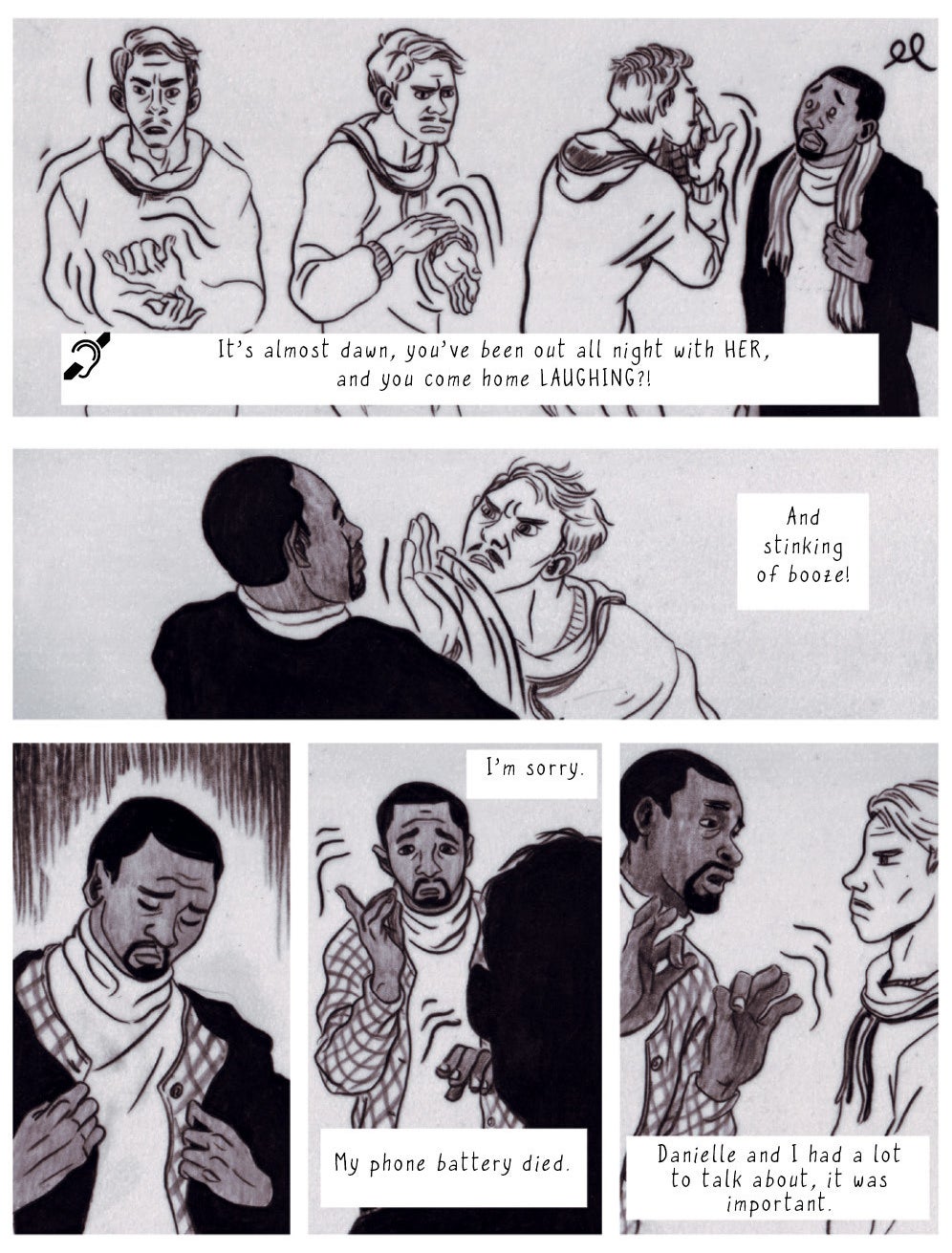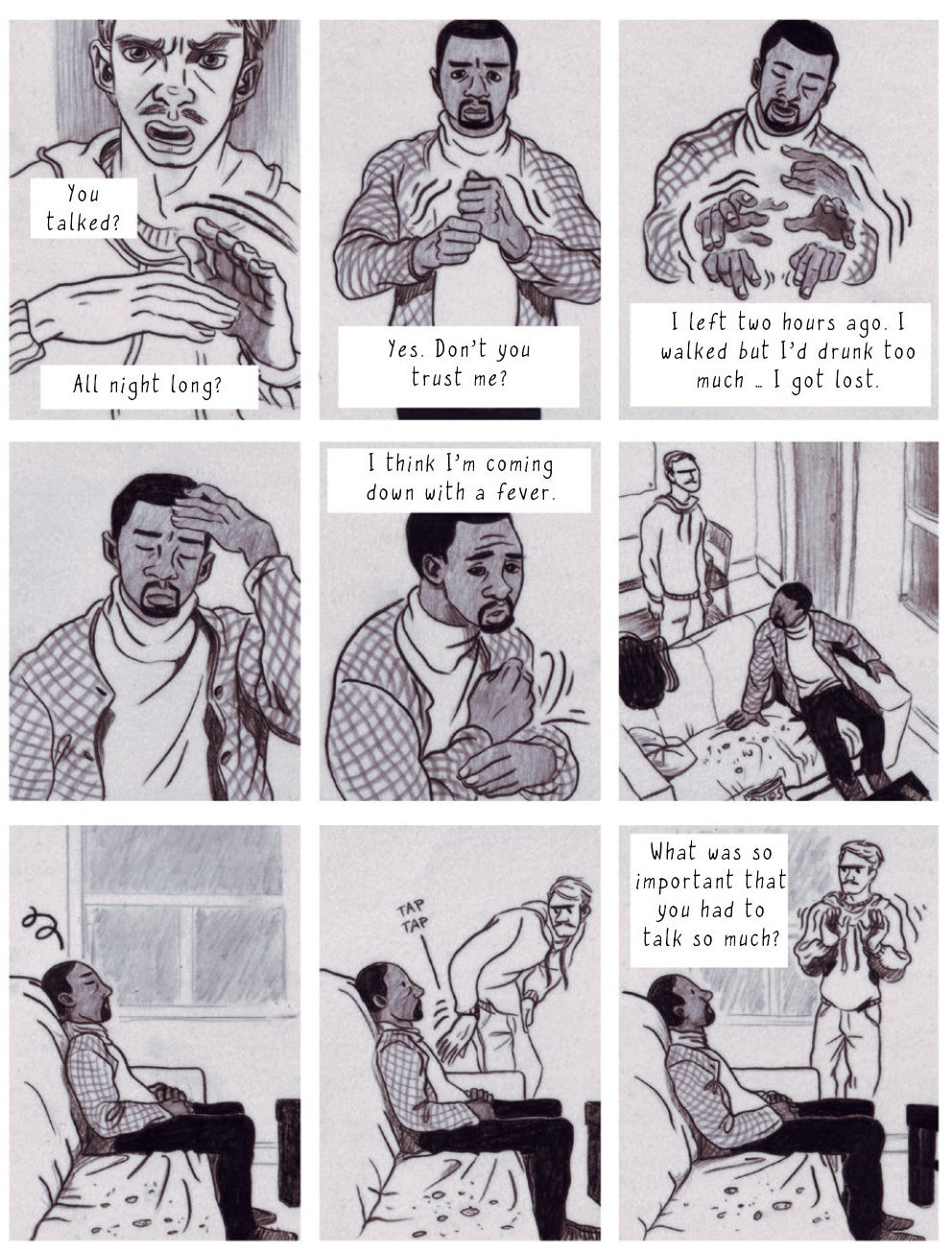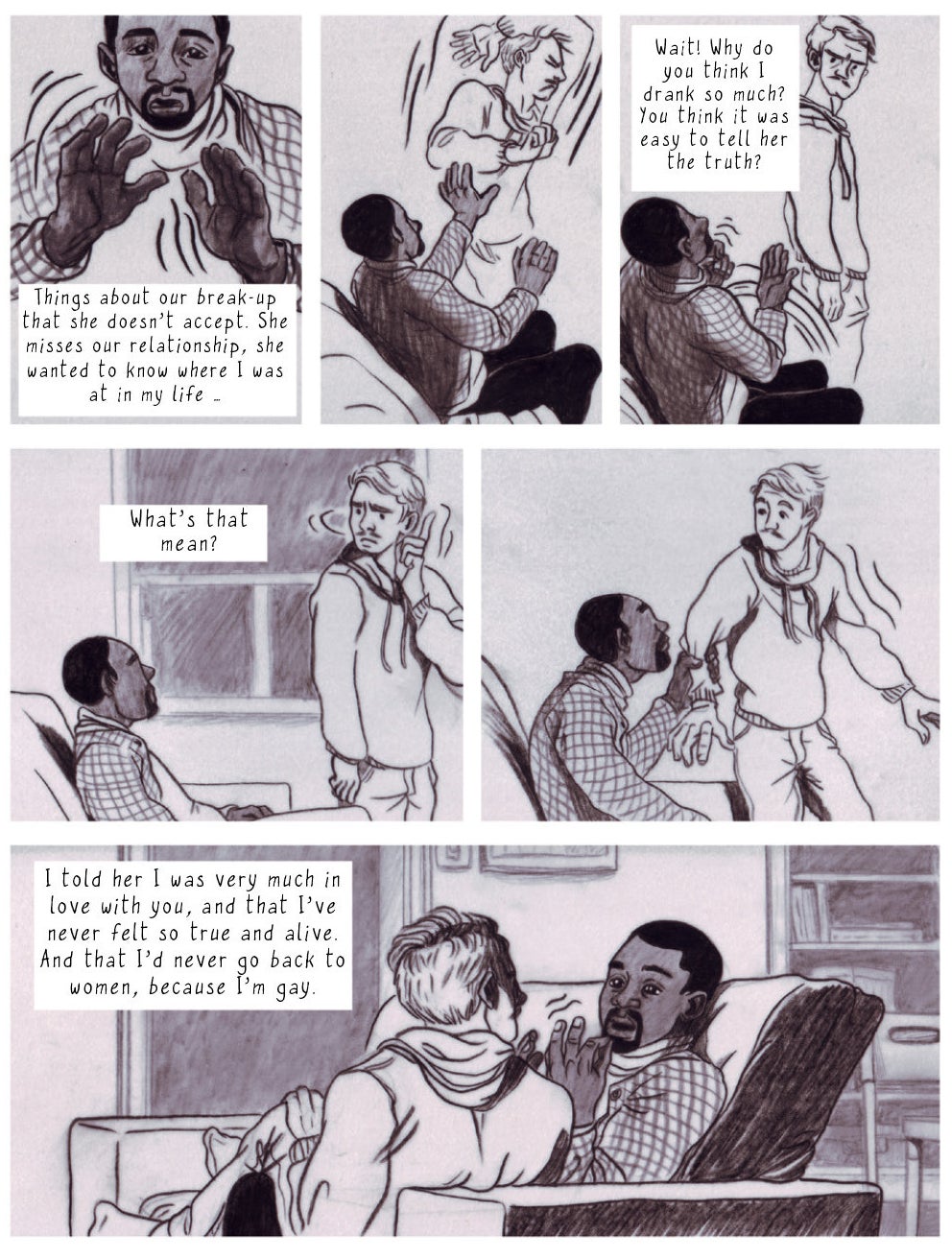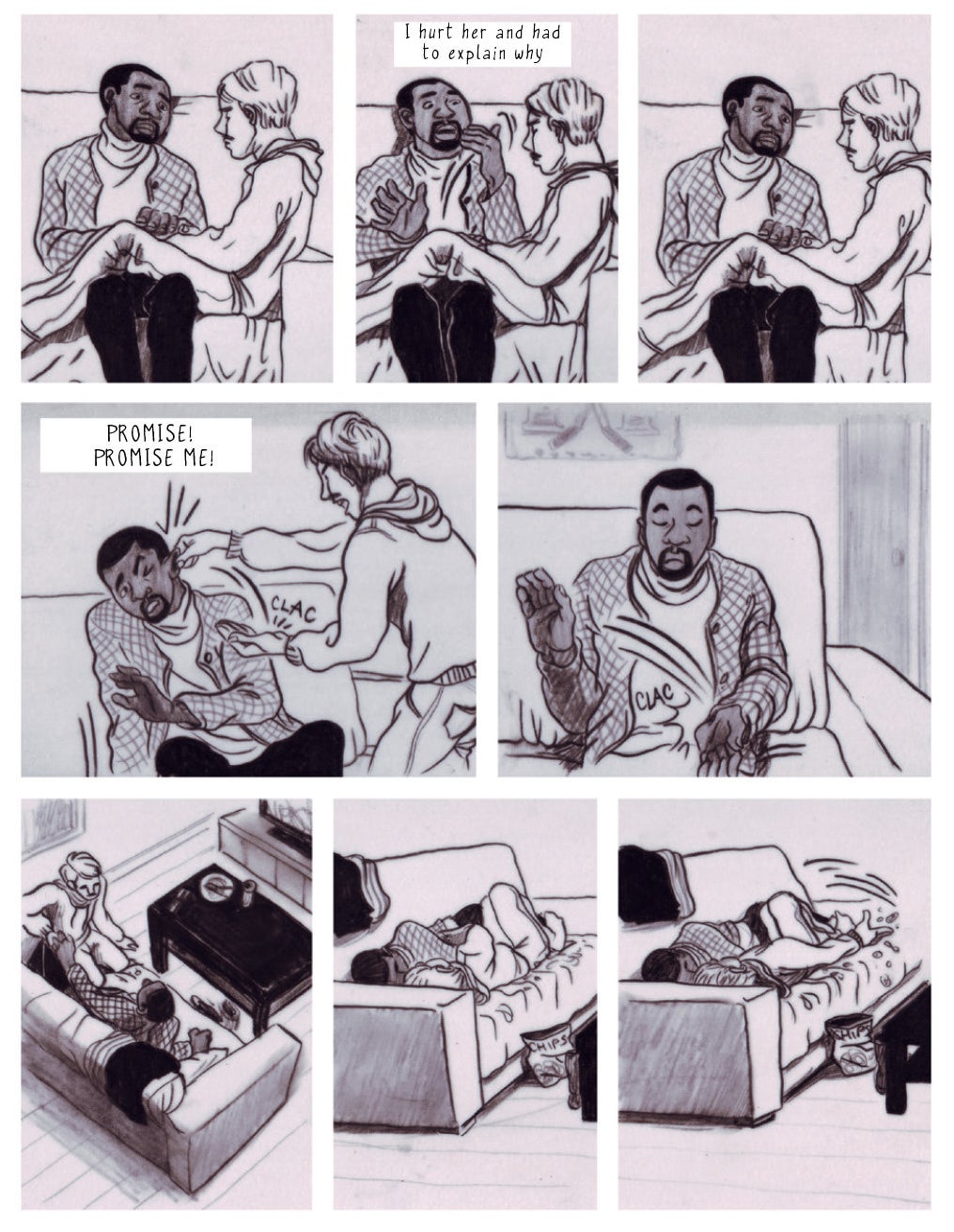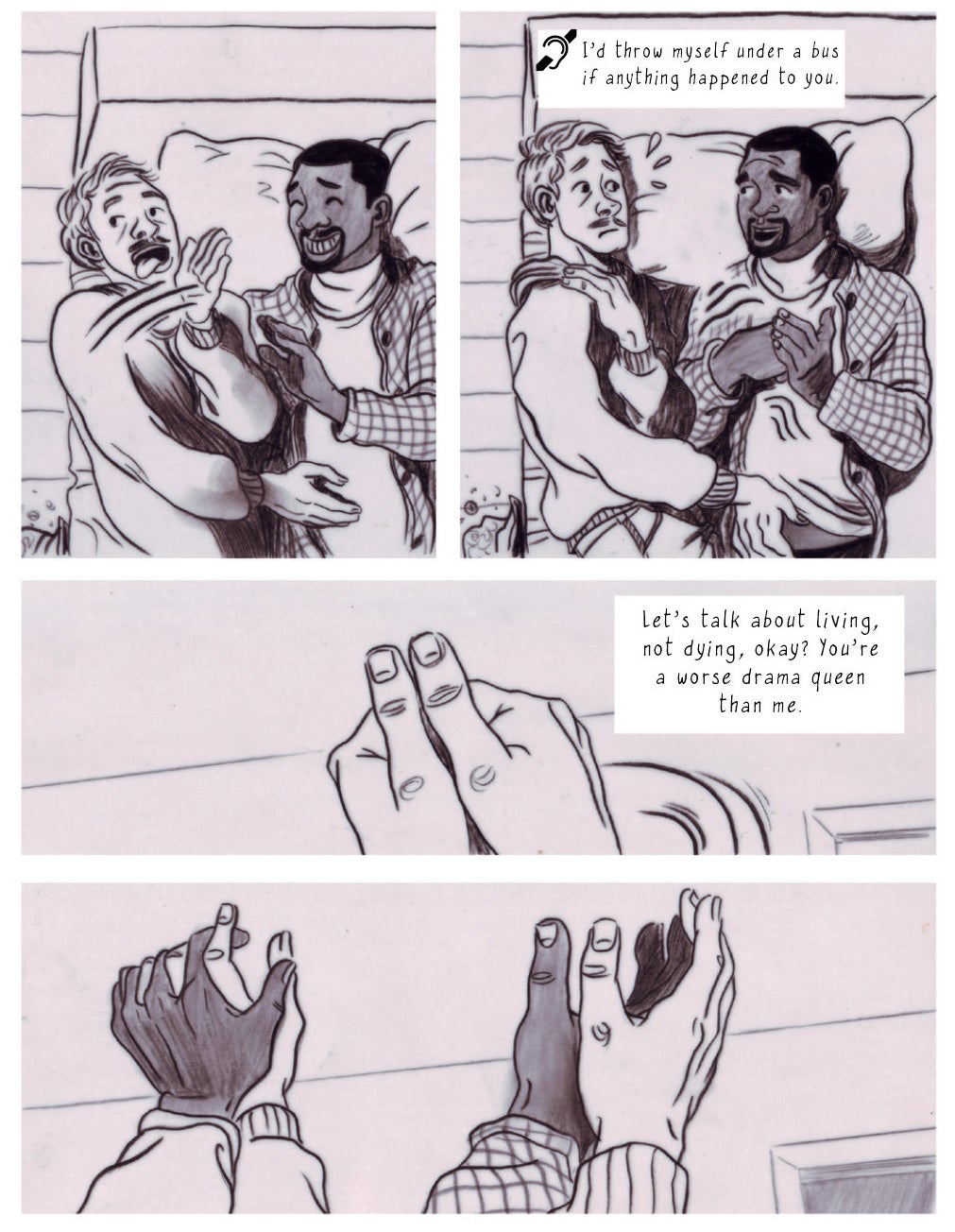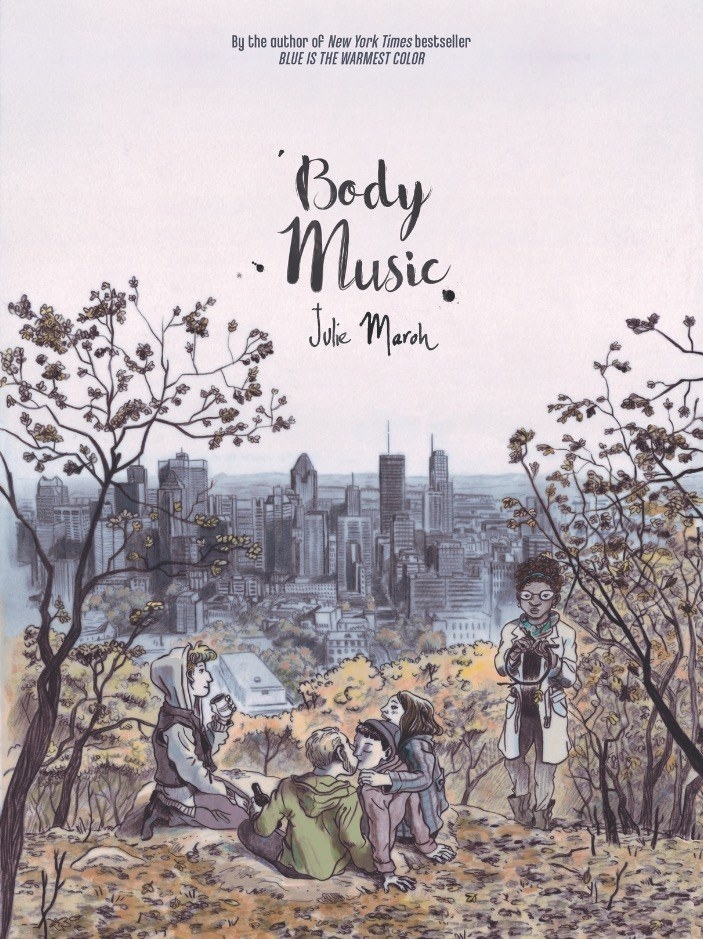 Julie Maroh is the author of the graphic novel Blue Is the Warmest Color, the New York Times bestseller that was made into an acclaimed and controversial film that won the Cannes Film Festival Palme d'Or in 2013. Her latest book, Body Music, is newly published by Arsenal Pulp Press in November. She lives in Angouleme, France.

You can find more information about Body Music here.