A progressive men's lifestyle magazine based in Austria called Vangardist is printing a special edition of its magazine in ink infused with HIV-positive blood.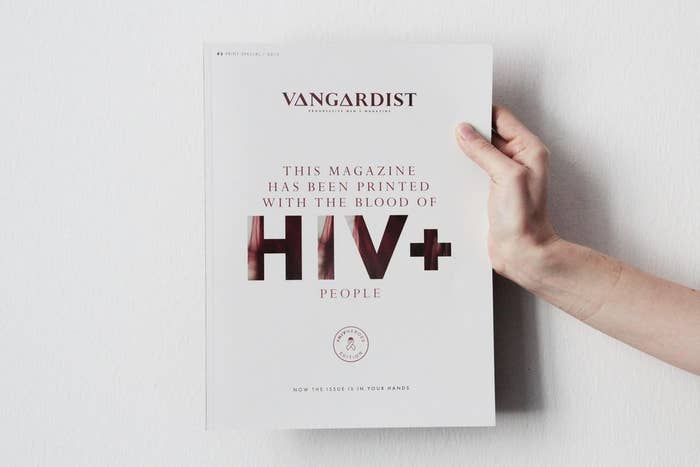 The magazine is usually digital, but come May 7, Vangardist will sell 3,000 hard copies of the blood-infused magazines through their website.
Vangardist CEO Julian Wiehl told BuzzFeed News the blood in the ink comes from three different HIV-positive people of different genders and sexualities. He described them as "heroes."
Two of the biggest barriers to HIV prevention and treatment are stigma and discrimination, according to UNAIDS.
Wiehl hopes the campaign, which he's had in the works since September 2014, will help break down the stigma surrounding the virus.
"There are still people who fear to lose their job, friends, partners," Wiehl told BuzzFeed News. "How can this be possible? We have medical advances but the therapy is not as far along as the medicine."