Mary Doyle Keefe, the model for Norman Rockwell's iconic Rosie the Riveter portrait, died Tuesday at age 92, the Associated Press reported.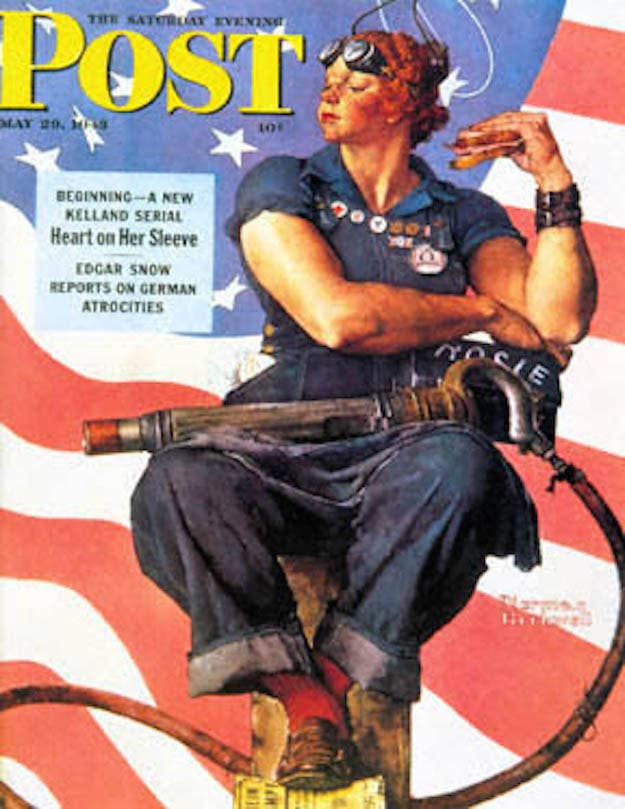 Keefe died in Simsbury, Connecticut, after a brief illness, her daughter, Mary Ellen Keefe, told the AP.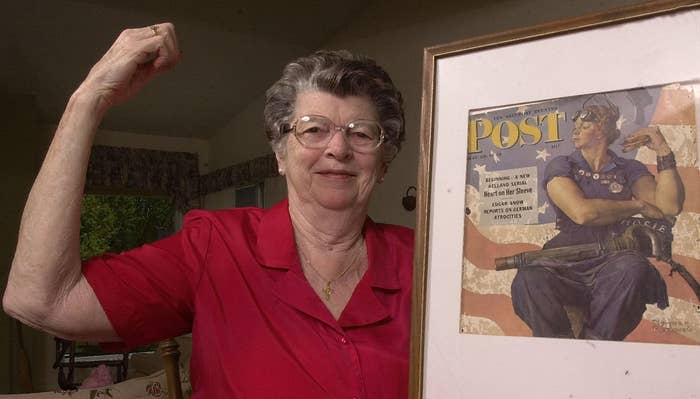 Rockwell's painting represented working women on the homefront during World War II and became a symbol of the U.S. Treasury campaign to sell war bonds.
When she sat for Rockwell, Keefe was a 19-year-old telephone operator in Arlington, Vermont.
Rockwell's portrait of Keefe is not to be confused with the poster below, another popular Rosie the Riveter image from 1943.