This High School Bake Sale Charged Women Less To Make A Point
Women got to pay less money than men for baked goods to raise awareness of the U.S. wage gap.
Everyone loves a good bake sale. It's a great opportunity to get all the cheap sweets you can handle.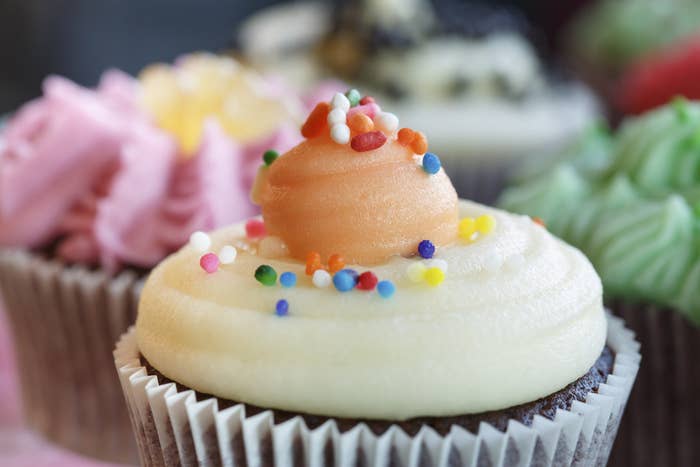 But at Jordan High School in Sandy, Utah, a recent bake sale actually caused controversy. For two days, the school's Young Democrats Club sold women treats for just 77 cents, but charged men a full $1.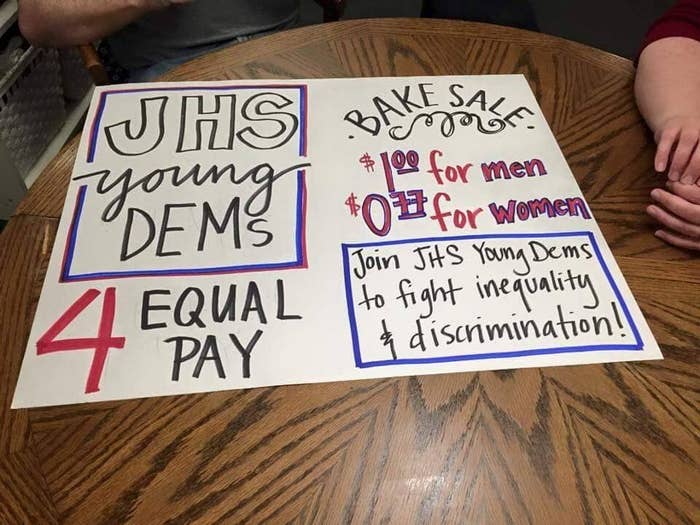 Kari Schott, Jordan High School's Young Democrats Club founder and president, thought tying the subject of the gender gap to the group's bake sale would start an important conversation.
"I thought it was a creative way that we could catch people's eyes," the 16-year-old junior told BuzzFeed News.
It's an oft-cited claim that women make 77 cents for every dollar a man earns, and Utah ranks fourth for the largest pay gap between genders, according to the 2010 U.S. census.
Many teachers and students took issue with the bake sale's premise.
"We gained some members for this," Schott said. "On the opposing side, people were telling us that we're just spreading lies and the wage gap isn't real. We're just liberal and we're just pushing the liberal agenda."
So Schott offered statistics to those who debated her. She said it was scary, but that she was proud of the club for doing it.
"I believe in what they're doing," student Jake Knaphus told ABC 4 Utah. "I believe in their standing for a cause, but I just don't believe the statistics they're using are correct. I would love to have a debate with them, about what they believe in. But the fact that they tell me to go away is kind of disheartening."
There are a few caveats to the wage-gap statistic, PolitiFact notes, including the statistic relying on weekly wage numbers, which some experts argue is misguided.
This is due to women being more likely to take leave from work to care for a child, which would skew the results. Another factor is race: On average, Hispanic and black women experience a wider pay gap than their white counterparts.
After succeeding in sparking a school-wide discussion on a nationwide issue, Schott plans to continue advocating for gender equality.
"People were really uncomfortable with the subject," Schott said. "They thought if I [sold food] equally, it would create a better environment. I told them if we did it equally, then the point wouldn't be made."