This Pro Baseball Player Lives In A Van Behind A Florida Walmart
Despite getting a $2 million signing bonus with the Toronto Blue Jays.
Daniel Norris is one of Major League Baseball's top prospects. When the left-handed pitcher joined the Toronto Blue Jays in 2011, he scored a $2 million signing bonus.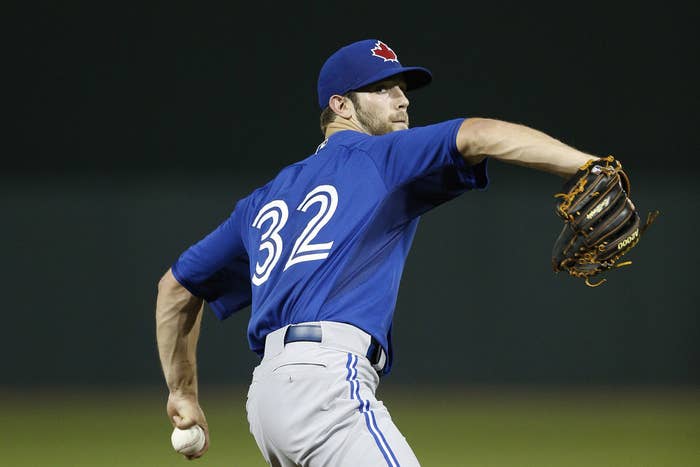 Despite his wealth, Norris is spending spring training living behind a Walmart in a van he bought for $10,000.
Norris spent three weeks driving from his home in Tennessee to Dunedin, Florida, for spring training.
The Blue Jays don't quite get it, but they accept him nonetheless.
"He's in great shape. He competes on the mound," Toronto's Assistant General Manager Tony LaCava told ESPN. "If that wasn't the case, maybe we'd be more worried about some of the other stuff. But right now, the van and all that is secondary. He has great values, and they're working for him."
Some people assume the Van Man can't make ends meet.
But Norris says he's always been an outdoors-y minimalist.
"What I'll do, if baseball goes well, is I'll become even more of an ambassador for the things I really care about," he told ESPN. "I'll make sure Shaggy's still running. I'll pioneer change in how sports thinks about the environment."
It's a rough life.