Two years out from the bombing, this year's Boston Marathon, the world's oldest annual race of its length, was full of triumph.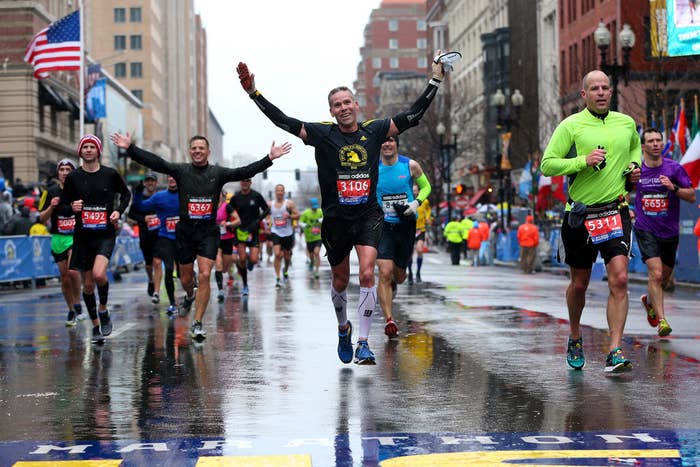 Daniel Koh and Amy Sennett both ran the marathon as part of Team MR8, a group raising money in honor of Martin W. Richard, an 8-year-old bombing victim of the 2013 marathon.
This is their third time running Boston together since becoming running buddies at Harvard Business School in 2009.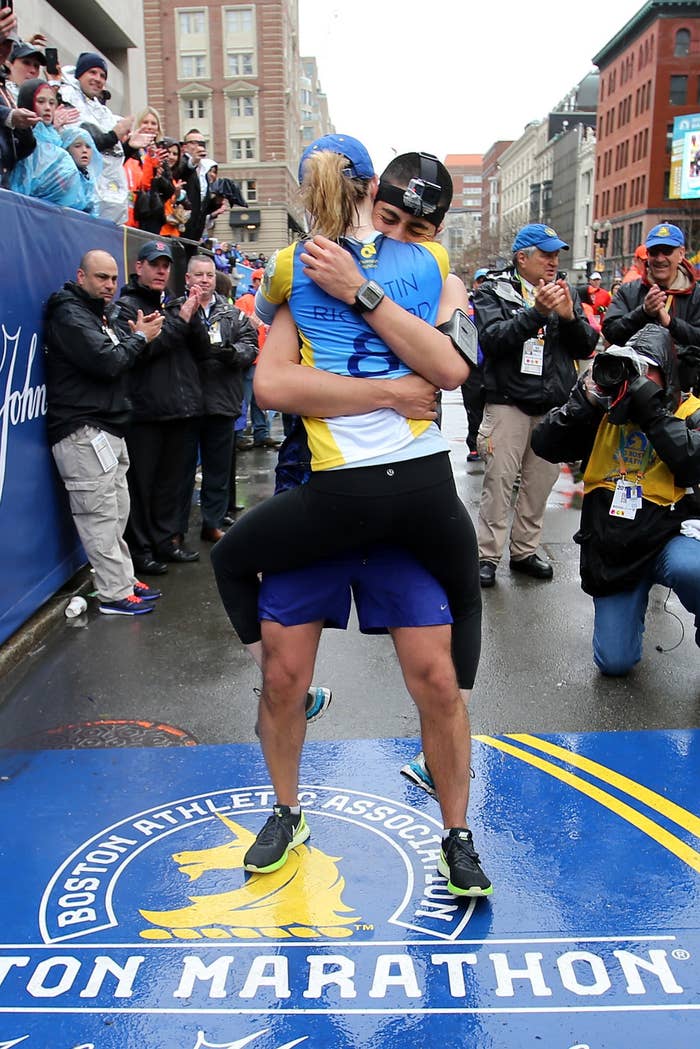 But this time was special, because when they reached the finish line, Koh proposed. Boston Mayor Marty Walsh held the ring for Koh, his chief of staff, until the couple finished.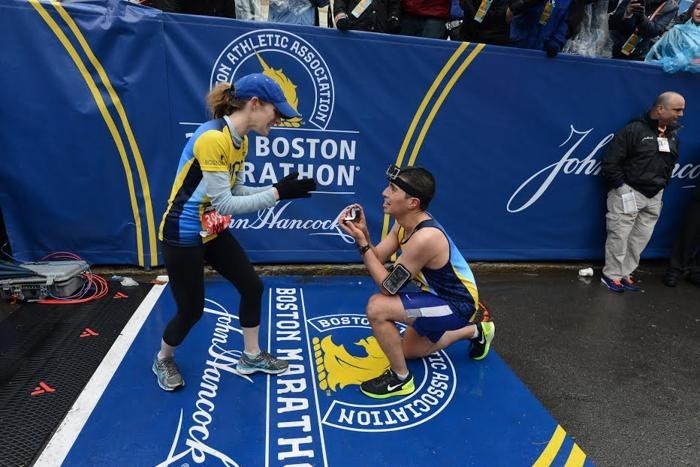 Koh had 12 friends each hold up a sign with a line of a poem he wrote as Sennett, who works for the Boston 2024 Olympic bid, neared the tape. One of Walsh's speechwriters even proofed the writing beforehand, the Globe reported.
Amy, you've changed my life

We've been through it all

From Boston—(Kaya!)

To DC—(M Street!)

To New York—(Cramped Studio!)

To Philadelphia—(Talula's Garden!)

... and back.

There's a lot we have left to learn

But I know one thing for sure

I love you, and will love you, forever

You're the answer to all my questions

But I have one question left to ask ...
And she said yes!
They then shared what was probably the world's sweatiest hug.