Did you purchase tickets through Ticketmaster between 1999 and 2013?
If so, you may have been overcharged by Ticketmaster. A lawsuit — Ticketmaster v. Schlesinger — was just settled by the ticketing behemoth amid allegations its fees were "deceptive and excessive."
And as a part of the settlement, Ticketmaster users are now being given vouchers for free tickets and discounts on tickets.
To find out how many free tickets YOU have, simply log in to your Ticketmaster account, and go to the link that says Active Vouchers.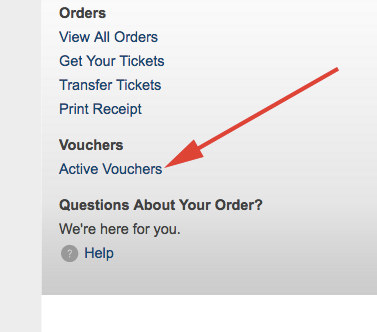 This is what the codes look like.

Two things to keep in mind: first, the tickets are only for use at venues operated by Live Nation, Ticketmaster's parent company; second, Ticketmaster is STILL determining which venues and what events the tickets can be used at, so you won't be able to go crazy with your tickets just yet.