Kariman Abuljadayel made history on Saturday when she became the first Saudi Arabian woman to compete in the 100-meter race at an Olympic Games.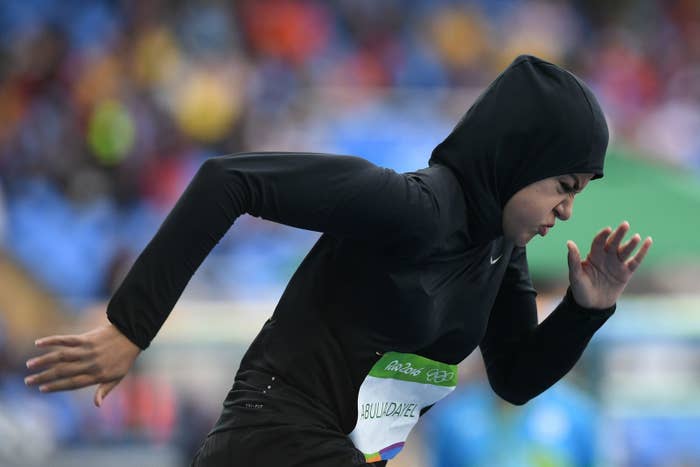 Saudi Arabia only began allowing women to compete in the Olympics in 2012. The first woman to race was Sarah Attar, who came in last in her 800-meter heat during the London Olympics.
Abuljadayel is one of four female athletes from Saudi Arabia competing in the Rio games.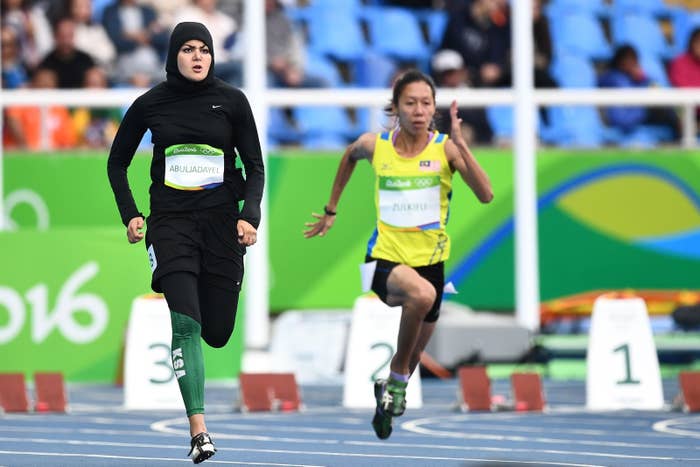 Abuljadayel wasn't the only woman to compete in a hijab and full bodysuit. Kamia Yousufi of Afghanistan came in last in her heat.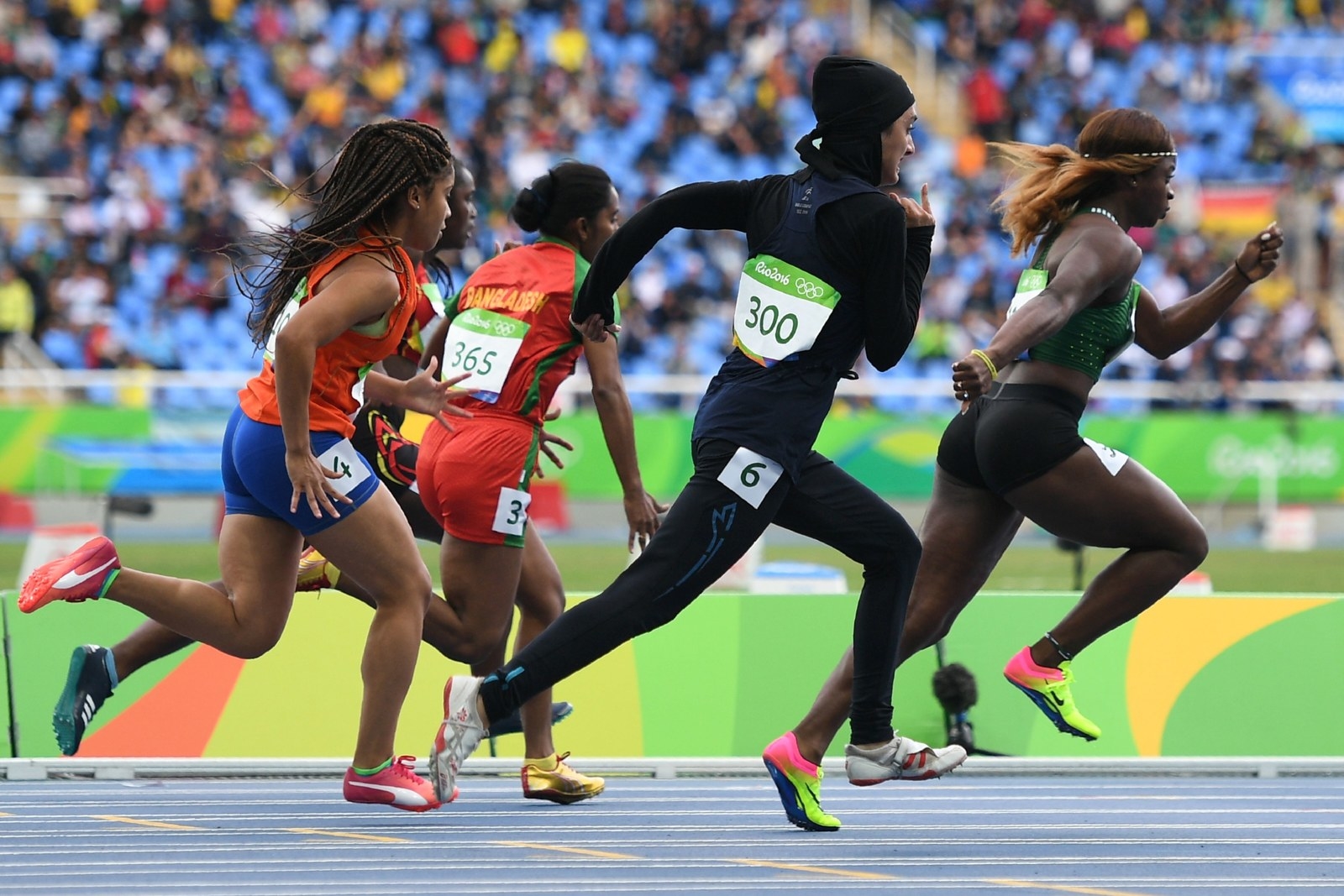 Though she came in seventh and failed to move on to the next round of competition, fans were moved by Abuljadayel's historic run.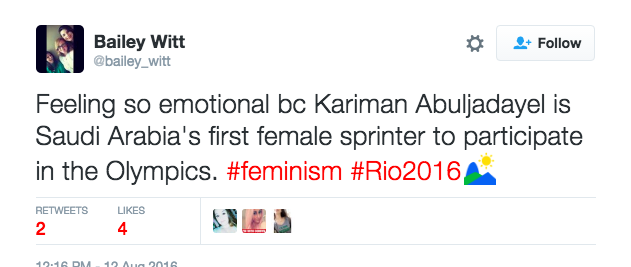 You go, Kariman!