At first, customers were excited, but they quickly grew annoyed after realizing the limitations placed on their free ticket vouchers.
That's because, according to Ticketmaster, "Under the terms of the settlement, Ticketmaster will provide tickets to at least 60% of the events that take place at Live Nation owned and operated venues."
So yeah, that means there's a good 40% of venues that Ticketmaster doesn't have to account for, per the agreement.
And so plenty of people are having a hard time finding a show they want to see — let alone one anywhere NEAR THEM — to use their vouchers on.
For instance, according to Ticketmaster, there are no eligible shows in Los Angeles (the nearest shows are in Irvine, an hour away). And up until today, there were no listings in New York City.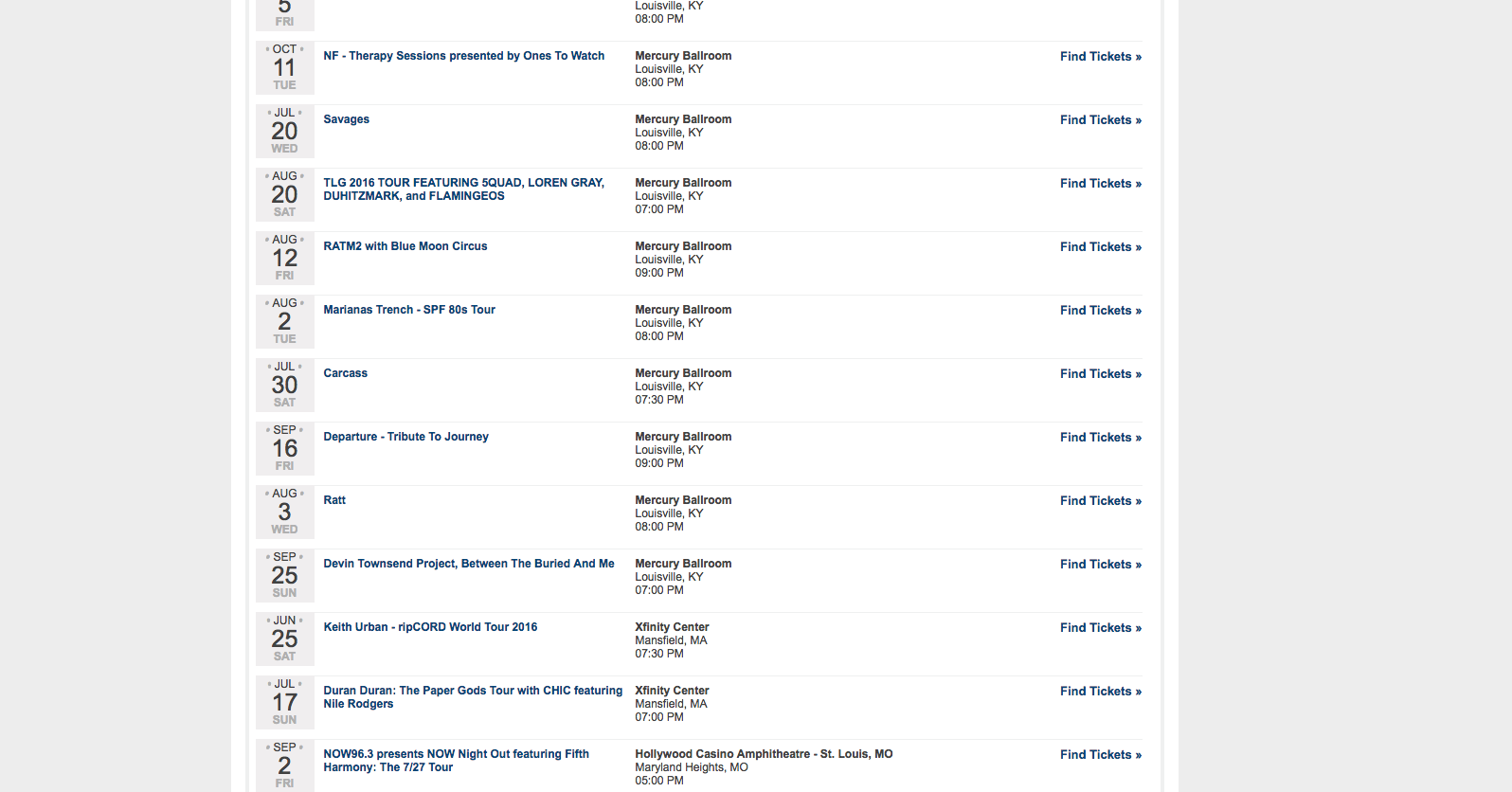 Ticketmaster says that per the settlement, the vouchers can only be used at designated "general admission" seating events, though how the company decided which events were eligible for use with the vouchers is unclear. A spokesperson for Live Nation, Ticketmaster's parent company, declined to clarify.
People are not happy.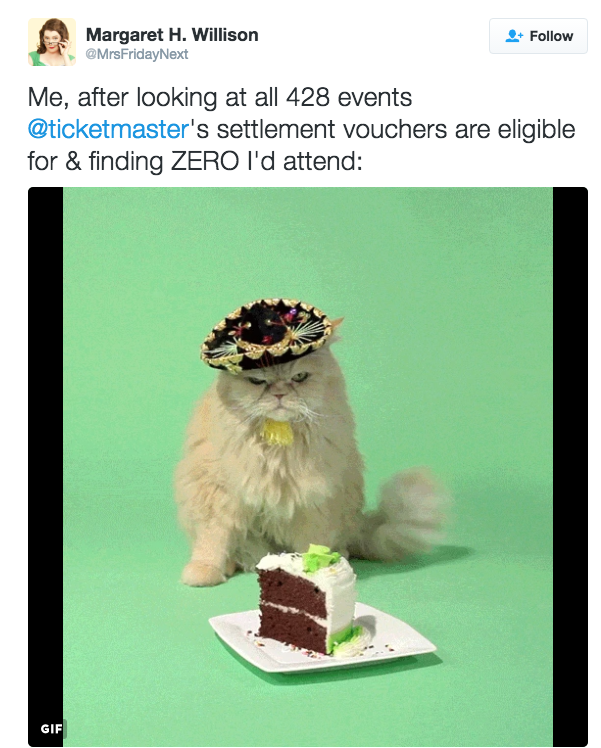 A lot of the eligible shows appear to be cover bands.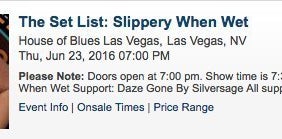 According to Ticketmaster, the list of eligible shows will be periodically updated, so customers are encouraged to check back often here.
Orrrr you could use your vouchers to see Mac Sabbath, America's foremost McDonald's-themed Black Sabbath parody band.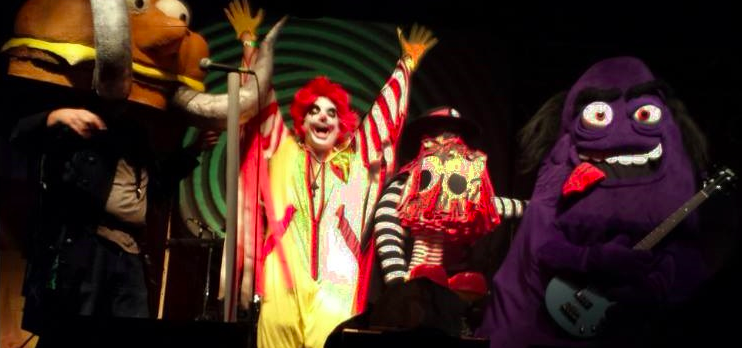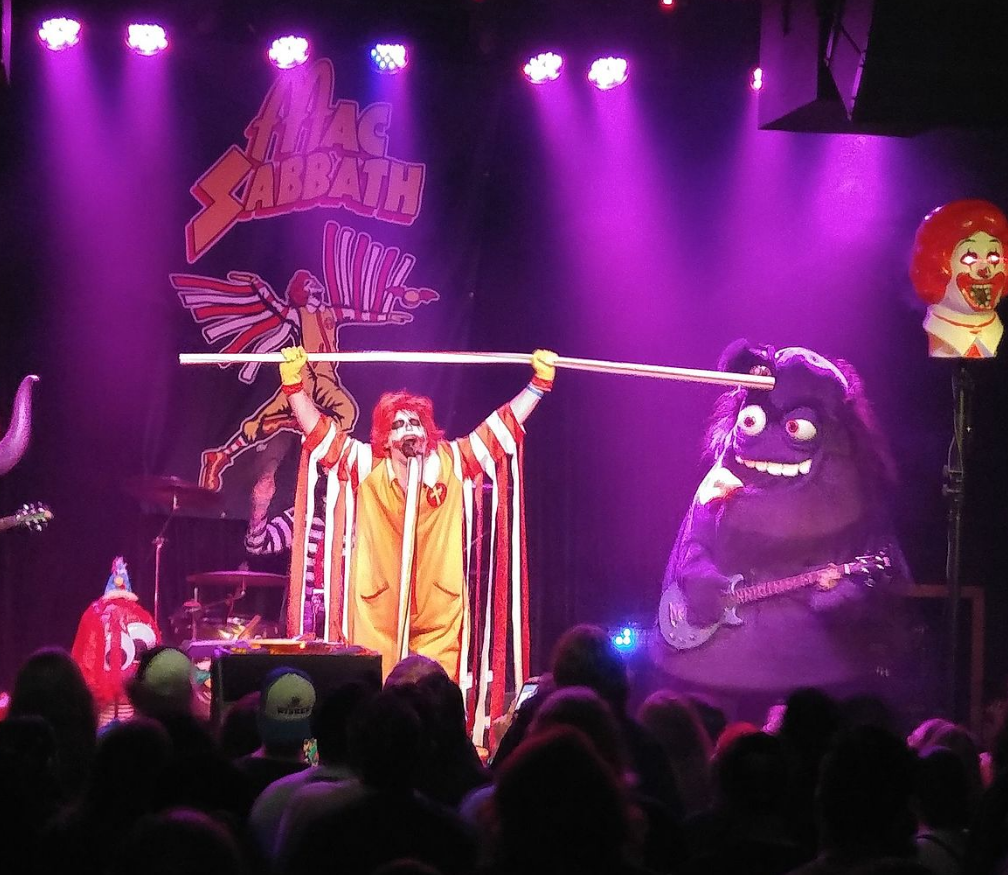 Emails to Live Nation were not immediately returned.