Meet Brooklyn sixth-grader Ciro Ortiz.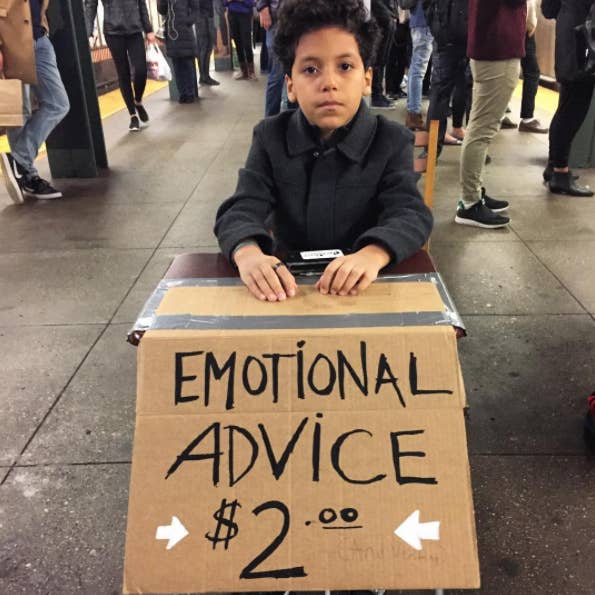 For the past couple of months, Ortiz has been setting up a booth in the NYC subway and offering riders "Emotional Advice" for $2 a session, the New York Post reported.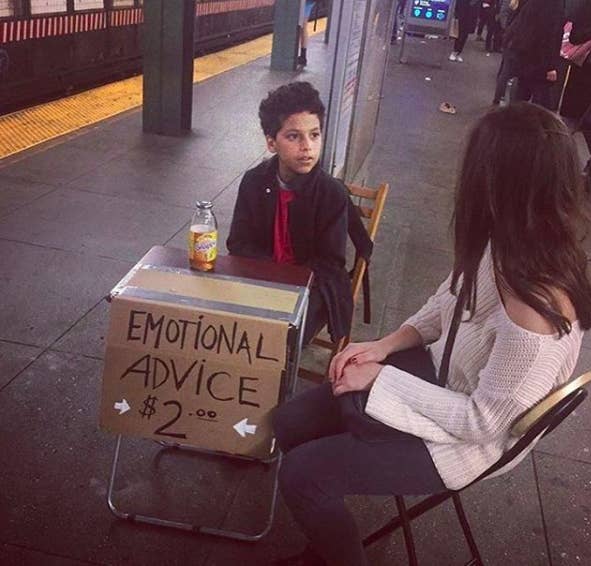 Most of his advice sessions last around five minutes.
People ask him questions about all kinds of things — relationship troubles, job problems, and just generally dealing with change. "We have to accept [change]," he told the newspaper. "It's going to happen — it's always going to happen. Life is always changing."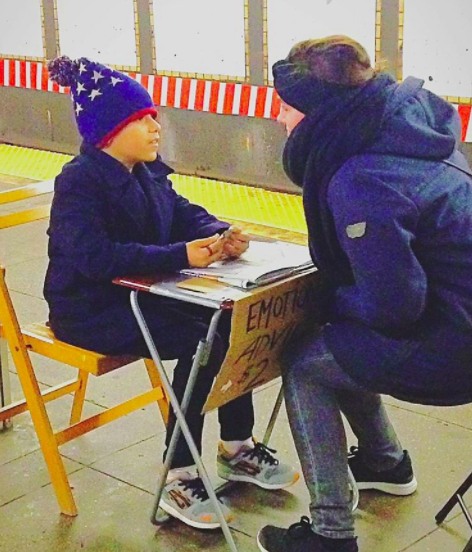 He was inspired to offer advice, he told the New York Post, after experiencing his fair share of bullying in school. His sensitivity made him want to reach out to others.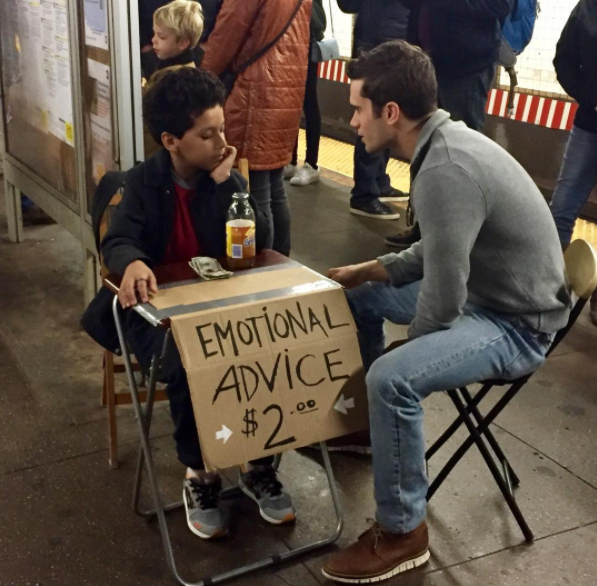 When it's nicer out, Ortiz takes his advice to the streets. His mom, Jasmine Aequitas, is always with him, and documents his adventures on Instagram.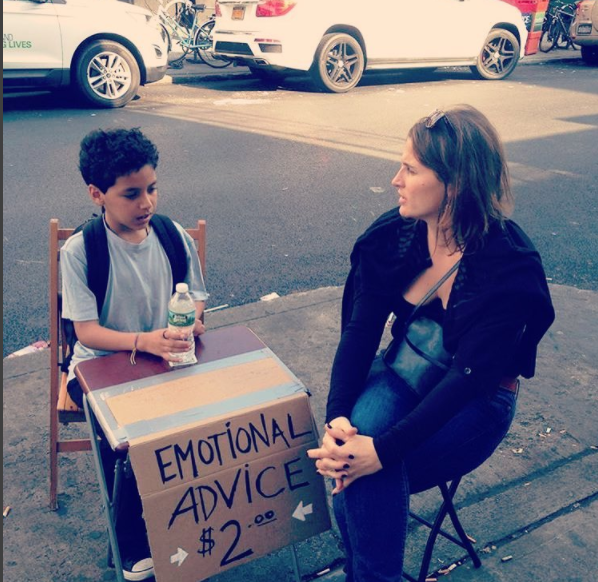 Here he is giving advice to an NYC policeman.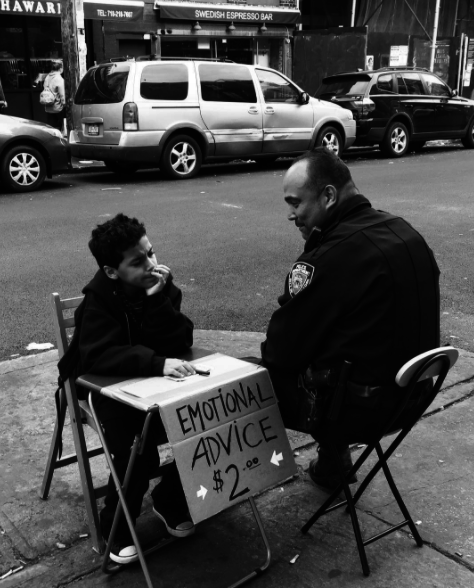 In case you're wondering, his advice seems to be pretty spot-on. A woman told the child's father, Adam Ortiz, that "what he told her is what she'd been feeling in her gut that whole time," the New York Post reported.