Yale University announced on Saturday that it is renaming Calhoun College, one of the school's residential colleges, due to namesake John C. Calhoun's ties to slavery and white supremacy.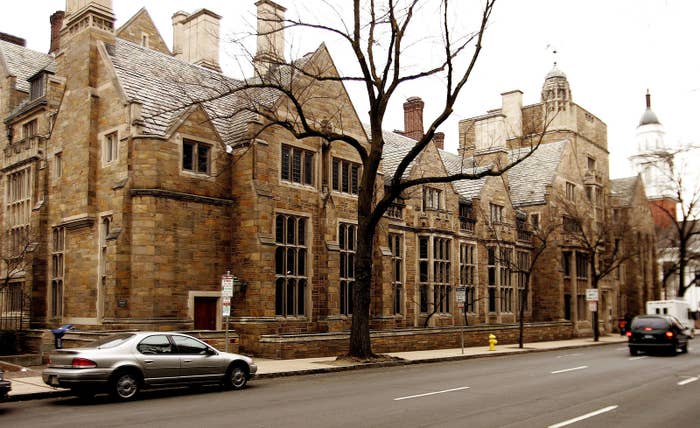 Calhoun College, named for the seventh U.S. Vice President and Yale graduate, previously drew condemnation due to John C. Calhoun's legacy as a strong proponent of slavery.
"The decision to change a college's name is not one we take lightly, but John C. Calhoun's legacy as a white supremacist and a national leader who passionately promoted slavery as a 'positive good' fundamentally conflicts with Yale's mission and values,'" Salovey said.
In April, Salovey had announced that the name would remain, a decision that is now being overturned after Salovey appointed an advisory panel to review the matter.
"At that time, as now, I was committed to confronting, not erasing, our history. I was concerned about inviting a series of name changes that would obscure Yale's past," said Salovey. "These concerns remain paramount, but we have since established an enduring set of principles that address them."
Fox News' Geraldo Rivera tweeted on Sunday that he resigned from his voluntary position at the school because of the name change, saying "intolerant insistence on political correctness is lame."
Yale said that it respected Rivera's decision, but said its choice to rename the college was based on principle, not political correctness," the Associated Press reported.
Salovey said this decision will not seek to "erase the past," and symbols of Calhoun will remain on campus.
The university plans to find a way to memorialize that Calhoun College was once the residential college's name, and said alumni may choose whether to continue referring to it as Calhoun College or to adopt its new name.
"The Calhoun issue is complex," Salovey said. "There are substantive arguments on all sides. Good people — moral and principled people — can and will disagree about it. These disagreements, however great they may seem, should not prevent us from finding common ground."
On Friday, four people were arrested at a protest to change the name of Calhoun College, which was planned at Yale in advance of an administrators meeting to discuss the possible name change.