A woman who flew with American Airlines on Thursday says she had the police called on her for "flying while fat and black."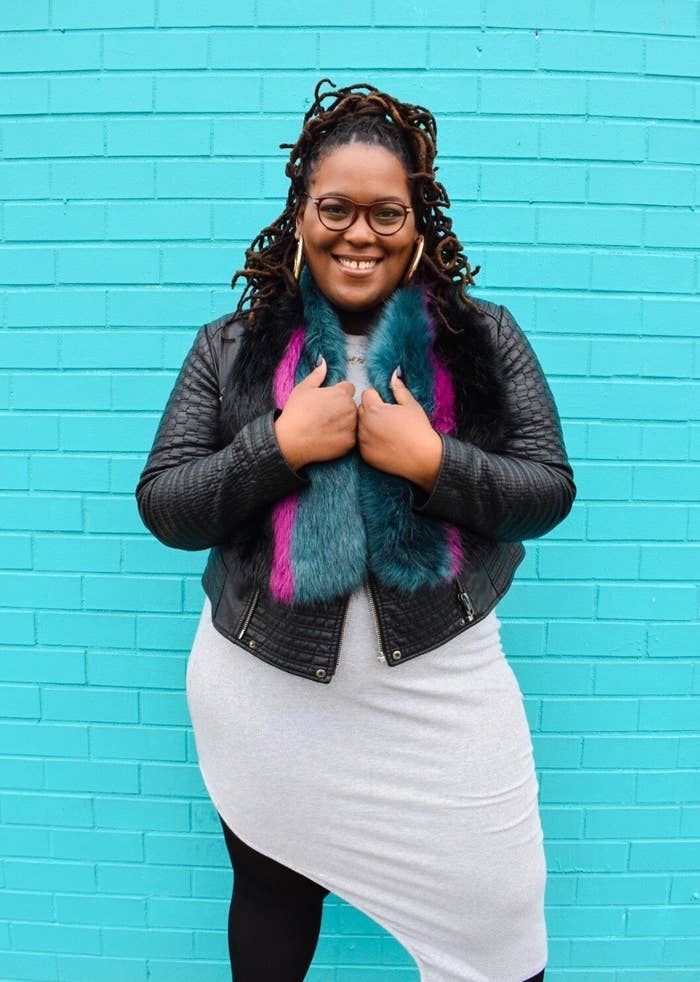 Amber J. Phillips, a 28-year-old writer and co-host of the podcast Black Joy Mixtape, was flying on an American Airlines commuter flight from North Carolina to Washington, D.C.
The flight was a short one — less than 45 minutes — and the plane was very small, she told BuzzFeed News.
She wound up in a two-seater row, on the window side next to a white woman. The seats were small and close together, and her arm was touching her seatmate's, even with the armrest down.
Before they even took off, the woman was "aggressively rubbing up against my arm," Phillips said.
"She finally looks at me and says, 'Can you move over?' And I'm just like, 'No, I can't,'" said Phillips. "I actually couldn't move over, but she literally could because she's in the aisle seat."
Phillips said she felt like the woman was trying to "shrink my body and move me over" throughout the entire flight, even though she had no room to move over.
When a flight attendant came by and told people to lift up their trays for landing, Phillips said the woman sat back in her seat and suddenly had enough room.
"She sits back in her seat and is able to sit back without touching me," said Phillips. "Nothing had changed about my position."
Ashamed and angry about the bad flight experience, Phillips decided to take photo and video to show how little room there was between the seats.
But her recording made the woman uncomfortable, said Phillips, and she complained to a flight attendant.
After they deplaned, Phillips said she got on a shuttle bus that was waiting for the passengers on the tarmac, but then saw her seatmate point her out to a white female flight attendant.
"The flight attendant comes over to me and says, 'You need to get off the bus.' And I say, 'Why?'" said Phillips. "And she goes, 'I'm calling the cops, I'm calling security. This bus isn't going anywhere.'"
At this point, Phillips said she was frightened, and her phone was dying. One woman asked her if she was okay.
"I said, 'No, I don't know what's about to happen, but can you take my phone number, and if anything happens to me, just record it and send it to me, because I know someone will find my phone at least,'" she said.
A white male police officer arrived, who Phillips said asked her for ID but would not listen to her side of what happened.
Then, he told her he was "investigating this as an assault."
"I say, 'Wow, okay,' and I back up away from him, I take a step back, and I make sure my hands are visible," said Phillips.
Eventually, Phillips confirmed she was not being detained, and she was able to go home.
Phillips said she only heard from American Airlines after her tweets about the incident went viral.
She has not yet called them back, she said.
A spokesperson for American Airlines told BuzzFeed News "two passengers seated next to each other engaged in a verbal altercation while on board," and that upon landing, "one of the passengers requested the flight attendant contact law enforcement."
In a statement from Metropolitan Washington Airports Authority, an MWAA spokesperson said "both passengers complied with police requests, and it was determined that there was no immediate threat to passenger safety."
"There were no arrests, no charges were filed and both passengers continued on their way without further incident," said MWAA.
Phillips' seatmate could not be immediately identified or contacted for comment.
Phillips said she's "so sad this happened to me, but I also know it's common."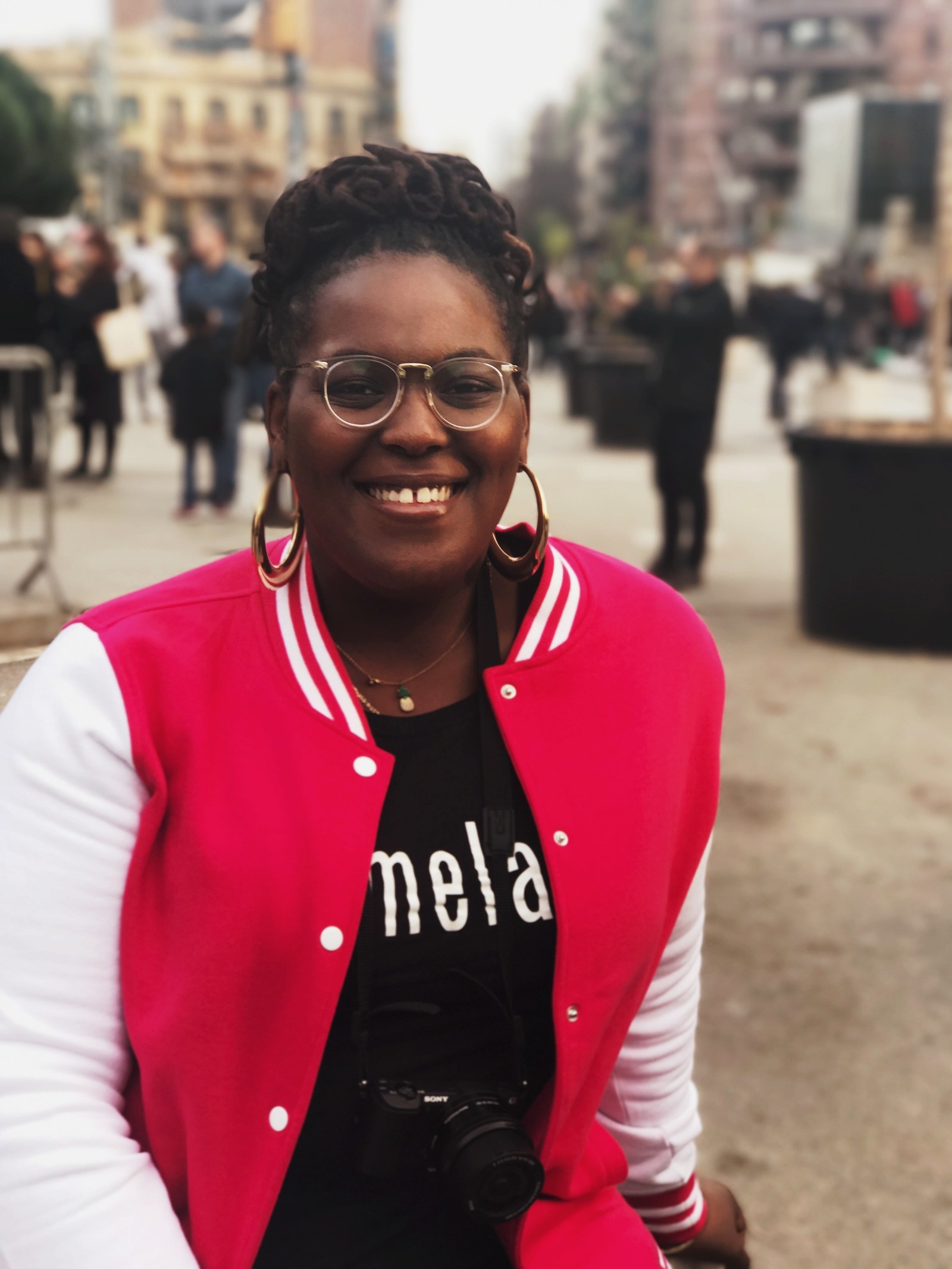 "One thing I know for sure is that I deserve to be treated with respect," she said. "I was in my seat. I was buckled in. I did everything I was supposed to do."
"Those seats are uncomfortable for literally everybody, but I deserve to exist. I deserve to be in the world," she said.
The NAACP warned black travelers in October about flying American Airlines, citing a series of "disturbing incidents."
The civil rights organization issued a "national travel advisory" that warned African-Americans about "disrespectful, discriminatory or unsafe conditions" while traveling on the airline.
Phillips said she also thinks "we need to talk specifically about what's happening to black, fat bodies while flying."
"I'm using the word fat, as well as black, because I need people to understand how those two things work together," she said. "My body was criminalized. Like 67% of women in this country are over a size 12. But because of this woman's perception of me, of not only my size but the color of my skin, the cops were called on me and everyone believed it was justified."
CORRECTION
The NAACP's travel advisory was issued in October. An earlier version of this story incorrectly said in one instance it was issued last week.