At the stroke of midnight on Saturday, a small group gathered outside Trump Tower in New York to cast a spell of "magical resistance" on the president.
One woman, who told BuzzFeed News she is a "Christian mystic" named Donna, shouted a counter-prayer while brandishing a mirror at the witches to "reflect" the spell back on them.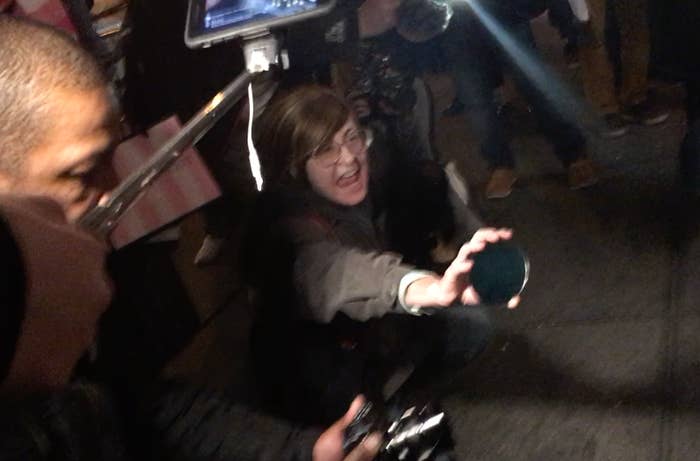 Donna wasn't the only Christian who attempted to "protect" Trump from the witches — countless Christians have been tweeting anti-witch prayers and religious imagery after one Christian Nationalist website put out a call to action.
"We're not wishing anyone harm, we're trying to prevent it," Kat (pictured left), a longtime studier of paganism and Wiccanism, a Catholic, and a lawyer, told BuzzFeed News.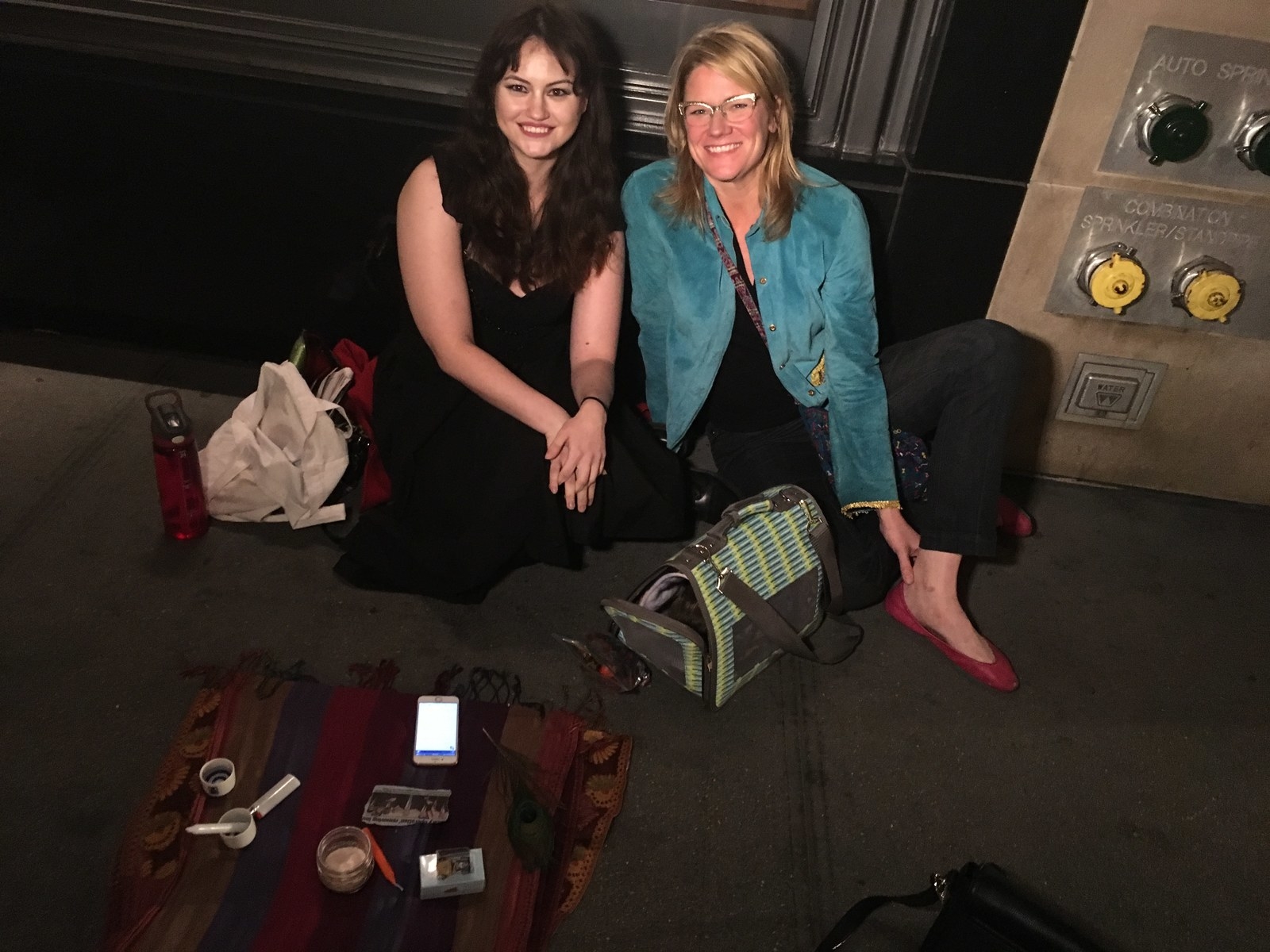 And while Irwin wasn't certain whether or not the spell — the first she ever cast — would have "real world effects," she thought it was worth a shot.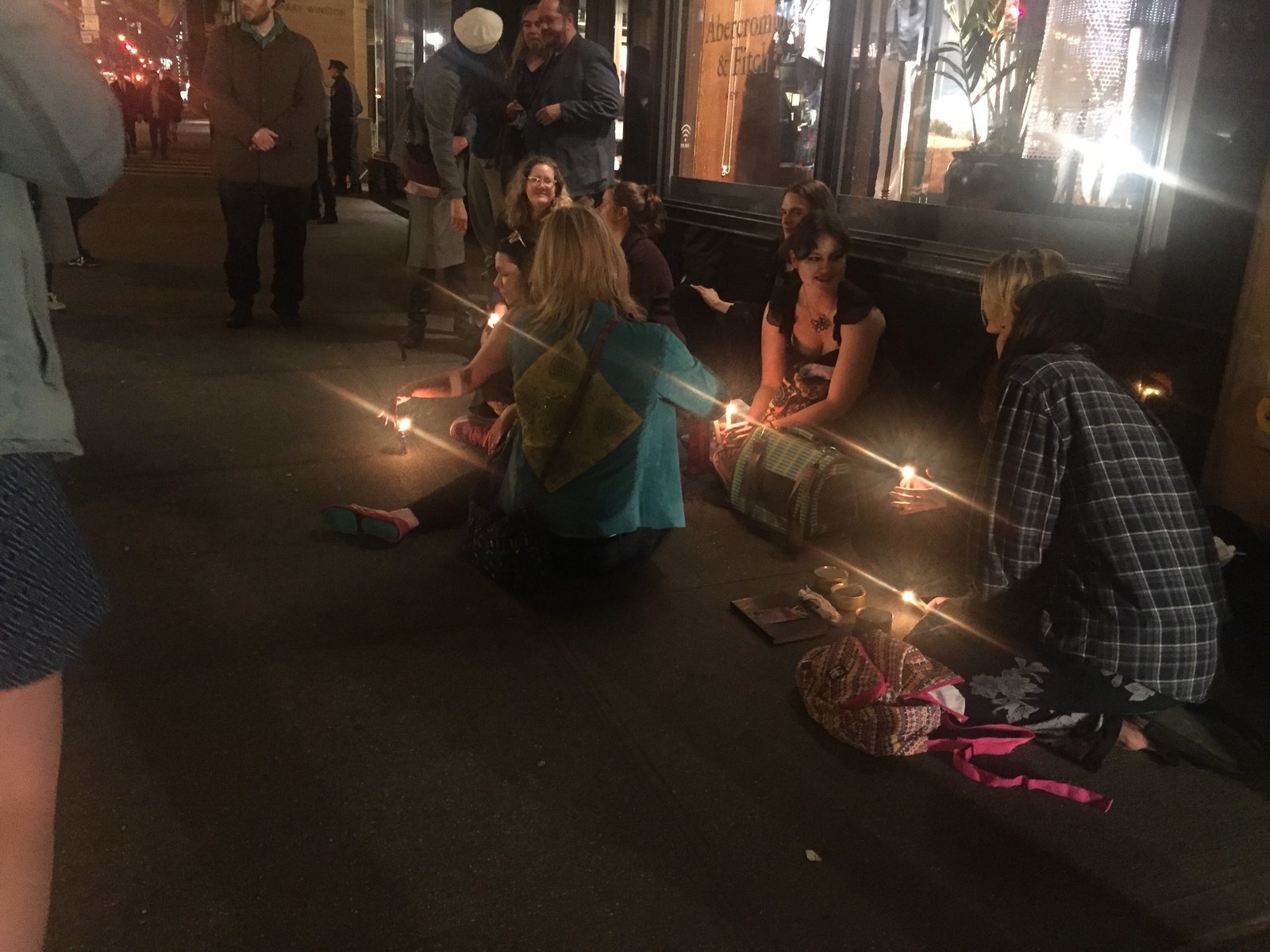 At one point following the spell, Irwin and Donna faced off, arguing and singing "They'll Know We Are Christians by Our Love" at each other.
Katy Bohinc, a data scientist and poet who said she "regularly practices spells," said she's also been "resisting every way I possibly can without skipping work, but it may come to that."
Davy Ran, a domestic violence counselor, is Jewish and practices Kabbalah, as well as palm reading and tarot cards. She showed up too.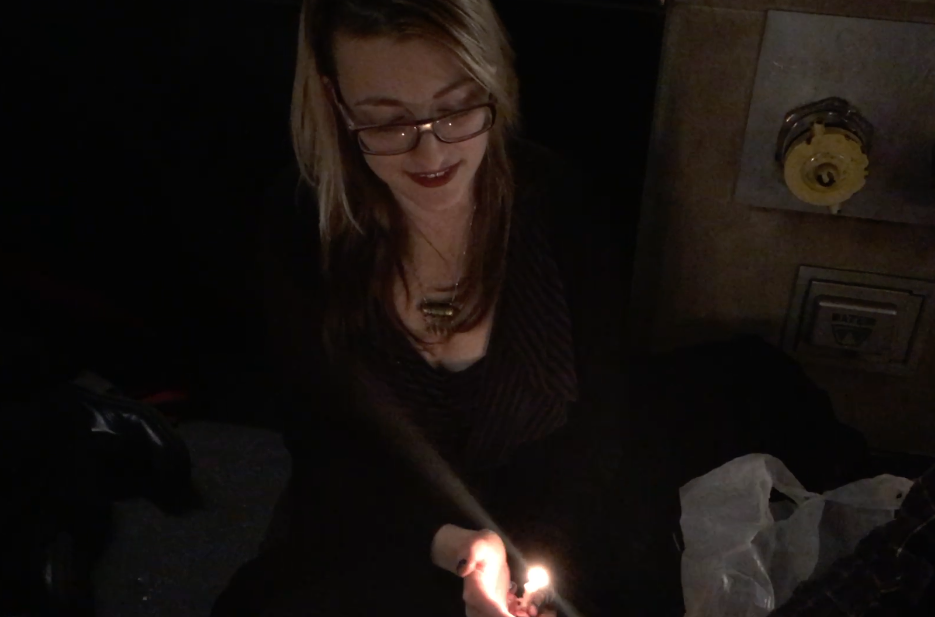 Many witches outside of New York joined in, too. One coven in Mississippi came together for the protest spell.
And most of the witches said they've been resisting in ~non-magical~ ways too. Brigette Thornes, an adjunct professor and novelist, said she's been regularly calling her representatives.
And Bennett, an 18-year-old from Virginia who's been practicing witchcraft since they were 10, has gone to protests and made lots of phone calls as well.
Even people outside America joined in, including Esme, a mother, student, and office worker in the UK.
Lisa, a Seattle-based witch and community health clinic worker, said the spell made her feel "connected to something very powerful."