This world is full of mysteries. Who stole the great Hope Diamond? What killed the dinosaurs?
But there exists one mystery so vexing, so imperative, that I shan't go on without solving it. Please, dear readers, free me from this labyrinth.
The mystery pug — sporting blue goggles and hanging out the passenger side of his best friend's ride — was first spotted in Perris, California, on Interstate 215.
She snapped a few pictures, but the moment was fleeting and over almost as quickly as it began, as moments tend to be.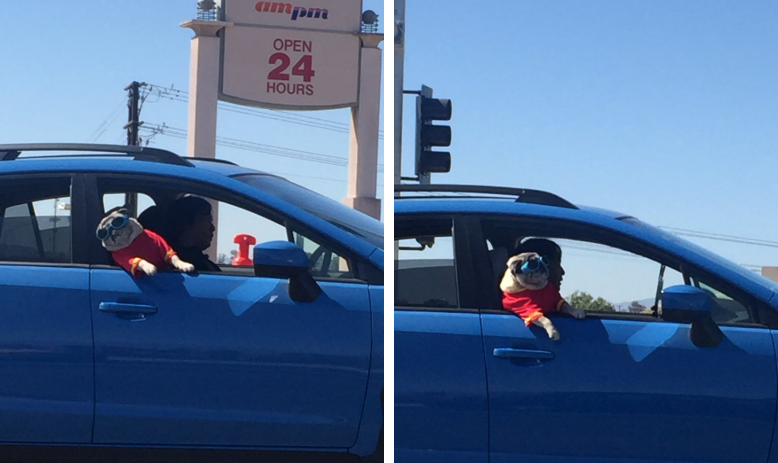 One may think the story ends there, but no! Cabrera's tweet spread quickly, and the very next day, another person shared a video of what seems to be the same pug with the same goggles in the same car.
"I was looking out the window from the back seat and I saw this blue car parked, and as we were driving past it, I saw this pug with blue glasses on with its arm sticking out the window," Asia said.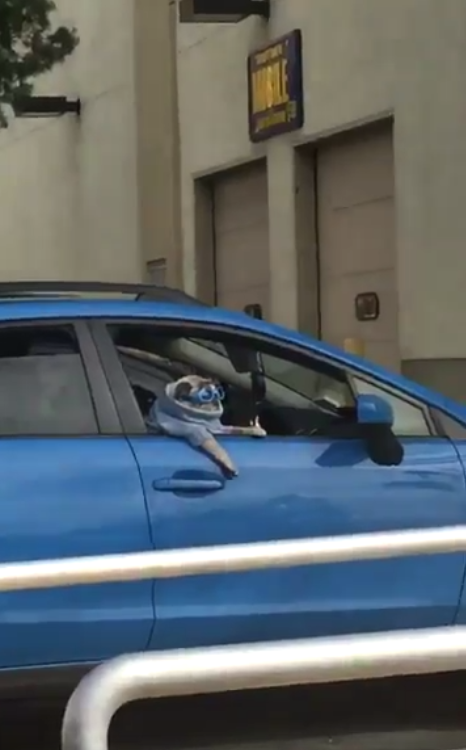 Annesa Basiga, a 19-year-old from Las Vegas, may have also spotted the pug while on a road trip in California.
Please send any tips, or photographic evidence, of the pug to julia.reinstein@buzzfeed.com. This is a developing story.