Young Busco, who originated the "What are those?" meme, has died. He was 31.
Busco, whose real name was Brandon Moore, was a father of five and lived in Berkeley, California.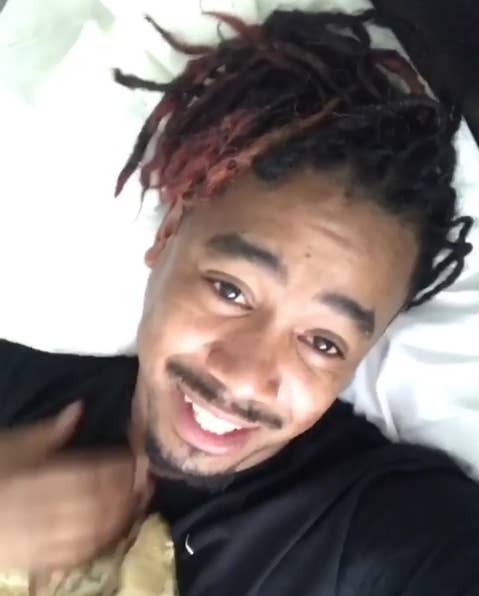 Following reports of his death, a post was made on his Instagram account confirming he'd died.
The post shared details of a candlelight vigil to be held Thursday night, asking "everyone come show love for busco."
Moore's mother, Valerie Cooper, also shared news of his death on Facebook, according to People. BuzzFeed News was unable to reach Cooper.
"My only child…. My faith will not falter!!!! Lord be my peace," Cooper reportedly posted. "I cant believe that the earth is still moving when I feel as though my world has stopped…..Lord be my peace….."
A cause of death was not immediately made public.
The "What are those?" meme comes from a video that Moore posted on Instagram in 2015, in which he mocks a police officer's shoes.
"Officer, I've got one question for you," he says offscreen in the video. "What are THOOOOSE?"
The clip became immensely popular after it was posted on Vine, and "What are those?" became one of the biggest memes of the era.
It even pops up in the 2018 movie Black Panther, when Shuri points out her brother T'Challa's sandals, yelling, "What are those?"
"The idea with Shuri is that she rarely leaves Wakanda," director Ryan Coogler previously told HuffPost. "She's connected to the outside world through the internet, through youth culture on the internet."
While the line got huge laughs in movie theaters, Moore told HuffPost in March that seeing the meme used in the movie left him "sick as fuck."
"When I saw [the scene], my girl was trying to record it," he said. "I slapped the phone out of her hand, because I was like, 'I don't want to fucking be a part of this.'"
"For real," he continued. "Every time I see that shit, I get depressed."
After his viral moment and up until his death, Moore had become a comedian and a popular Instagram personality with nearly 50,000 followers. He would frequently post comedic videos of himself, memes, and photos of his children.
If he could do it all over, Moore said, he wished he could've gotten more credit for the meme and capitalized on its success.
"Me, I'm a real humble person, so when that shit happen, everybody, like my childhood friends, everybody in the neighborhood was like, 'Oh, you're a celebrity. You're a celebrity.' Like, no, I'm not. I'm a regular person," he told HuffPost. "I just got lucky and it went viral. It was like, I'm tired of this shit."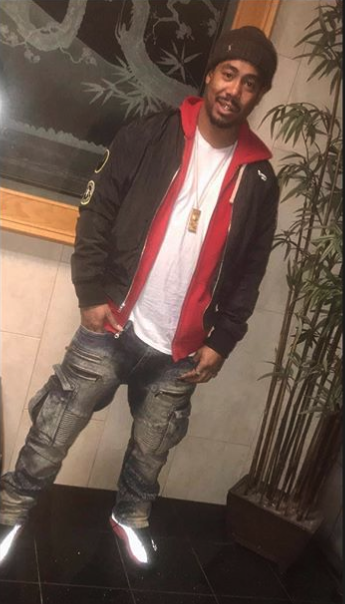 Shortly after the video went viral, Moore was put in jail for a narcotics charge and violating probation, Vice reported at the time. This, combined with him not getting much credit for the video, meant he didn't see all that much come out of his viral fame.
"It took off right underneath my feet. I didn't know," he told HuffPost. "And then like two weeks after I did it, I went to jail, so I really couldn't do nothing, you know?"
He told Complex he decided to make a change in his life and become a more present father when his grandmother died.
"My drug problem made it impossible for me to be an active father in my kids' life. I struggled for years," he said. "My grandma died last year, and that's when I realized that I needed to make a change. I stopped using drugs and became active with my kids."
Despite his eventual frustration with the meme's popularity, Moore told Vice in 2015 it was "actually cool" to have made something that made so many people laugh.
"Everything I do, I do for the people anyway," he said. "That's where my fulfillment comes from. That's how I got my payment."