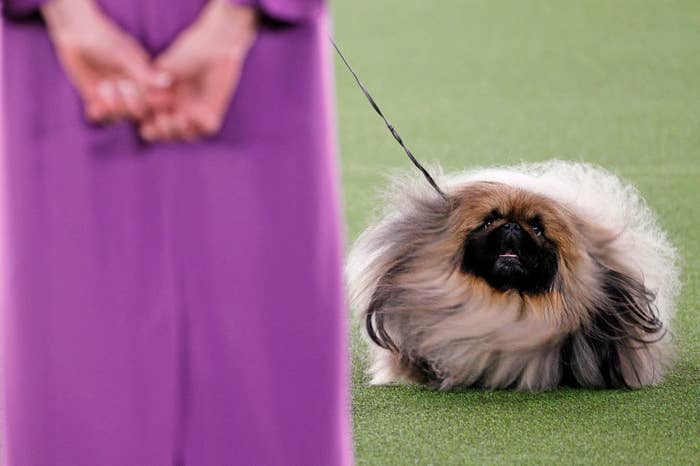 The Westminster Dog Show was held Sunday night, and Wasabi — who is apparently a Pekingese, but whom you'd be forgiven for mistaking for the thing you pull out of your vacuum when emptying it — was crowned Best in Show.
Obviously. Just look at him.
People are very happy for the winner, which is allegedly a dog.
Drop the haircare routine, king.
Just an all-around flawless creature. No notes.
Of course, Wasabi was up against some stiff competition, including these two things that are also apparently dogs (?).
Congrats to Wasabi, and congrats to all the alleged dogs. You're all winners in my book.