The Wendy's Twitter account has been pretty wild lately, but got even wilder Wednesday when it tweeted — and quickly deleted — a Pepe meme.
The Pepe tweet — which was up for less than 15 minutes — was in response to a simple request for memes.
Understandably, the tweet went pretty nuts due to Pepe's recent association with the alt-right.
For the most part, people just trolled them back.
Though a lot of alt-righters are mad that Wendy's deleted the meme.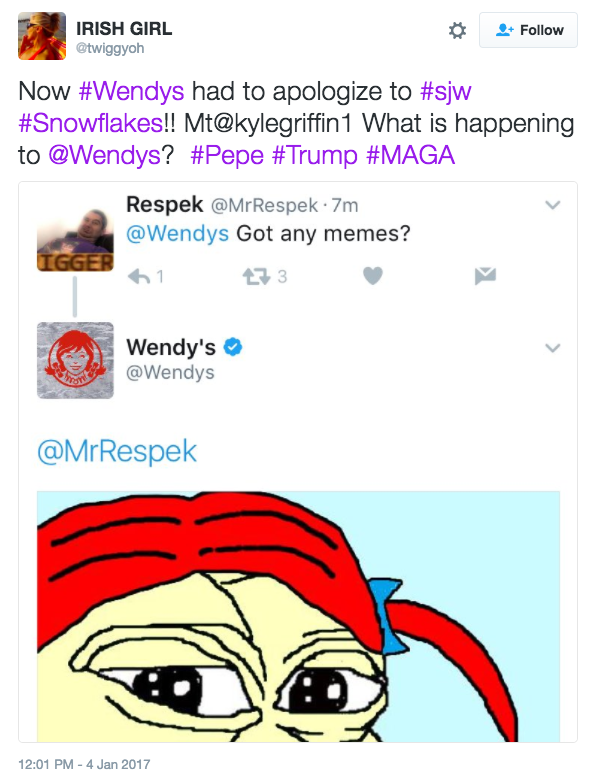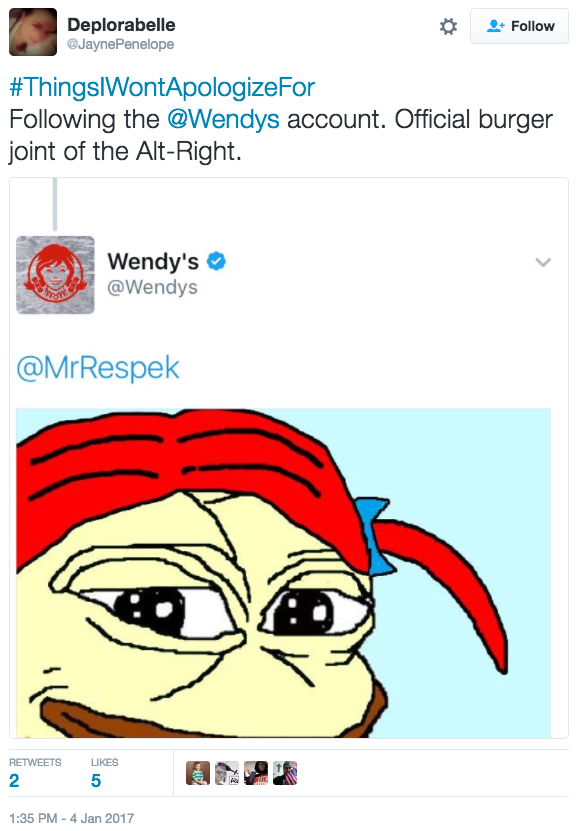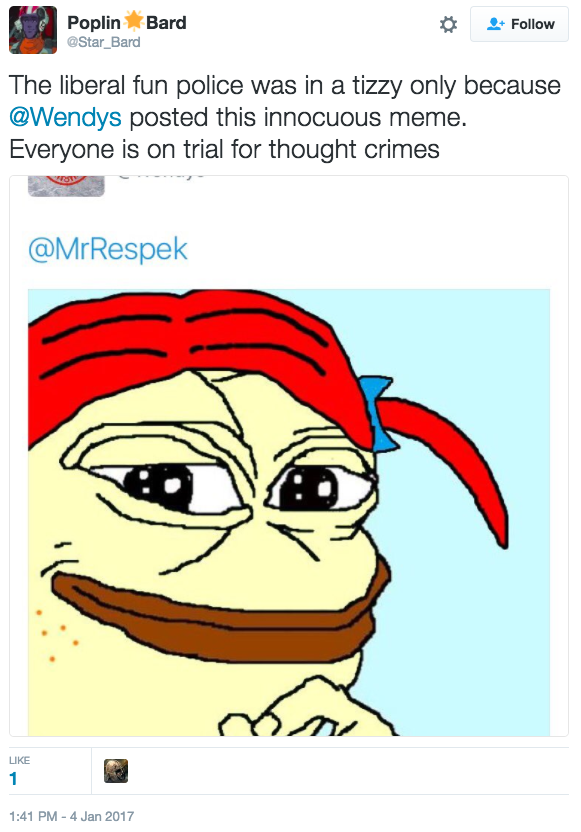 Coincidentally, a BuzzFeed News reporter tweeted this just about 24 hours before the Wendy's tweet went up.
So, all in all, it was a weird — and seemingly inevitable — moment.
Amy Brown, the social media manager at Wendy's, told BuzzFeed News the tweet was deleted due to a community manager being "unaware of the recent political connotations associated with Pepe memes."
"Since this used to be purely an innocuous meme, he had this fan content saved from a year or two ago," she said.