At a constituent event in Red Oak, Iowa, on Sunday, voters laughed out loud at Republican Sen. Joni Ernst's attempt to defend President Trump's "shithole countries" comments.
The event occurred following reports that Trump had referred to Haiti, El Salvador, and African nations as "shithole countries" during an Oval Office meeting on immigration.
"Why are we having all these people from shithole countries come here?" Trump asked lawmakers, a source close to the negotiations told BuzzFeed News.
He also suggested that the United States should bring in more people from countries like Norway.
On Sunday, Trump denied that he'd made these comments and said he's "the least racist person you have ever interviewed."
After multiple constituents asked about Trump's comments, Ernst tried to defend the president as a friend of other countries. It...didn't go so well.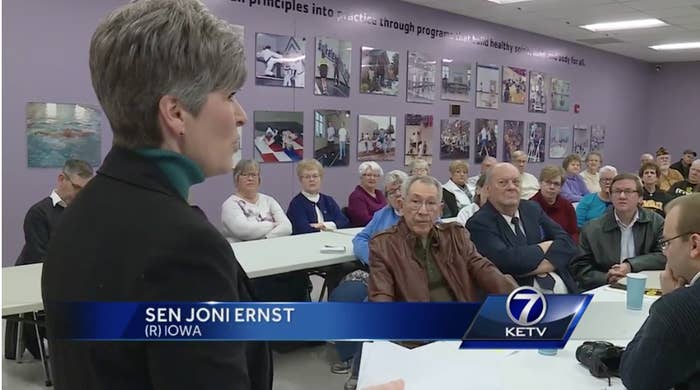 People think the moment was pretty unintentionally hilarious.
And many are calling for Iowans to vote her out in 2020.
CORRECTION
Ernst is up for reelection in 2020. An earlier version of this story misstated the year.
UPDATE
In an email to BuzzFeed News, a spokesperson for Ernst said she mentioned Norway because it was on her mind given the Norwegian Prime Minister's recent White House visit. She also said that past presidents have emphasized the importance of a relationship between the US and Norway.
"Additionally, as Senator Ernst mentioned, Norway borders Russia — a country that the Senator has made clear is not our friend," she said.