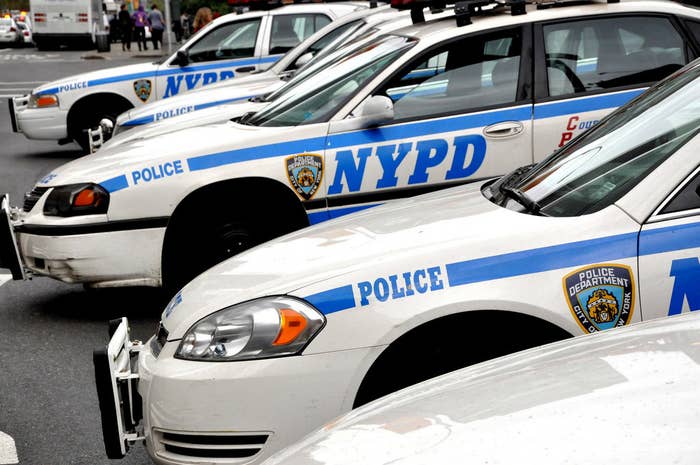 Two New York police officers were charged with rape Monday after an 18-year-old alleged that they forced her to have sex with them while she was under arrest.
Eddie Martins and Richard Hall of the Brooklyn South narcotics squad allegedly raped the woman, who goes by the pseudonym Anna Chambers on social media, on Sept. 15 in Coney Island, according to the Brooklyn district attorney's office.
Martins and Hall were arraigned Monday in Brooklyn Supreme Court on a 50-count indictment, which includes charges of first-degree rape, first-degree criminal sexual act, second-degree kidnapping, official misconduct, and other counts. A week after their indictment the NYPD confirmed the two men quit their employment.
"It is incomprehensible that two veteran NYPD detectives would allegedly commit such an outrageous act," Acting District Attorney Eric Gonzalez said in a statement. "They took an oath to protect and serve, but allegedly violated that oath by raping a young woman who was in their custody. We will now seek to hold them accountable for this flagrant betrayal of public trust."
Martins was ordered held in lieu of $250,000 bail, Hall in lieu of $150,000 bail. Both men were ordered to return to court on Jan. 18, 2018.
If convicted, they each face a maximum of 25 years in prison.
On Thursday, a grand jury reportedly voted to indict, following a week of testimony, which included testimony by Chambers.
Following the news of the indictment, Chambers posted on Twitter to thank the people who have supported her.
On the night of the alleged rape, Martins and Hall pulled Chambers over, according to the woman's lawyer, Michael David.
Prescription pills were found in the car, which Chambers was riding in along with two male friends, David said.
The cops made Chambers remove her bra, claiming it was necessary to check for more hidden drugs, according to David.
Martins and Hall then let the two male friends go, but put Chambers in handcuffs and took her in their van to the parking lot of a nearby Chipotle, said David.
Threatening to take her to the police station if she didn't comply, both cops forced Chambers to perform oral sex on them, and one raped her vaginally, said David.
DNA evidence collected at the hospital was confirmed to be a positive match to Martins and Hall, said David.
The officers haven't denied having sex with Chambers, according to the New York Post, but claim it was consensual.
Following the allegations, Martins and Hall were placed on "modified assignment," an NYPD spokesperson told BuzzFeed News. They also had their badges and guns stripped, according to the Post.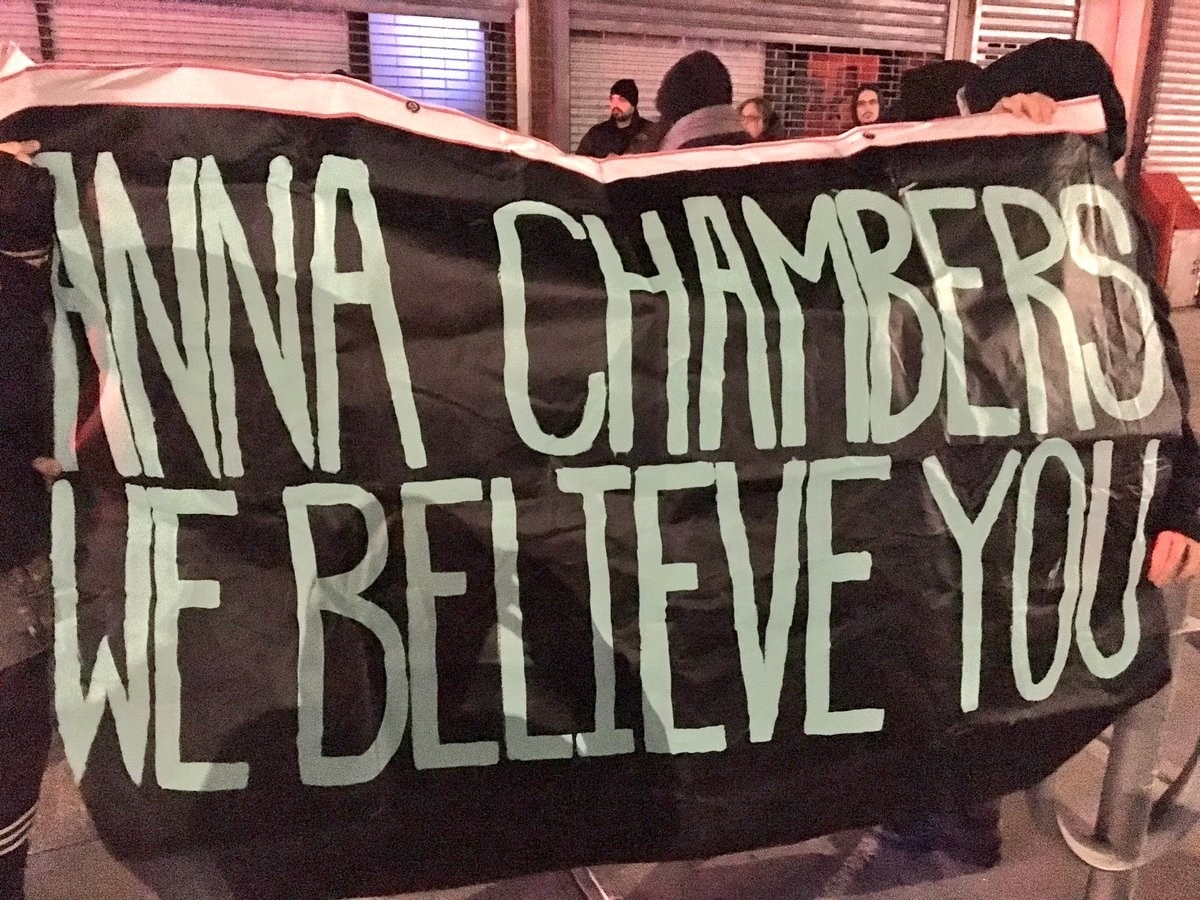 Martins' lawyer, Mark Bederow, told BuzzFeed News they would "fight the case as necessary in the court of law, and we look forward to doing so."
Hall's lawyer, John Arlia, did not immediately respond to request for comment.
Previously, Bederow and Arlia highlighted Chambers' online activity and "provocative 'selfies'" as indications that she was not sexually assaulted, according to a letter the attorneys wrote to the Brooklyn District Attorney's office that was obtained by the Post.
"This behavior is unprecedented for a depressed victim of a vicious rape," the lawyers reportedly wrote of Chambers' social media use.
The lawyers asked that prosecutors "further investigate Chambers' dubious claim before you ask the grand jury to return an indictment against Martins and Hall."
Following the publication of this letter, Bederow declined to comment to BuzzFeed News "on anyone's characterization based on the Post article," but "caution[ed] people not to assume the accuracy of what happened simply upon unchallenged accusations."
Arlia did not respond to request for comment.
The Brooklyn District Attorney's Office did not accept the lawyers' characterization of Chambers' social media use.
"Without commenting on this ongoing investigation, defense counsel's characterization of how a rape victim should behave is inaccurate, inappropriate, and demeaning," a spokesperson for the DA's office told the Post.
Chambers' lawyer called the officers' attempts to "smear" his client "disgusting."
"She's a teenager; teenagers post on social media all the time," said David. "And what is a rape victim supposed to do? She's not supposed to post on social media?"
"Whatever photos she puts up...that doesn't make [her] into a bad person that's 'asking for it,'" said David. "It doesn't change what happened to her."