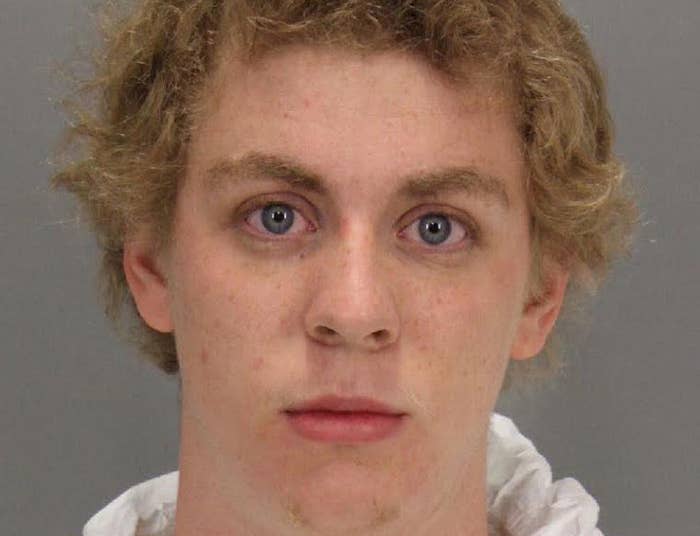 Brock Turner, who served just three months in prison after being convicted last year of sexually assaulting an unconscious woman behind a dumpster in January 2015, filed a motion in court Friday to have his conviction overturned.
In the motion, which was obtained by BuzzFeed News, Turner's lawyers argue that the jury did not see sufficient evidence to represent their client's character, and was not permitted to consider a lower-level offense.
According to court documents, the lawyers are also arguing that the assault did not occur "behind the dumpster," but rather a "completely open setting," and that the jury received "extensive 'behind-the-dumpster' propaganda." They are requesting a new trial in the hopes of overturning Turner's convictions, which require him to become a permanently registered sex offender.
"What we are saying is that what happened is not a crime," John Tompkins, Turner's legal adviser, told NBC. "It happened, but it was not anywhere close to a crime." He went on to describe the trial as "a detailed and lengthy set of lies."
Turner's lawyers did not immediately respond to request for comment. Records show that Turner's legal team filed their appeal in California's 6th District Court of Appeal.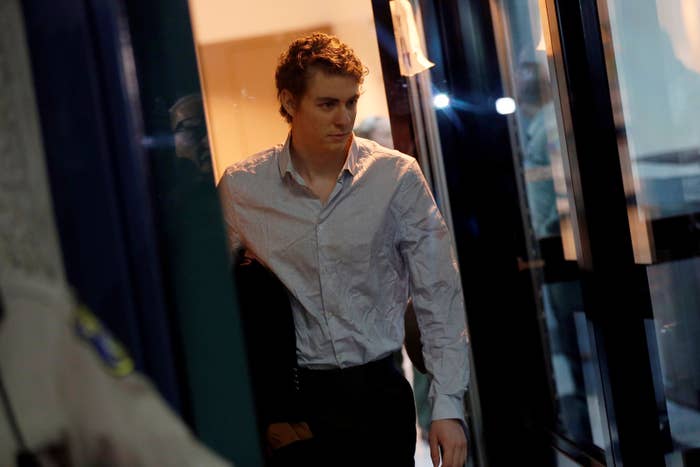 Turner was convicted in June 2016 of three counts of sexual assault: assault with intent to commit rape of an intoxicated woman, sexually penetrating a woman with a foreign object, and sexually penetrating an unconscious woman with a foreign object.
The "Stanford University swimmer," as he became known, was the subject of widespread outrage after California Superior Court Judge Aaron Persky sentenced him to just six months in jail, citing concerns that harsher punishment would have a "severe impact" on Turner.
At the trial, the woman Turner was convicted of assaulting read aloud a powerful letter, in which she said she believed he had "failed to exhibit sincere remorse or responsibility for his conduct." The letter gained national attention when the woman provided it to BuzzFeed News for publication.
However, Persky said he believed Turner had shown a "genuine feeling of remorse," and that deciding whether adequate remorse was shown was "one of the most conflicted and difficult issues in this case."
Despite having faced a maximum of 14 years in a state prison, Turner was released from county jail in September 2016 for good behavior after serving just three months.
Michele Dauber, a Stanford law professor who chaired a campaign to recall Persky from the bench, blasted the motion filed by Turner's attorneys Friday, and said the former student had received a fair trial.
"The jury heard the evidence and decisively rejected Turner's efforts to blame the victim," she said in a statement to BuzzFeed News. "The problem with this case wasn't that Judge Persky was unfair to Brock Turner, it was that Judge Persky was unfair to the victim when he sentenced Turner to only a few months in county jail."
"The idea that this result was somehow unfair to Turner is ridiculous," Dauber said.
In the wake of the Turner case, Persky was removed from a sexual assault case after the Santa Clara County district attorney questioned his ability to handle the case the fairly. He was later found to have gone easy with the sentencing arrangement for another student-athlete, who had been convicted of domestic abuse.
CORRECTION
Turner's lawyers told NBC the trial was "a detailed and lengthy set of lies." An earlier version of this article misstated where that quote came from.