Trump Place Residents Now Signing A Petition To Change Their Building's Name
"Trump's appalling treatment of women, his history of racism, his attacks on immigrants, his mockery of the disabled, his tax avoidance, his outright lying," a petition said, are "antithetical to the values we and our families believe in."
Marty McKenna, Equity Residential's vice president of investor and public relations, told BuzzFeed News they "have a contractual obligation regarding the use of the name."
"We will assess the continued use of the name at the appropriate time, taking into consideration the issues raised by the residents in their petition," McKenna said.
Even so, changes may already be underway. According to building residents, doormen and concierges are in the process of getting new uniforms that will no longer have Trump's name on them.
Shruti Pandey, who's lived in Trump Place for three years, said her husband emailed building management about a month and a half ago to express their desire for a name change and said it was "surprisingly quite well-received" and they said "they would look into it."
"There was a whole email thread back and forth, and funnily enough, the person who responded to him at one point changed her signature from 160 Trump Place to 160 Riverside Blvd.," Pandey said.
It's a bit of a different story at the Trump Place buildings at 200 and 220 Riverside Blvd., which — unlike the Equity-owned buildings — are still managed by Trump International Realty.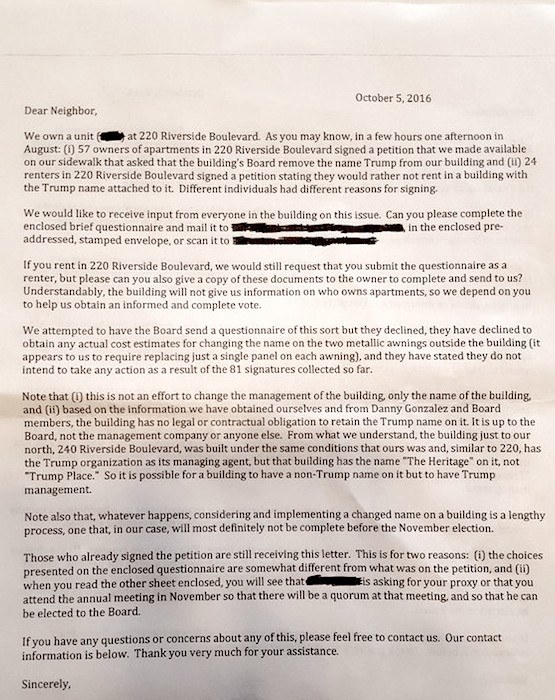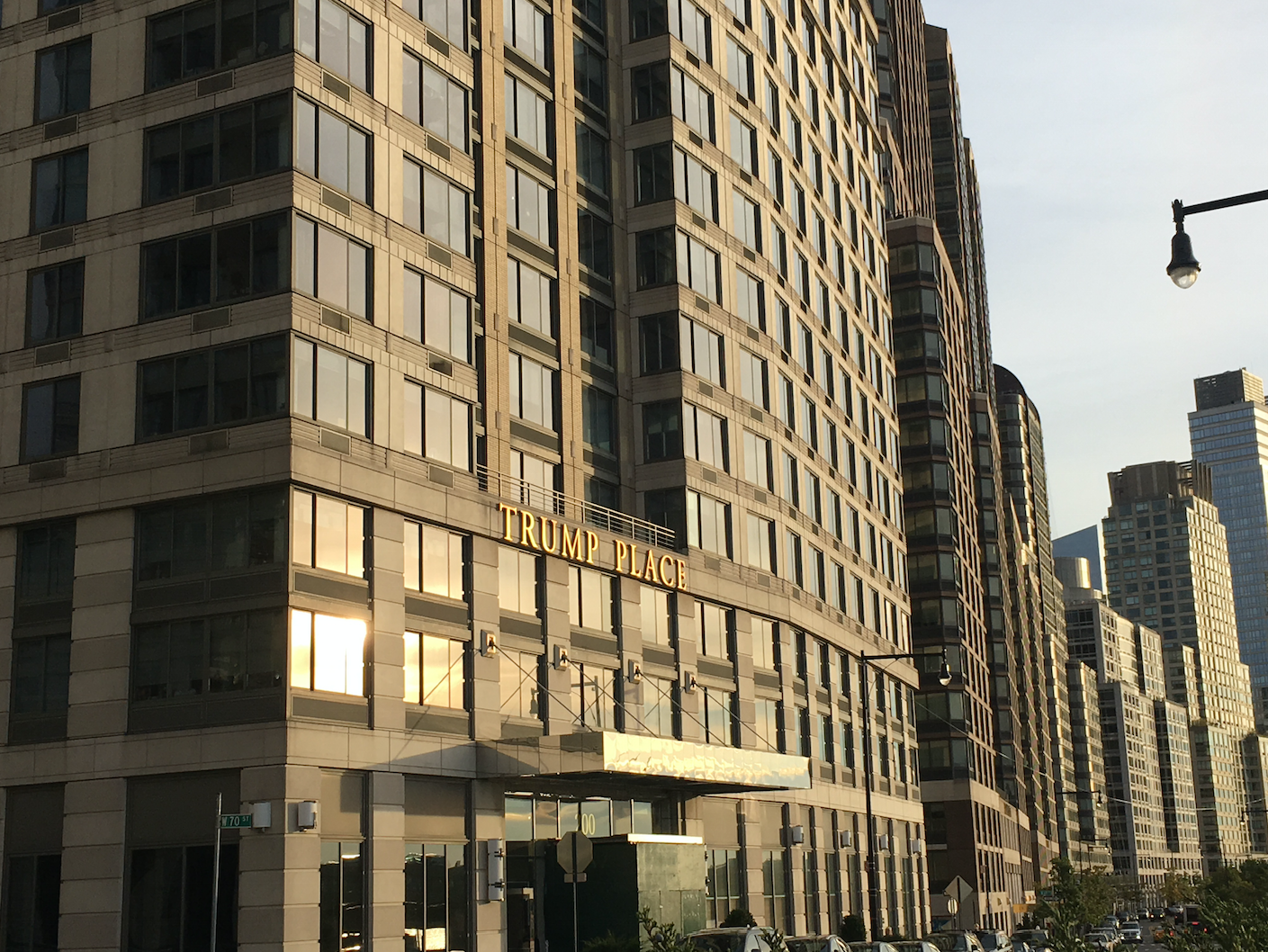 UPDATE
A spokesperson for the Trump Organization responded with the following statement:
"The sole focus of our property management division is to provide unparalleled white glove service, meticulous attention to detail and a warm friendly atmosphere. We are incredibly proud of the strong, lasting relationships we have built over the years with board members, owners and the wonderful staff. We will continue to exceed all expectations while providing the highest levels of luxury and service."