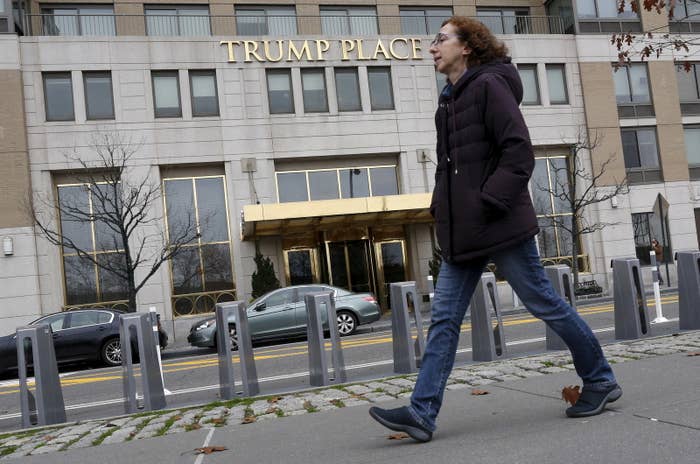 Three buildings on New York's Upper West Side named "Trump Place" had the name of the president-elect removed Wednesday morning after a revolt by residents.
Despite the fact that Donald Trump has not owned them in almost a decade, the buildings at 140, 160, and 180 Riverside Blvd., which are now managed by Equity Residential, still bore his name in gold across their exteriors.
In October, hundreds of residents signed a petition to have the name removed, citing the "embarrassment" of living in a building associated with Trump.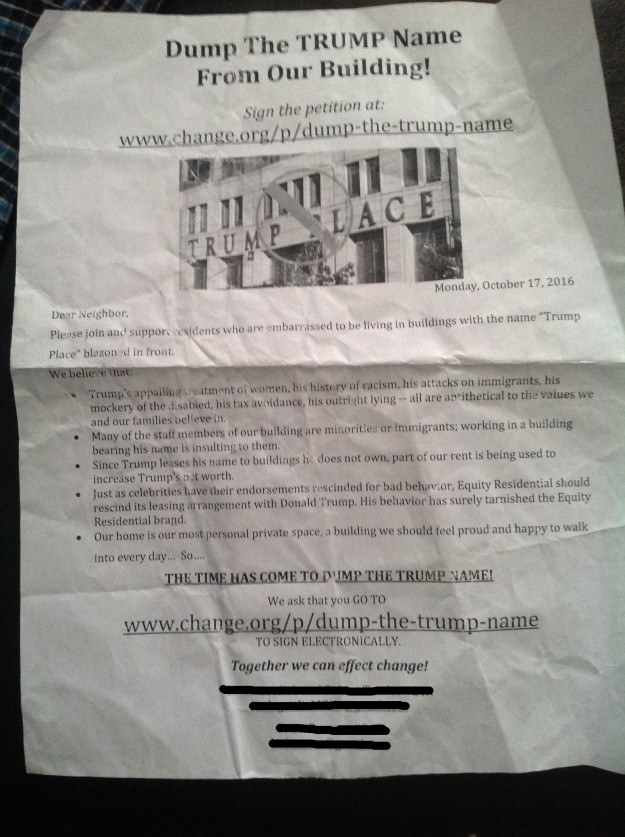 Marty McKenna, Equity Residential's vice president of investor and public relations, confirmed the name change to BuzzFeed News on Tuesday, and said it will be "going on this week."
"We are currently in the process of changing the name of the buildings to their street addresses," McKenna said. "We are assuming a more neutral building identity that will appeal to all current and future residents."
A spokesperson for the Trump Organization told BuzzFeed News the name change was "mutually agreed upon."
"This recent change is simply the enforcement of a pre-existing agreement which has been in place for years," the spokesperson said.
Marjorie Jacobs, a resident of one of the buildings, told BuzzFeed News she is "very happy that Equity took the residents seriously about removing the name."
"It means that I can walk down the street and I can be proud to live on Riverside Blvd., and I don't have to look up in disgust and see that name there," she said.