In his first public comments on the deaths of two young migrant children who were in the custody of Customs and Border Protection this month, President Donald Trump on Saturday blamed Democrats and the children's grieving parents for their deaths, while also sharing a false version of events.
"Any deaths of children or others at the Border are strictly the fault of the Democrats and their pathetic immigration policies that allow people to make the long trek thinking they can enter our country illegally. They can't. If we had a Wall, they wouldn't even try!" the president tweeted.
"The two children in question were very sick before they were given over to Border Patrol," he added. "The father of the young girl said it was not their fault, he hadn't given her water in days. Border Patrol needs the Wall and it will all end. They are working so hard & getting so little credit!"
The president's tweets contained incorrect information about the deaths of both Jakelin Caal, a 7-year-old girl from Guatemala who died Dec. 8, and Felipe Gomez Alonzo, an 8-year-old also from Guatemala who died late on Christmas Eve. They are the first children to die while in CBP custody in more than a decade.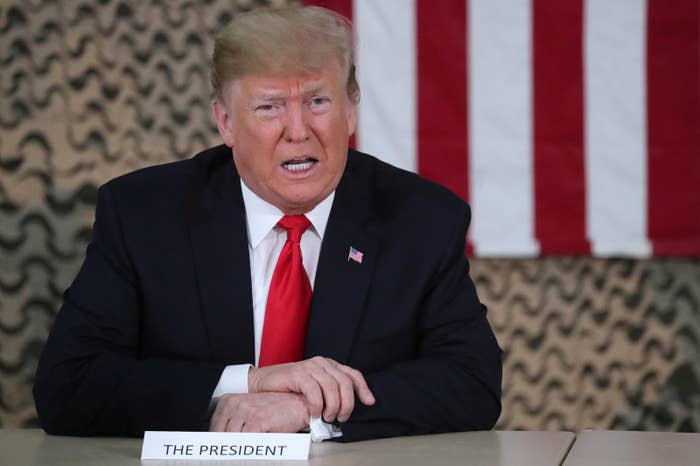 Contrary to the president's tweet, Jakelin's father has said he made sure his daughter had enough food and water during their voyage. "She had not suffered from a lack of food or water prior to approaching the border," said lawyers representing the family.
Instead, the lawyers have accused CBP of failing to provide the girl with water for eight hours.
Additionally, the president's claim that both children were "very sick before" being taken into custody was incorrect.
Felipe Gomez Alonzo died seven days after being taken into Border Patrol custody after a sudden onset of flu symptoms, later determined by a medical examiner to be the influenza B virus. He had not exhibited any symptoms while traveling to the US, a relative of the boy told the Washington Post. According to the World Health Organization, "the time from infection to illness, known as the incubation period, is about 2 days [for the influenza virus], but ranges from one to four days."
After his tweets, Democrats attacked the president for spreading lies and deflecting responsibility.
Homeland Security Secretary Kirstjen Nielsen has announced more rigorous medical checks for children taken into CBP custody, as well as secondary checks for children already in custody.

On Friday, Nielsen met with CBP officials in El Paso, Texas, to receive briefings on the health screenings.
"The system is clearly overwhelmed and we must work together to address this humanitarian crisis and protect vulnerable populations," she said in a statement on Saturday. "We know that if Congress were to act, or the courts were to enforce the law as written, we could address this crisis tomorrow — instead we continue to do more with less."
In her first comments on the death of the 8-year-old boy on Wednesday, Nielsen said officials were seeing a "flood" of families and unaccompanied minors crossing into the US, and accused parents of putting their own children at risk.
"I once again ask — beg — parents to not place their children at risk by taking a dangerous journey north," she said. "Vulnerable populations — including family units and unaccompanied alien children — should seek asylum at the first possible opportunity, including Mexico."

President Trump threatened to close the US–Mexico border on Friday as a shutdown negotiation tactic with Democrats. Such a move would bring to a halt the already slow trickle of asylum processing, with thousands of Central Americans waiting in squalid conditions in Tijuana.
CORRECTION
The name of Customs and Border Protection was misstated in an earlier version of this post.