President Trump arrived late to a meeting on gender equality on Saturday morning at the G7 summit in Quebec, Canada.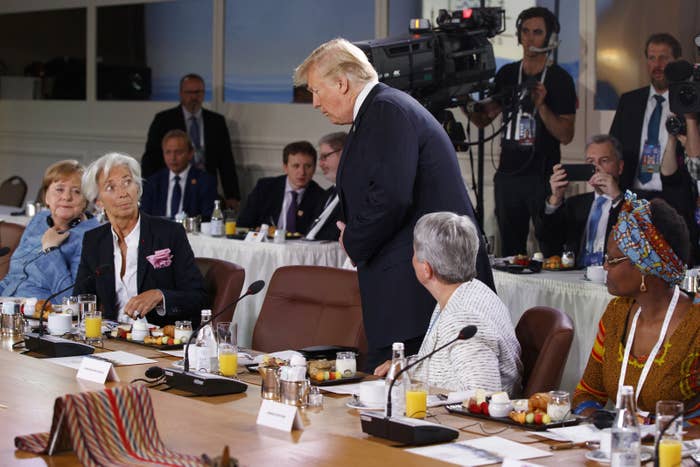 According to pool reports, Trump arrived 17 minutes late to the breakfast meeting.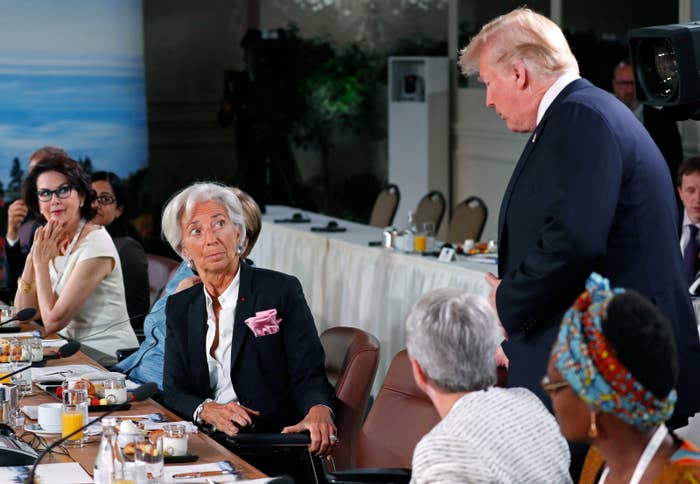 The meeting had been scheduled to begin at 8 a.m., but due to the late arrivals Canadian Prime Minister Justin Trudeau didn't begin speaking until 8.14 a.m. "Any stragglers will come in as they arrive," he said.
Trump completely missed Trudeau's remarks, only arriving as Isabelle Hudon, the Canadian ambassador to France, began speaking.
According to the Toronto Star, his arrival caused quite a commotion due to security workers having to clear a path through a crowd of journalists, many with large camera equipment.
The clicks of the journalists' cameras as Trump arrived late "almost drowned out Hudon's remarks," the Star wrote.
The White House didn't immediately respond to a request for information on Saturday about the cause of the president's tardiness.
Still, the visual symbolism was...not good.
Many people called Trump's late arrival disrespectful.
Some couldn't get past the faces of German Chancellor Angela Merkel and International Monetary Fund Managing Director Christine Lagarde.
The expressions of French President Emmanuel Macron and Canadian Foreign Affairs Minister Chrystia Freeland also came under scrutiny.
There were also, of course, jokes.
This wasn't the first meeting Trump was late to at the G7.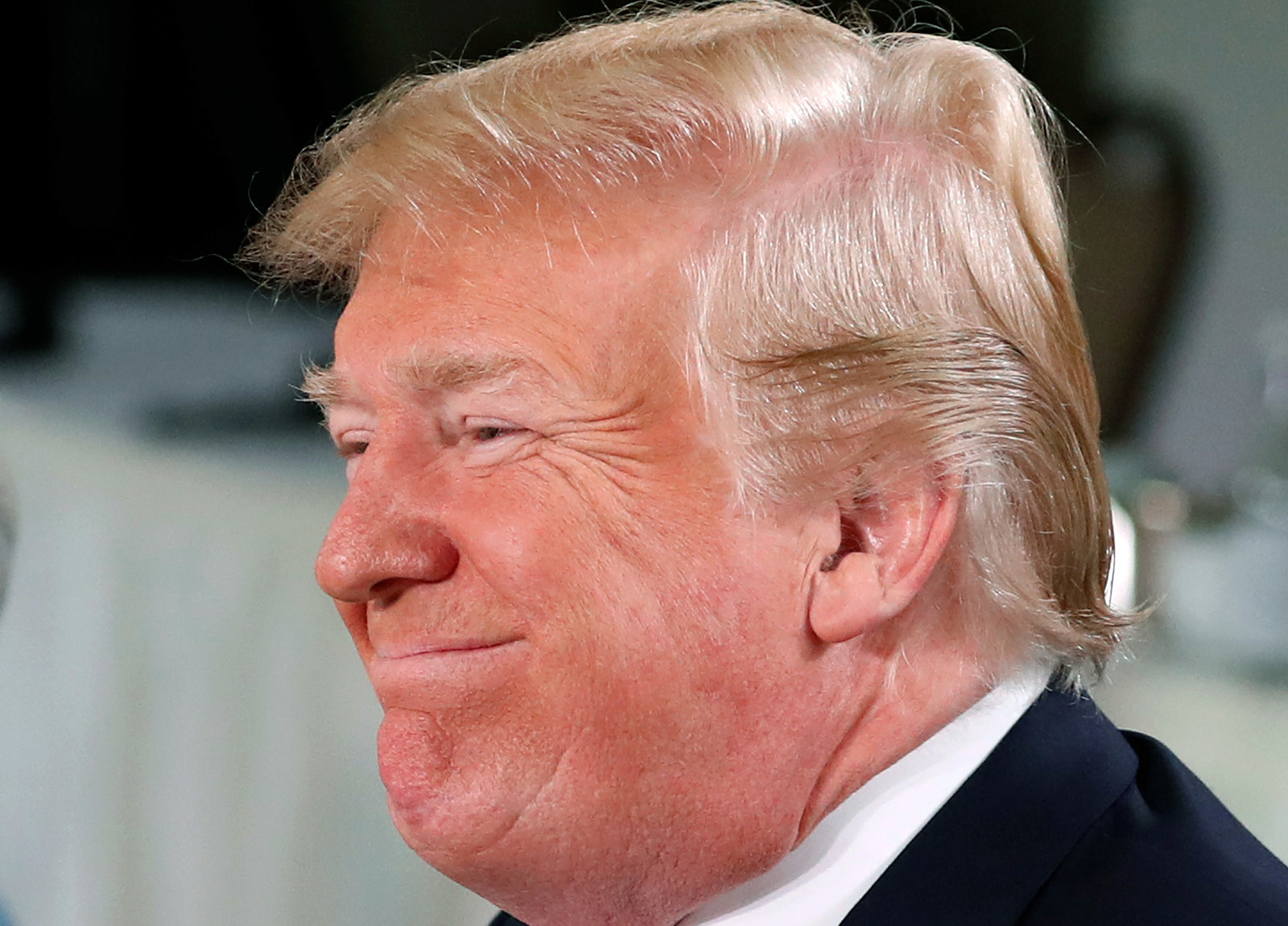 On Friday, a meeting between Trump and French President Emmanuel Macron was canceled due to Trump "running behind," according to pool reports.
The White House said they were working "to reschedule the meeting for later in the day."
Macron tweeted a video of their eventual meeting; the video contained no sound.
Trump also left the Quebec summit early, missing the meetings about climate change.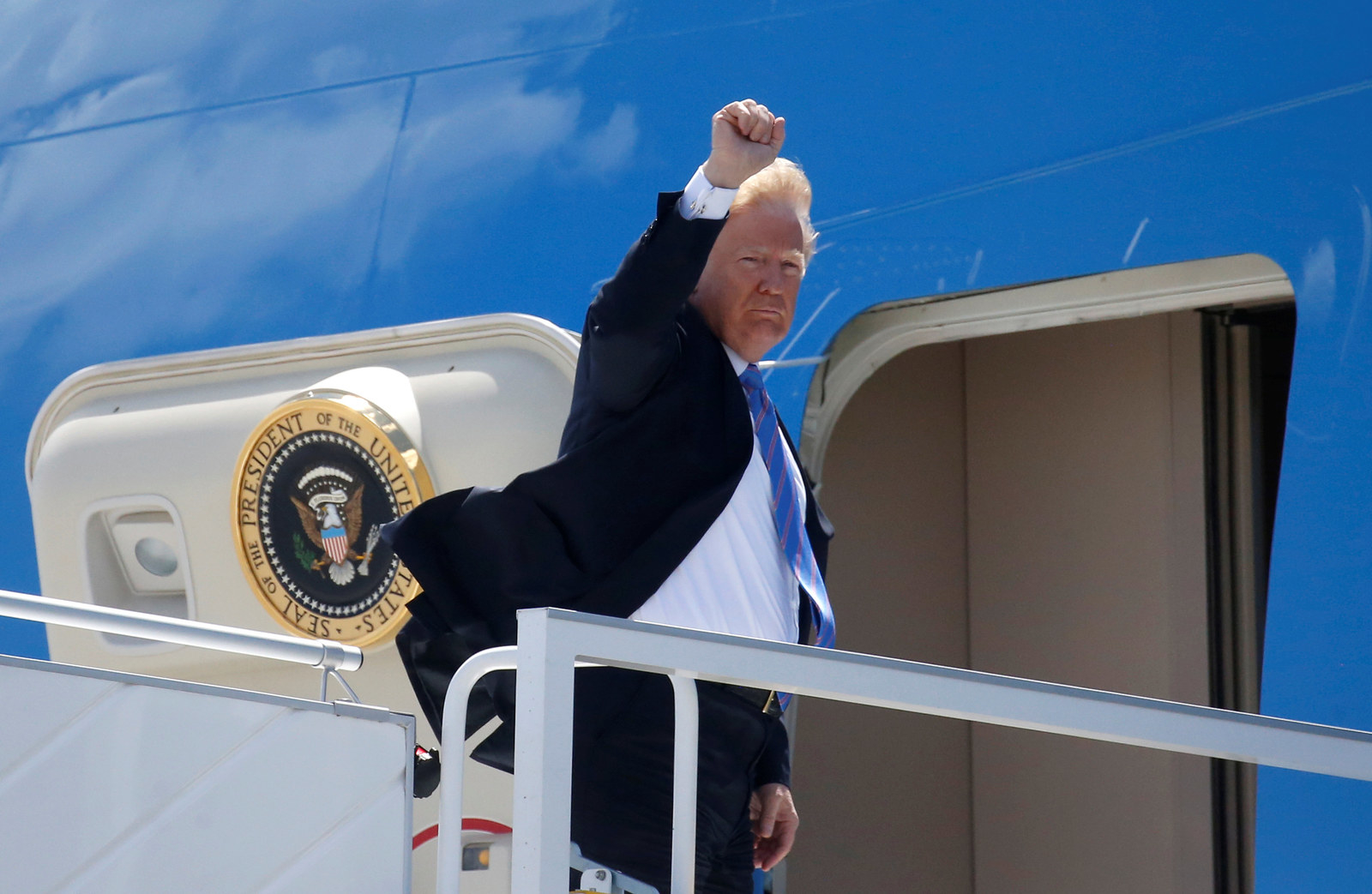 He took off on Air Force One bound for Singapore, where he is due to meet with Kim Jong Un on Tuesday.