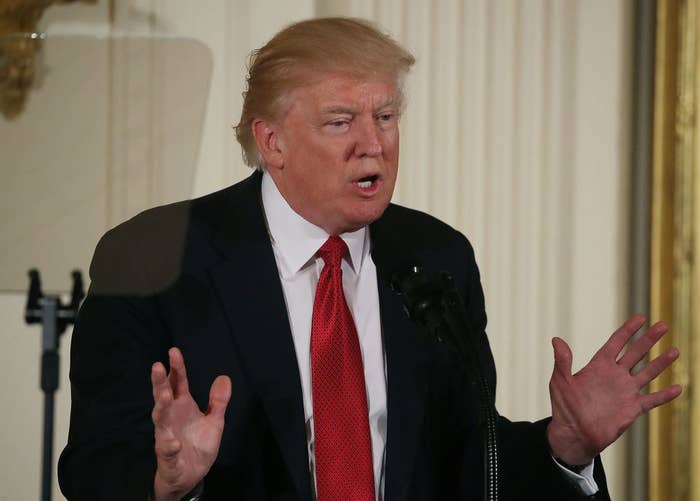 The irony was not lost on people.
Quite a few people pointed out that, well, Trump certainly has increased awareness of sexual assault.
Some even wondered if it was an early April Fools' Day prank.
Though some seemed fine with it.
"I cannot imagine how painful it is for the multiple women he assaulted to read this," one person said.
And one reporter, Emma Gray, wondered if Trump's call to support survivors of sexual assault applies to the multiple women he's accused of assaulting.