Trump supporters are ordering Starbucks under Trump's name to make a "statement" to the coffee company.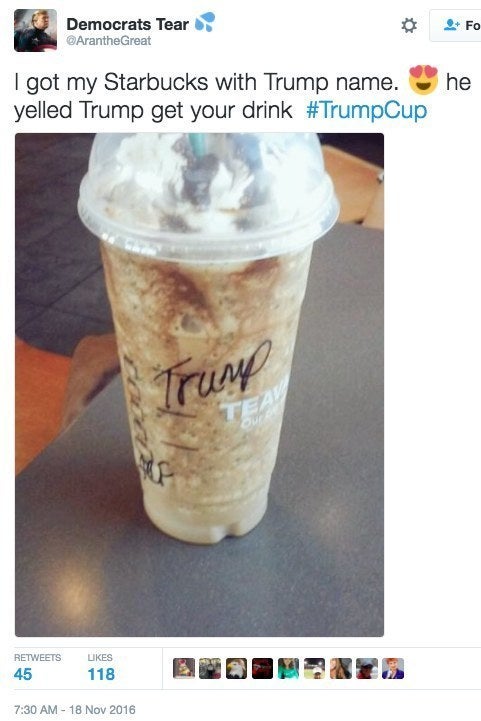 The trend was apparently started by Twitter user @bakedalaska on Thursday. Since then, many supporters have ordered "Trump cups" and shared them online.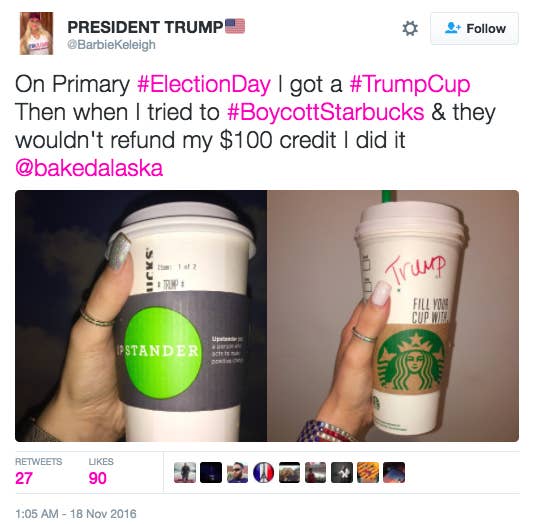 This alleged incident only sparked more cups. "If we want Trump written on our cups don't call the cops! Feel free to boycott Starbucks after this," one woman wrote.
This isn't the first time Trump supporters have spoken out against the coffee giant.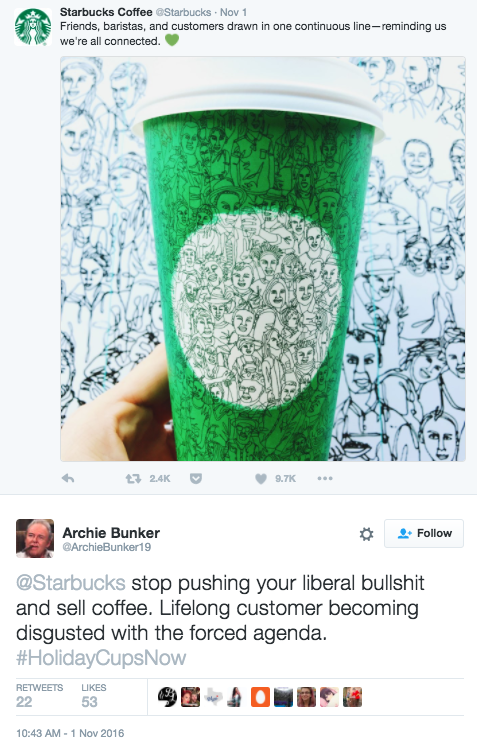 On the other hand, many people are pointing out that buying Starbucks coffee to protest Starbucks doesn't seem like the most well-thought-out protest.
The creator of the trend later wrote on Twitter that he didn't consider the movement a "protest," but a statement.
"America loves Starbucks and we used [Starbucks] as an example as how we want to make America great again and show respect for our president and our country," he wrote in part.
And, of course, some people are just trolling now.
This isn't the first time this week Trump supporters have made headlines in Starbucks. A Florida man went viral on Wednesday after he berated a black Starbucks employee for what he called "anti-white discrimination."