The three people fatally shot at the University of Virginia were beloved stars on the school's football team, with fans and loved ones alike mourning the tragic losses of the young men.
Lavel Davis Jr., Devin Chandler, and D'Sean Perry had been returning from a class field trip to see a play when a shooter opened fire inside the bus. All three were killed, and two others were injured.
"This is an unimaginably sad day for our community," university president Jim Ryan said in a news briefing Monday. "The entire university community is grieving this morning. My heart is broken for the victims and their families and for all those who knew and loved them, and they are all in my prayers.
"As I've said before, when I see our students I see my own kids," Ryan added, becoming choked up. "And I cannot imagine anything worse for a parent than to lose a child."
Davis, a wide receiver on the team, was from Ridgeville, South Carolina. He scored five touchdowns his first year, but then injured his ACL and had to sit out the 2021 season. He made his long-awaited return just two months ago. Recovering and getting back on the field took "a lot of hard work" and "a lot of dark days," Davis told CBS19 after his first game in September.
"But I have a great support system around me," he said. "My teammates, they push me, they told me to keep going and keep my head up high … I'm just grateful and thankful for my team."
Davis loved watching '90s movies and reading Shakespeare and the Bible, he said in a video on the team's Twitter account. He was also a member of the GroundsKeepers, a group of football players working on racial justice initiatives, which he said was a "blessing" to be part of in a recent interview with ESPN.
"When I leave here, I just want to say I was a part of the change, and I took a step forward, changing everything in the right direction," he said.
Jack Hamilton, an American studies professor who said Davis had been in his class this semester, said in a tweet that Davis was "such a nice guy." On the first day of class, he remembered, Davis "made a point to come up and shake my hand and told me I should call him Vel."
"One thing that struck me about Vel was how much his classmates liked him and vice versa," Hamilton said. "In my experience star athletes often tend to hang out with other athletes (understandable, given the time commitment) but Vel seemed to go out of his way to make friends with non-athletes."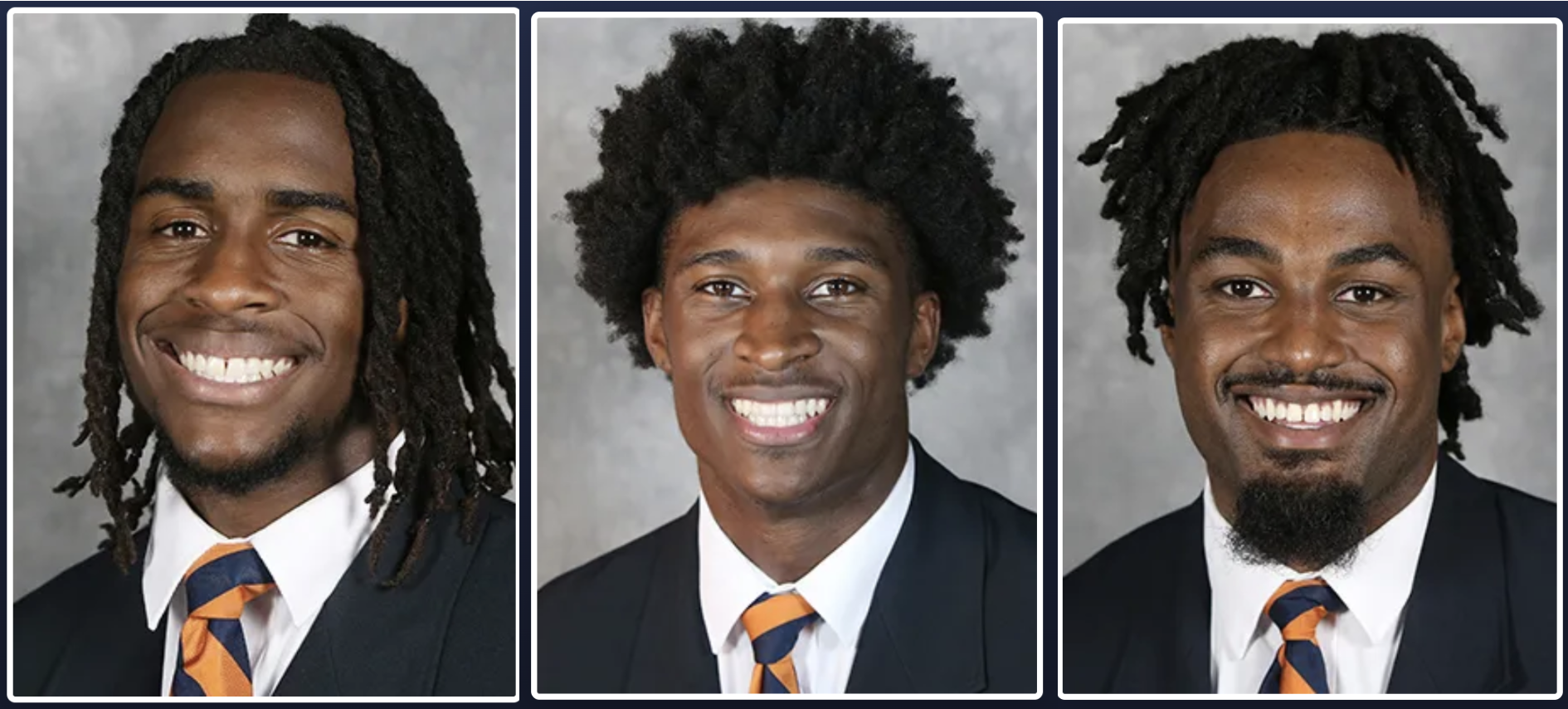 Sean Lampkin, a football coach at Newberry College, said Davis was his cousin and that the family was "devastated" by the loss. "God took one of his most kind, humble, loving soldiers off of the battlefield last night," Lampkin tweeted.
Chandler was a second-year student and a wide receiver and kickoff returner on the team. He transferred to UVA last semester from the University of Wisconsin. Jim Leonhard, interim coach of the Wisconsin Badgers, said he was "shocked and saddened" by news of Chandler's death.
"He had a lasting impact on his teammates, even after he left UW, which is a testament to the type of person he was," Leonhard said in a statement. "His personality was infectious and he was a joy to be around."
Last semester, after he transferred, Chandler also took a class taught by Hamilton. The professor said Chandler "made a point to come to my office hours repeatedly, often just to ask questions about how things worked around UVA."
"Later I helped him declare his American Studies major, which he was really excited about," Hamilton said. "He was an unbelievably nice person, always a huge smile, really gregarious and funny. One of those people who's just impossible not to like."
Chandler's high school football coach, Matt Jenkins, told the Charlotte Observer through tears of the "great young man" he so fondly remembered.
"He was a joy to coach and he had an infectious smile," Jenkins said. "He brought great energy every day. He was a wonderful student and he was a heck of a football player, but that's the least important of all of them.
"He'll be missed," Jenkins added. "He was going to make this place better."
Perry was a fourth-year student and a linebacker. According to his profile on the team website, he was a studio art major.
In a statement from the family released by their attorneys, Perry's parents expressed their thanks "for the outpouring of support during this impossibly tragic time."
"Right now, Happy and Sean will not speak publicly about the incident as their grief is only beginning, and out of respect for the University of Virginia community which has been terrorized by another mass shooting in the United States," the statement said.
Perry, who was from Miami, was a graduate of Gulliver Prep. The high school's president, Cliff King, expressed condolences to Perry's family in a statement shared with NBC Miami.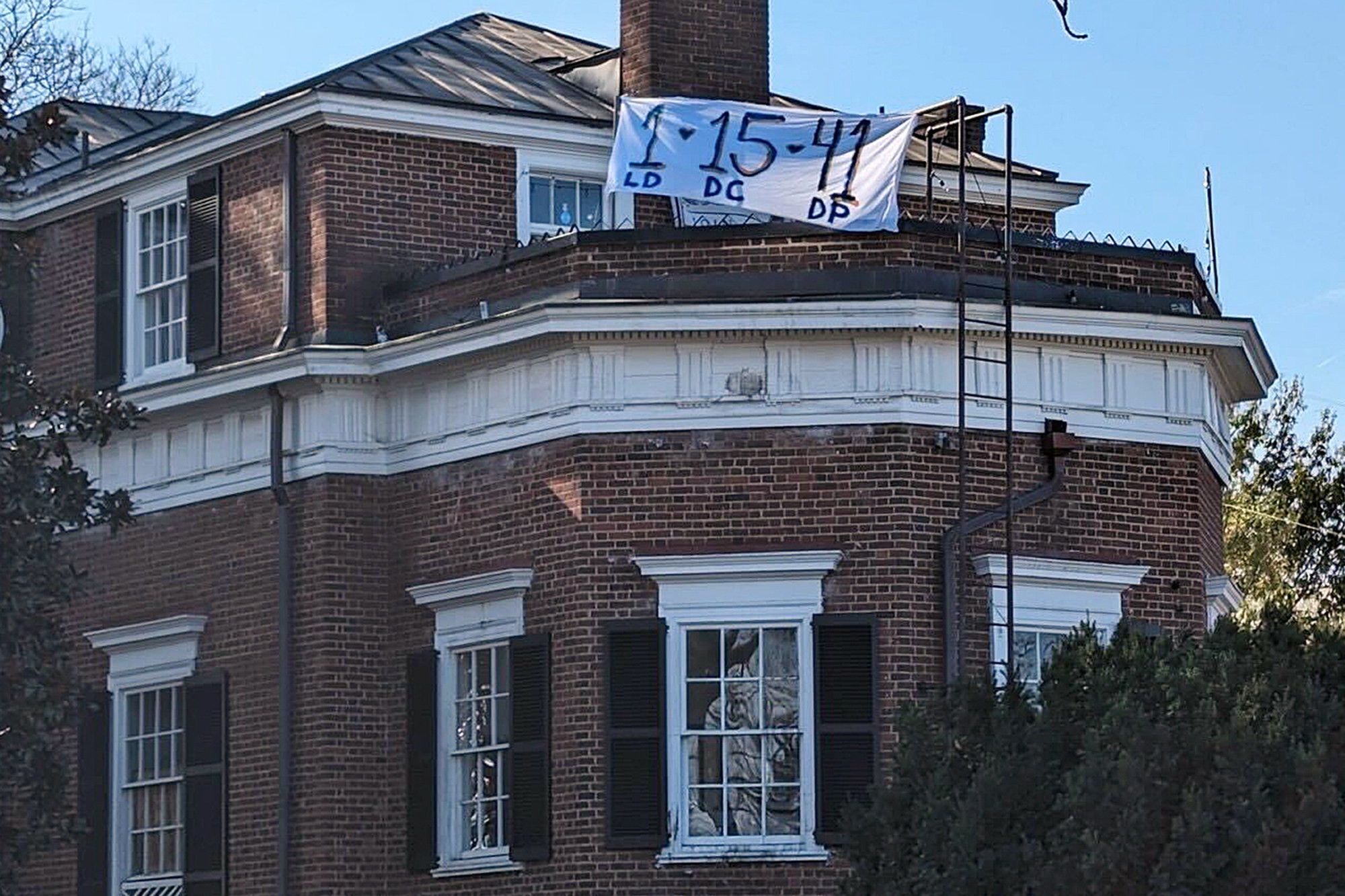 "The loss of D'Sean is felt very deeply in our community," King said. "He was a frequent presence on campus after graduation, giving back through mentoring our students in the classroom and on the football field."
Earl Sims, Perry's high school football coach, told NBC Miami that Perry "was an amazing soul that made his family and community proud."
"His high moral character and integrity spoke volumes about the young man he was becoming," Sims said. "His presence was rich and made every encounter worthwhile."
The American Public Health Association says gun violence in the US is a public health crisis. It is a leading cause of premature death in the country, responsible for more than 38,000 deaths annually. As of Nov. 14, at least 17,632 people have died from gun violence this year, and another 20,988 have died by suicide, according to data from the Gun Violence Archive.