Three times as many bus parking permits have been requested for the Women's March on Washington, DC, than for President-elect Donald Trump's inauguration, city councilman Charles Allen told BuzzFeed News.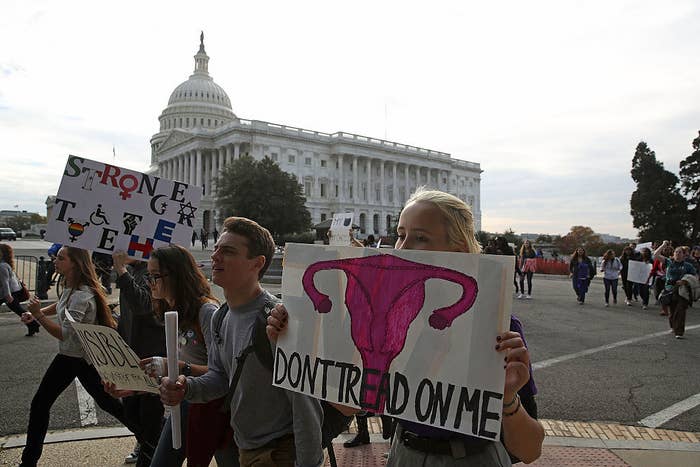 As of Thursday, when Allen held a hearing to review inauguration preparations, 393 charter bus permits had been requested for the inauguration on Jan. 20.
In comparison, a week before President Obama's inauguration in 2012, about 900 bus permits had been requested.
Allen, who serves as chairman of the Council's Committee on Judiciary and Public Safety, said all1,200 available charter bus parking spaces at RFK Stadium, the city's largest bus parking area, have been filled for the Women's March on Jan. 21.
It is highly likely that due to the RFK Stadium parking lot already being filled, even more buses will be coming for the march and parking elsewhere, Allen said. He was not aware of how many additional buses that might mean, though.
"While the demand for bus parking seems significantly less than for previous inaugurations, the District is well prepared and will be ready for all visitors and guests making their way here," Allen said.
"As the nation's capitol, DC is no stranger to major events and we are ready to provide a safe experience for everyone and to protect their First Amendment rights in the process — including the large crowds expected for the Women's March on Washington."
As of Saturday, 191,000 people have said they are going to the Women's March, with another 254,000 saying they are interested, according to the event's Facebook page.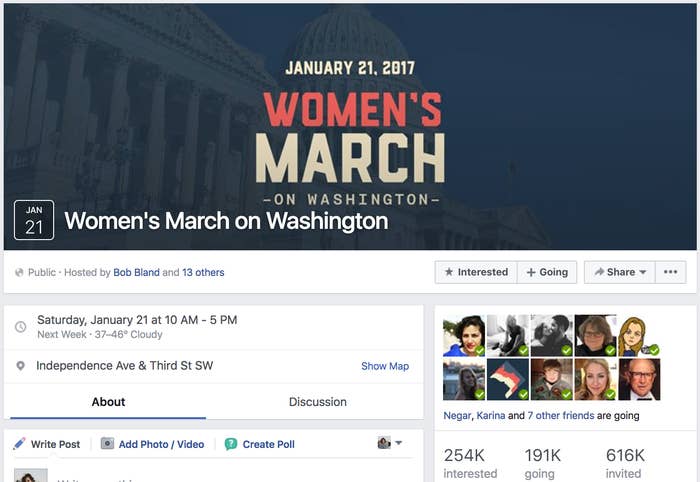 Smaller marches will also be held in all 50 states, as well as Puerto Rico, Canada, Mexico, England, Switzerland, and Australia.
Chris Geldart, the director of the DC Department of Homeland Security, told NBC Washington that in spite of the disparity between bus permit requests, he is not sure which event will draw more people.
"I can't tell you which is going to be more or less people, or how many people from the 20th are going to stick around for the 21st to add to the numbers," he said. "This may not be an official sanctioned event by the Presidential Inaugural Committee, but it is an event that's happening because of the inauguration."
Geldart reportedly asked the Secret Service and the Department of Homeland Security to designate the march as part of the inaugural special security events. They declined to do so, though DC police and the National Guard will provide security.
On Monday, Trump told the New York Times he was expecting "unbelievable, perhaps record-setting turnout for the inauguration."
"...And there will be plenty of movie and entertainment stars," Trump said, despite the fact that an ever-growing list of celebrities and performers have publicly turned down invitations to the event. Headliners currently include Toby Keith, 3 Doors Down, and Jon Voight.
"All the dress shops are sold out in Washington. It's hard to find a great dress for this inauguration," Trump added, which Racked determined to be false, with many DC dress shops saying they are "definitely not sold out."