This is Joey Sweren, 19, and his dog, Buddy (left).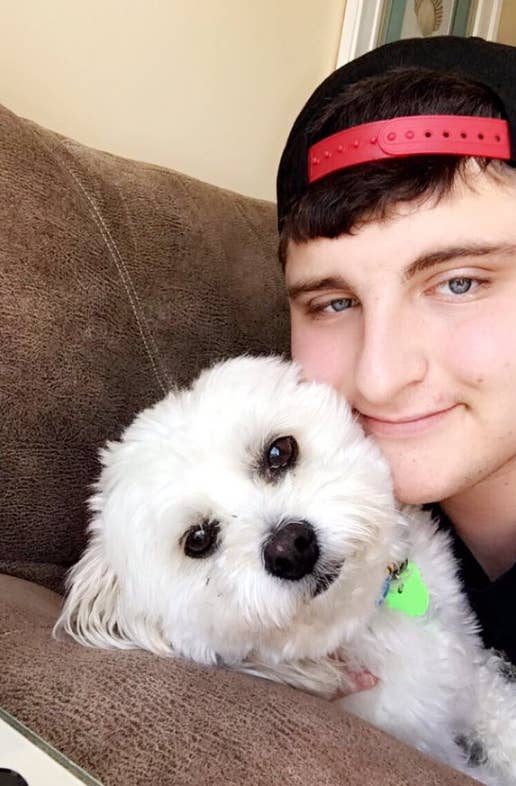 Buddy has a rather unique hobby: He loves to collect pinecones.
Last month, Sweren and Buddy were on a walk, and as per usual, Buddy had to add a new pinecone to his trove.
He was swiftly deemed a Good Boy and everyone loved him.
But then...
Wait...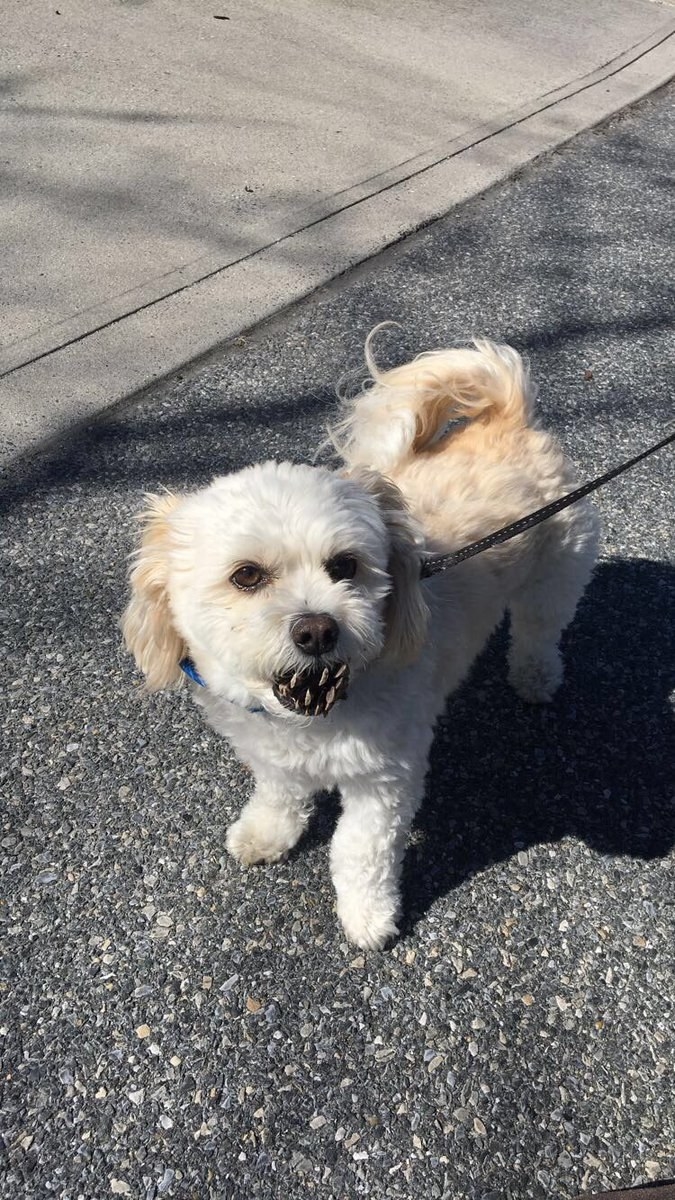 WHAT THE EVERLOVING H*CK IS THAT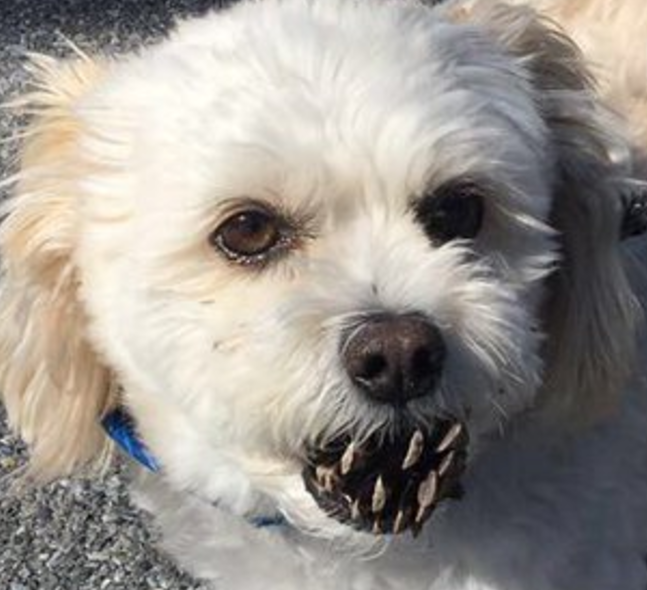 People were SPOOKED by the small floofy demon pup.
"Bork, grr"
A few people thought he looked like Bane.
But don't worry — Buddy isn't really a demonic creature. He just looks like one when he holds a pinecone in his mouth.