This is Emily Houser, an 18-year-old from Pennsylvania.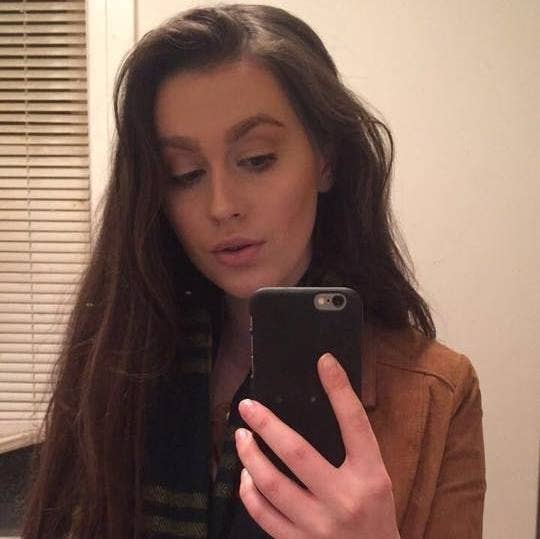 From the time she was 16 until last Thursday, Houser worked at her local Chili's restaurant in Whitehall, Pennsylvania.
Just a few days after Houser began the job at 16, the restaurant got a new manager, Josh Davidson, who was 24 at the time. Houser said Davidson quickly took interest in her, and for two years, sexually harassed and relentlessly pursued a relationship with her.
"[The] new manager found particular interest in me and began forcing me to go on dates with him," Houser told BuzzFeed News. "He would just show up to my house uninvited and say he was outside and I had to come with him.
"Over a two-year period, it just kind of escalated into him providing me with gifts of significance and money and flowers and cards and things that I wasn't really accepting of, things that made me extremely uncomfortable because I was not sure what he expected of me from these gifts," she said.
Things only got worse when she turned 18 on April 26 last year, Houser said.
"On my 18th birthday, he showed up to my high school in the parking lot and just kind of rampaged me with gifts and asked me to officially be his girlfriend in front of a bunch of people," she said. "I said no, and he replied in a very pompous way, saying he didn't care if he got fired if we were together, and he didn't care if he lost his job because he just wanted to be with me."
Houser said Davidson continued pursuing her for months, even showing up to her house in the middle of the night multiple times.
"In August, the last time he showed up to my house around 2:30 in the morning, he gave me a card with hundreds of dollars in it, to which I gave it back and kind of told him to just really back off of me, because I was so obviously not interested in him and did not want to be with him," she said.
After this, Houser said, Davidson started "being verbally and even physically weird and abusive towards me at work." She brushed it off and didn't take any action right away.
"But then he started taking interest in another young girl," Houser said. "And that's when I decided I should report the situation, because even though I came out of the situation fine, I don't know how another young girl is going to feel."
Davidson did not immediately respond to BuzzFeed News on the allegations.
At this point, Houser put in her two weeks' notice and contacted the Chili's corporate headquarters. They conducted an investigation, and — rather than being fired — Davidson was relocated to the Chili's in Montgomery, Pennsylvania. This past Sunday was Davidson's last day at the Whitehall location, and several of the workers threw him a "Fuck Emily Houser" party to support him.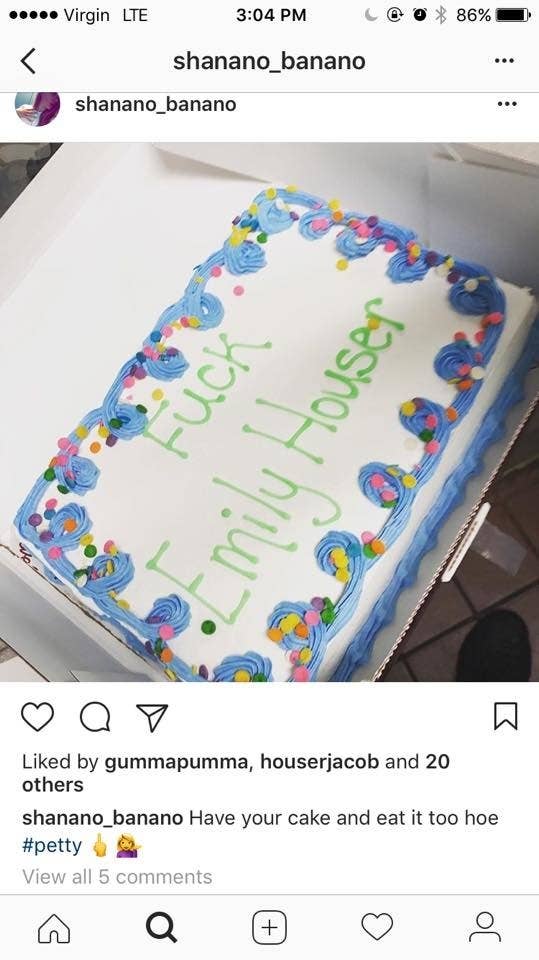 One of the workers who made the "Fuck Emily Houser" cake posted it on Instagram, and several workers commented "#teamjosh."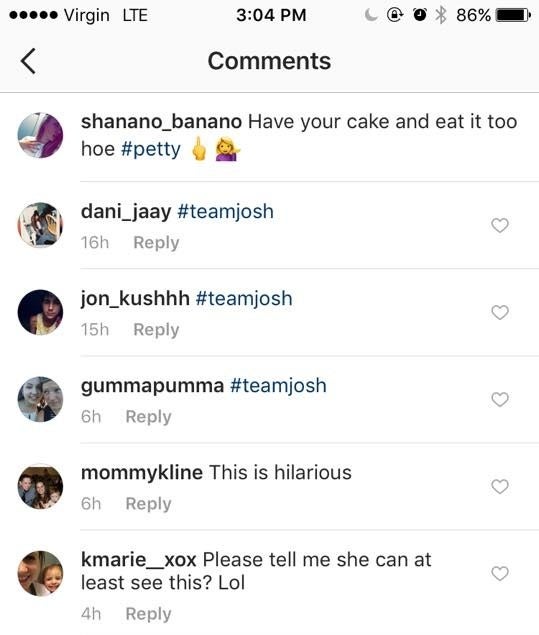 Houser said she contacted the Chili's area director working on her case, which she'd previously hoped to keep "completely private."
"[The area director] told me, 'Please don't assume who told everyone about this case,'" she said. "That's all he had to say to me."
Considering she hadn't told any coworkers about the case, she believes Davidson must have told the staff about it.
"The case was meant to stay only between the two of us," she said. "We were the only ones outside of headquarters and corporate that knew about the situation."
In a statement to BuzzFeed News late Tuesday night, a Chili's spokesperson said "the Team Members involved are no longer with the company."
The spokesperson confirmed Davidson had been fired, and a hostess at the Chili's location where he was transferred told BuzzFeed News Davidson did not work there anymore.
"Chili's encourages a warm and welcoming workplace to provide our guests with the service they expect," the Chili's corporate spokesperson said. "We do not condone and are disappointed by the actions that took place. When this issue surfaced, our franchise partner conducted a thorough investigation."
Houser was incredibly relieved and grateful when she learned Davidson had been removed from his job.
"If he's actually been removed from the company then I'll be happy, not that he's out of a job but that he's not able to do this to anyone else," she said.
The outpouring of support she's received has been "crazy and overwhelming," she said.
Now, she just hopes that her former coworkers will realize how harmful their actions can be.
"I don't want any personal gain from this whatsoever," she said. "I just want the people that were involved to understand what they are doing, and what they did to someone."
Previously, when someone got fired, the staff often trash-talked that person behind their back — though in the context of Houser's harassment, what once could have been casual workplace gossip took on the form of something more sinister.
"I just want them to stop, because this is the kind of thing that people commit suicide over," she said.