Meet Conner Fastenau and Nicole Dudley, freshmen at Baylor University and a self-declared "pretty meme-y" couple.
It was then that Fastenau was struck by an idea, and got to work on this card: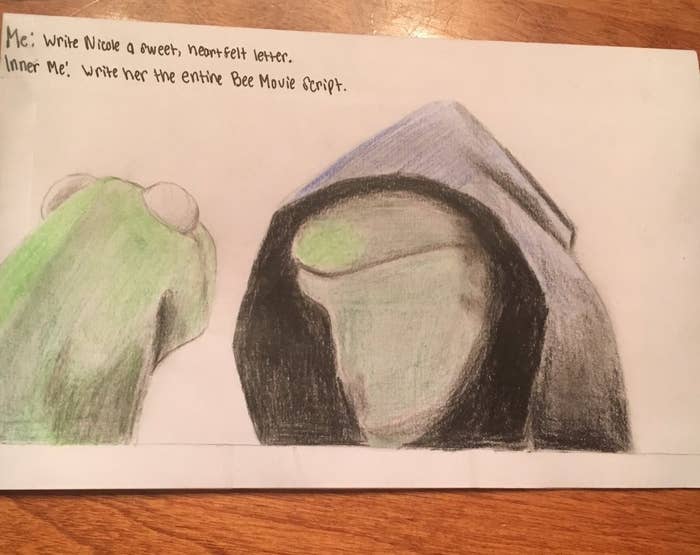 And yep, "inner me" won out:
He mailed his masterpiece to Dudley's home in Kansas City, and she instantly fell apart laughing.
People on Twitter are pretty much in love with the card (and Fastenau):
Fastenau said making the card ended up being completely worth it for how much it made his girlfriend laugh.