When Jackson Wade Knight recently asked his girlfriend Haven Prevatt what she wanted for Christmas, she had a simple request: some fuzzy socks.
But when the package was dropped off on his front porch the following week, Knight immediately knew something had gone wrong.
He opened the package and discovered a Christmas miracle: 144 pairs of fuzzy socks.
Knight tweeted about the sock mishap, and people were overwhelmed with joy picturing the very merry (and fuzzy) Christmas Prevatt was going to have:
They really think Knight is "the world's greatest boyfriend."
Knight said he doesn't actually plan to keep all 144 socks "since I didn't pay for them."
Coincidentally, there'd also been a mistake with the gift Prevatt had ordered for Knight, so she'd gone to exchange it that same day.
"I texted her and said, 'If you said your gift order got messed up, just wait till you hear about mine,'" he said.
"At first I didn't really come out and explicitly tell her they sent me 144 pairs of socks," he said. "But I told her, 'One of the things I ordered for you, they sent me 12 times more than I actually ordered.'"
He texted her about what happened, and she couldn't believe it either.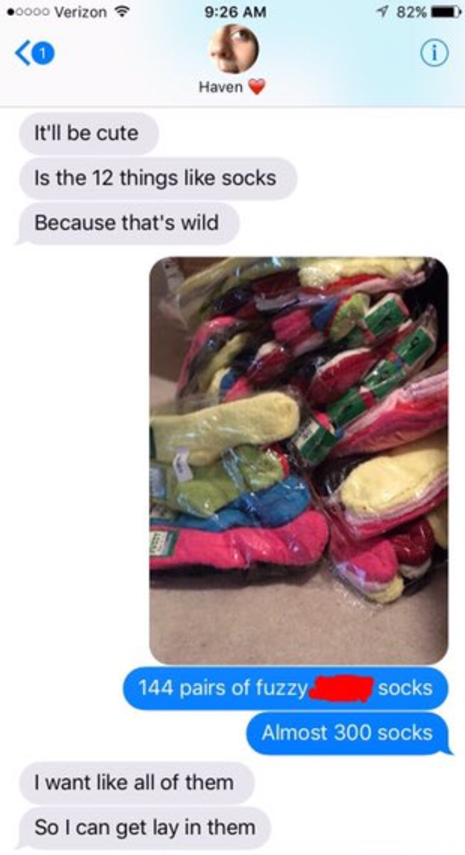 Knight said he and Prevatt really "got a kick" out of the ridiculous mistake.