This is Nicole and Wesley Bodenheimer, a newlywed couple living in Thomasville, North Carolina.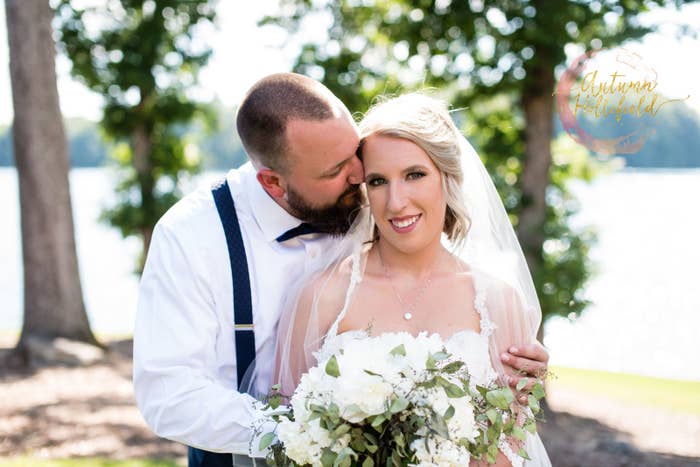 Nicole and Wesley married on Saturday — about four months earlier than they'd originally planned.
The couple, who have been together for seven years and engaged for two, were sitting down to dinner on Wednesday night when they saw a Facebook post from the wedding venue of their dreams.
"Our loss your gain," read the post from the Bella Collina mansion in Stokesdale, North Carolina. "Our couple for Saturday just decided to call it quits!!! They want YOU to take over the wedding!"
The post explained that everything — including flowers, catering, DJ, and photography — was already paid for and ready to go. The no-longer-getting-married couple had laid down $15,000 for their all-inclusive wedding plans but were selling it off for just $7,000.
Nicole and Wesley immediately started discussing whether they should go for it.
"When I first saw it, I was like, 'You know what? That's a very short time to plan a wedding,'" Nicole told BuzzFeed News. "Even though some things were already in place, there was still a lot to do, and we had to get the guests there."
"But [Wesley] said, 'No, we have to message them. That's amazing,'" she said. "So we did, and we were persistent."
And persistent they were, even offering to meet the owner of the venue that night. He wasn't free right then (he, too, was having dinner), but they met him at 9 a.m. the next day.
The venue was theirs. And two days later, so was the wedding.
But while the vendors were already locked down, the couple still needed to get their guests there.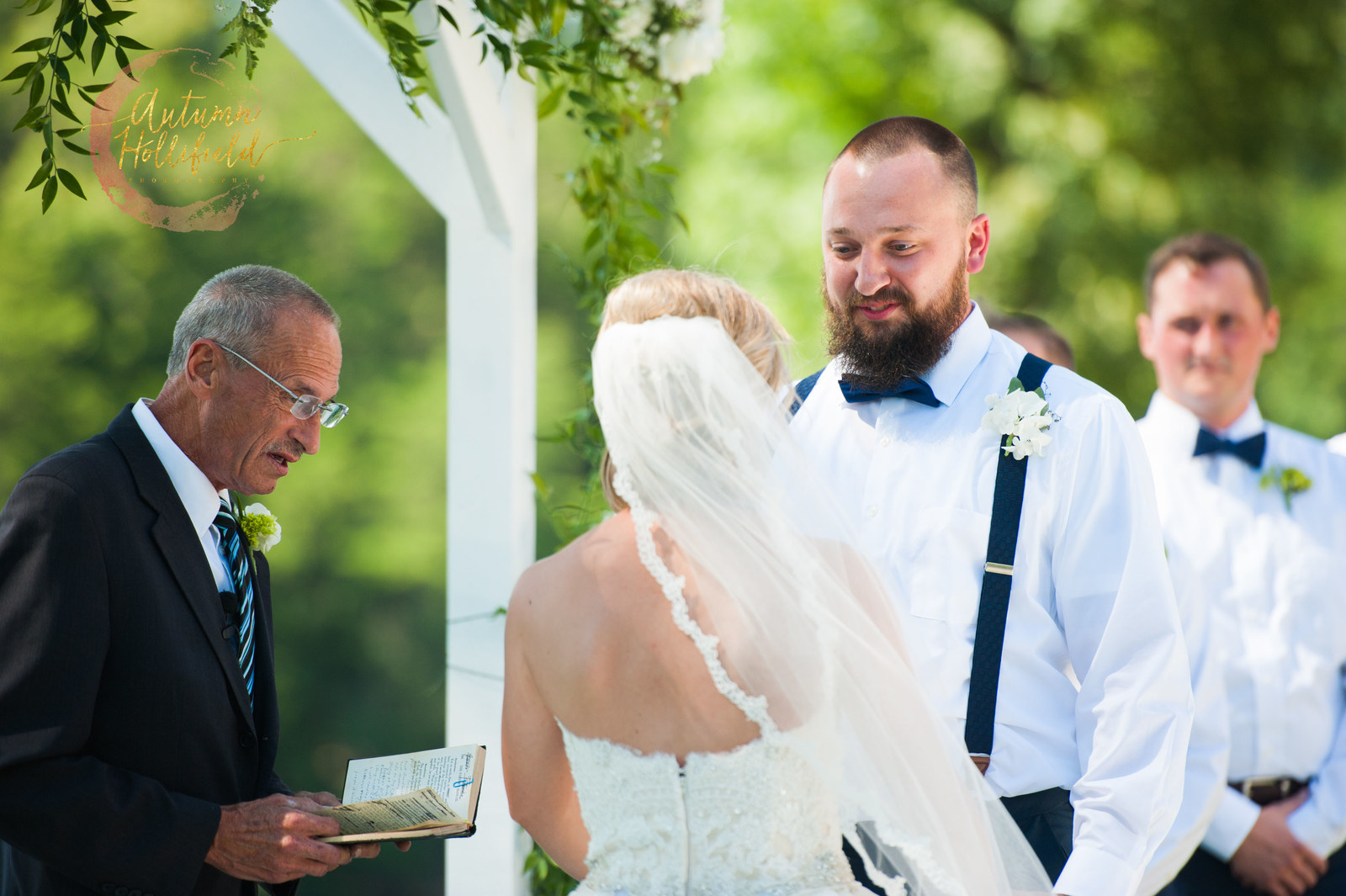 "We had to call everyone. Every single person," Wesley said.
Fortunately, most of the couple's friends and family live nearby and were able to make it. The farthest any guest traveled was a relative who drove four and a half hours from Virginia.
"We were fortunate to have a lot of our family behind us, supporting us," Nicole said. "So the majority of them were able to make it and we had the people that are dearest to us there."
Of course, Nicole still needed the dress.
She wound up finding the perfect one at a nearby bridal shop.
"I probably tried on a million dresses, and there'd been one in particular that I liked," she said. "It was a beautiful ball gown, but it was about eight sizes too big for me."
Nicole said she was ready to move on and find a different dress, thinking that the wedding was too soon to make alterations. But the bridal shop staff said they could make it happen.
"They were like, 'No, we can do it,'" she said. "We had to fully trust them to alter that dress down to a size 6 in about four hours."
She went straight from her final dress fitting to the rehearsal dinner.
Because everything was already planned — and it happened so fast — the couple said they didn't really have time to stress.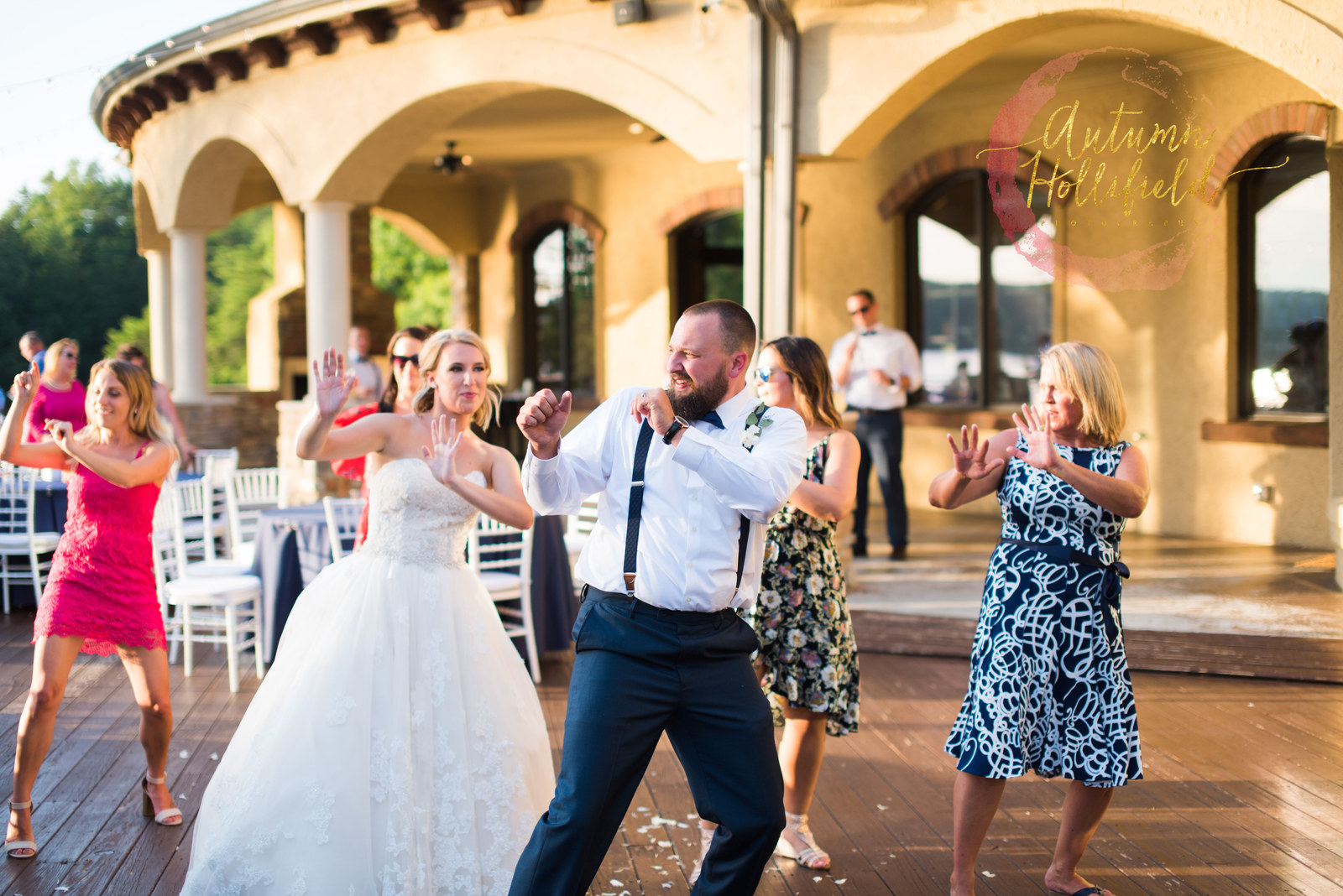 "Because everything was all set and taken care of, it was a lot less stressful than we thought it was going to be," Nicole said. "Everything just fell in place."
And the vendors, Wesley said, really came through to help them pull off the wedding.
"The vendors we had, some of who we had not even spoken to before, were absolutely amazing," he said. "They were excited to be a part of it…and we pretty much just left it in their hands."
He singled out praise for the photographer, Autumn Hollifield. "She never met us before a day in her life and didn't even know what we were looking for, but she just let her instincts take over," he said.
Hollifield told BuzzFeed News, "[Nicole and Wesley] are the kind of people who make me love what I do."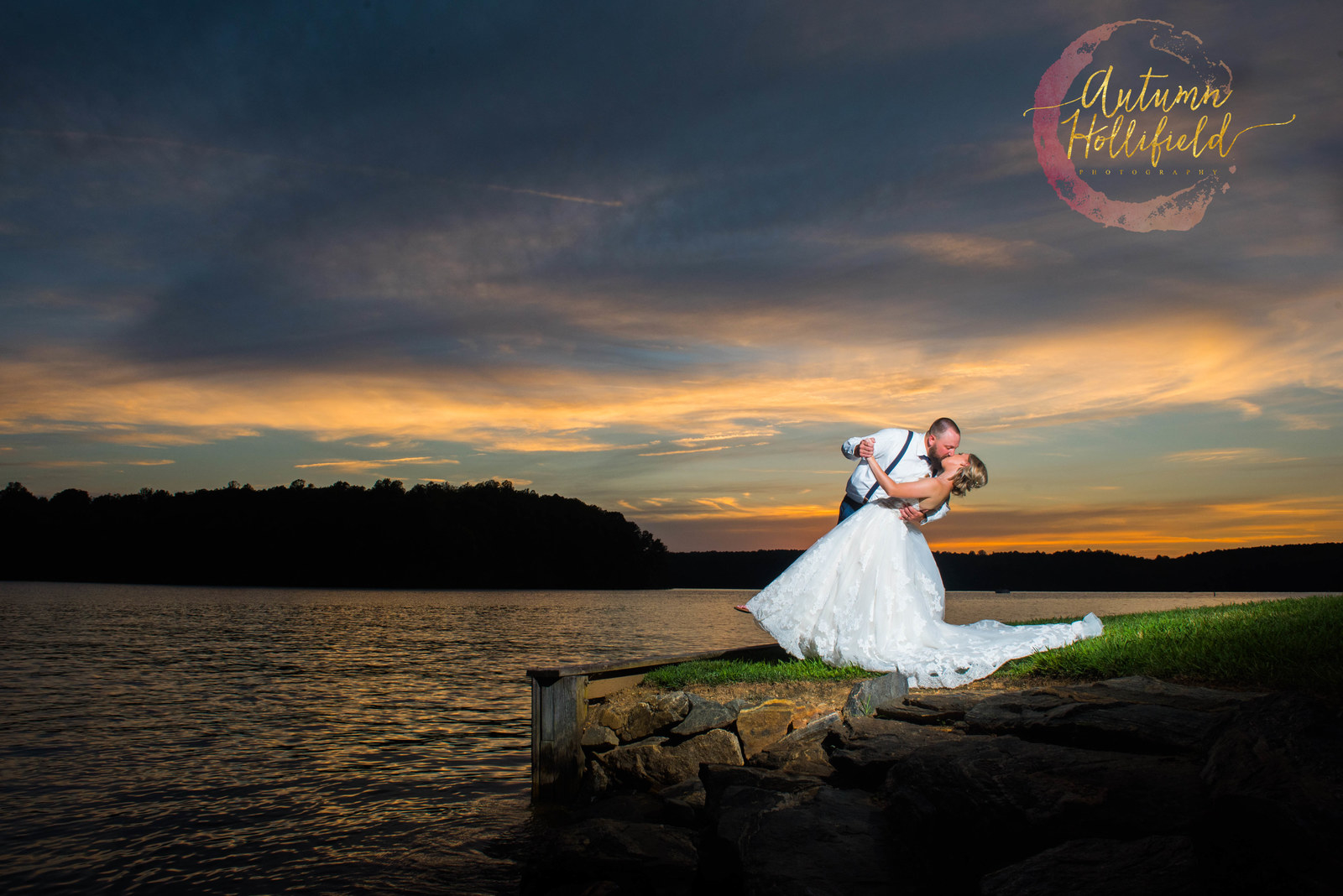 "They both are genuine, down-to-earth people who just happened upon a unique opportunity," the photographer said. "Their wedding was about their marriage, not a show or a party."
"I don't know many brides that would give up making choices about her wedding, like colors, cake, decorations, etc., but she did," Hollifield added. "I've worked with a lot of couples and I couldn't think of two people more deserving."
Erin Stafford, the director of sales and marketing for the venue, told BuzzFeed News that the company was happy they could turn "a negative into a positive" after the other couple canceled their wedding.
"[Nicole and Wesley] were amazing," Stafford said. "As soon as I opened the door, they were like, 'Let's do this!'"
Nicole said the whirlwind wedding was "an overwhelming, exciting, and humbling experience."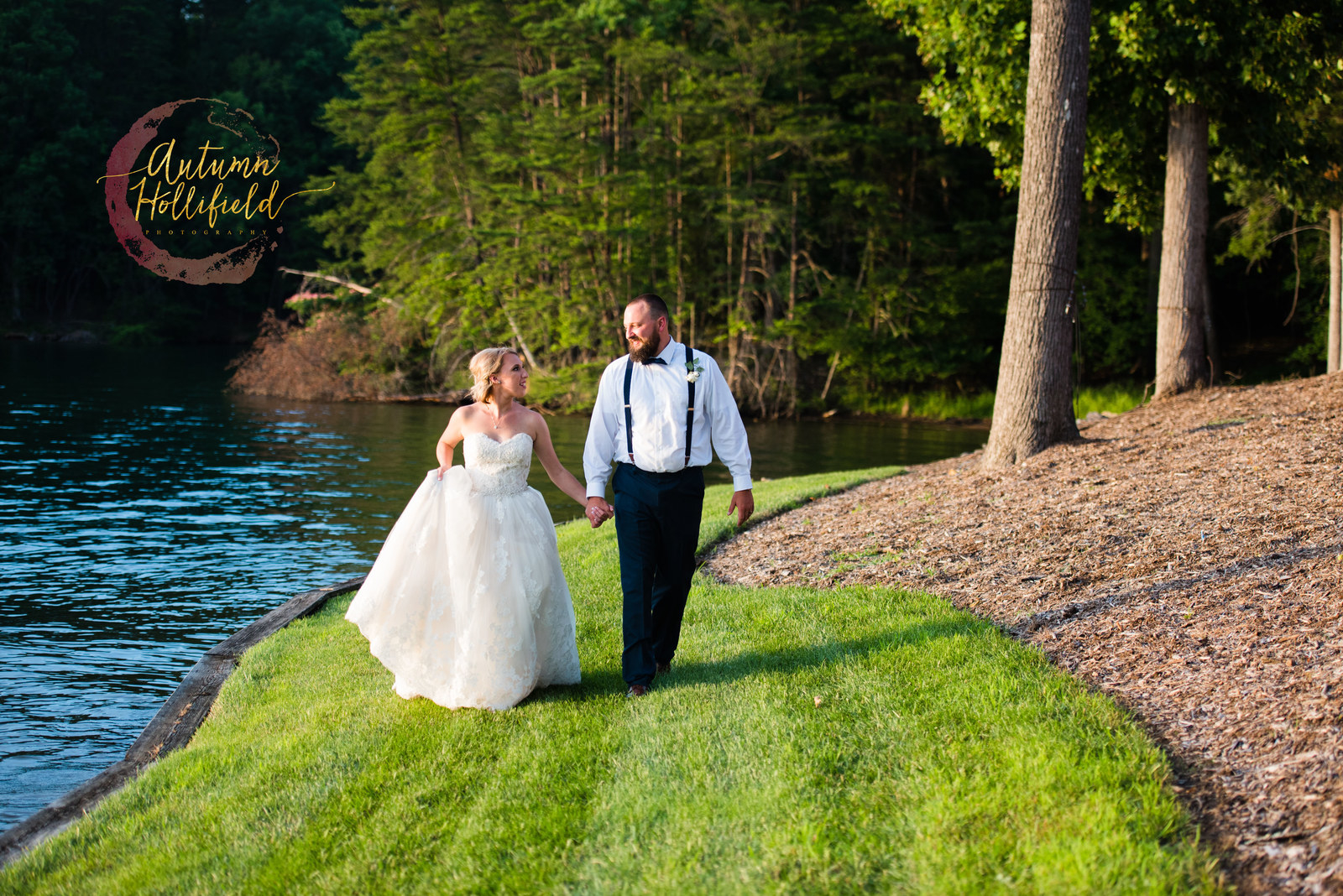 Wesley added that it "hasn't sunk in yet fully."
"We're just two simple people who wanted a simple wedding and we're just excited that this all happened to us," he added.
Now, they're hoping to pay it forward.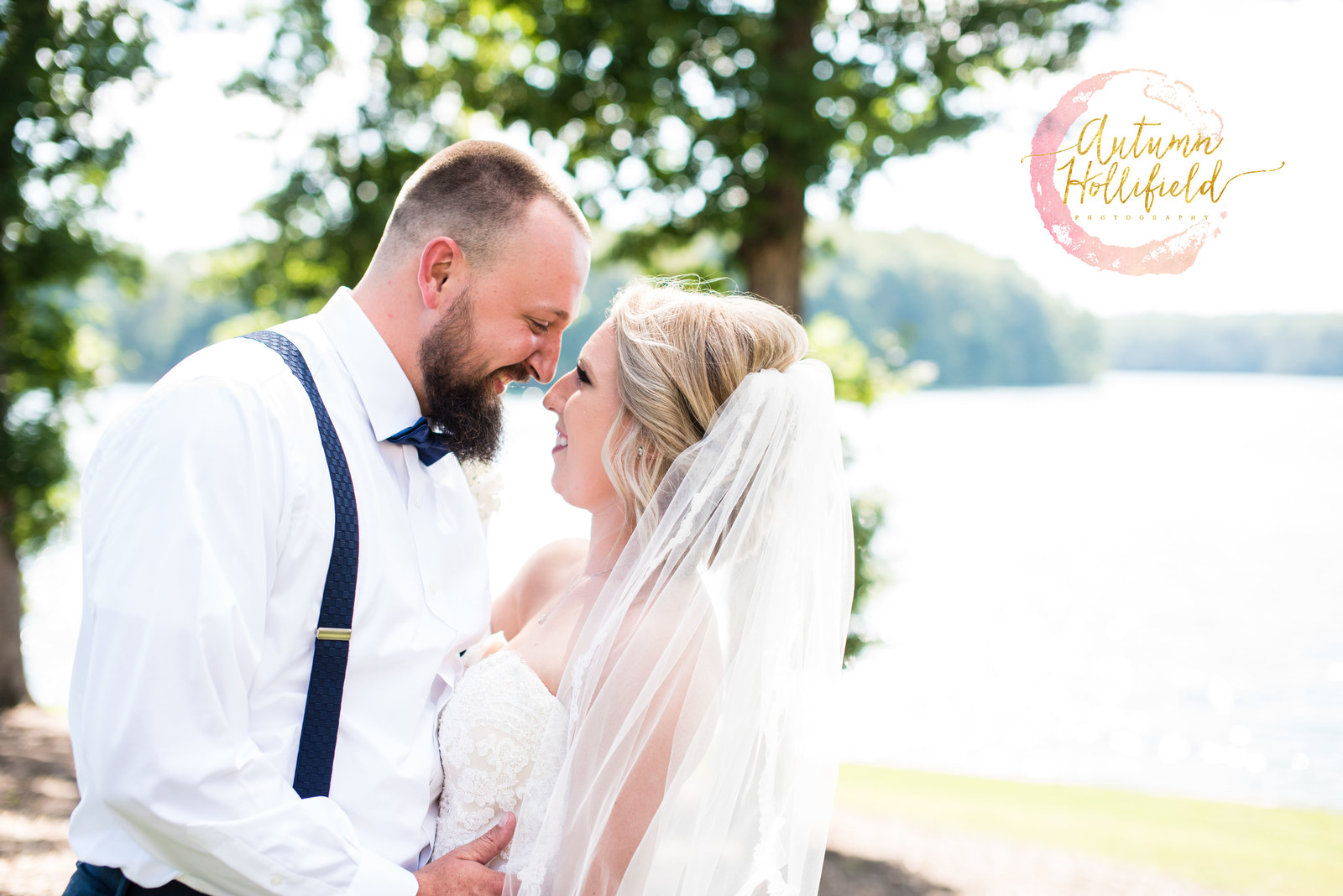 Since they originally planned to marry on Nov. 1, Nicole and Wesley had already booked a venue — the Barn at Royal Gait in Trinity, North Carolina — as well as a photographer and coordinator.
"So, hopefully someone comes forward that wants to take over our wedding," Nicole said. "That would be amazing."