Most tall people can vouch that getting constantly asked how tall you are/how's the weather up there/do you play basketball/etc. can get tiresome real fast.
He promptly whipped this business card out of his wallet and passed it her way: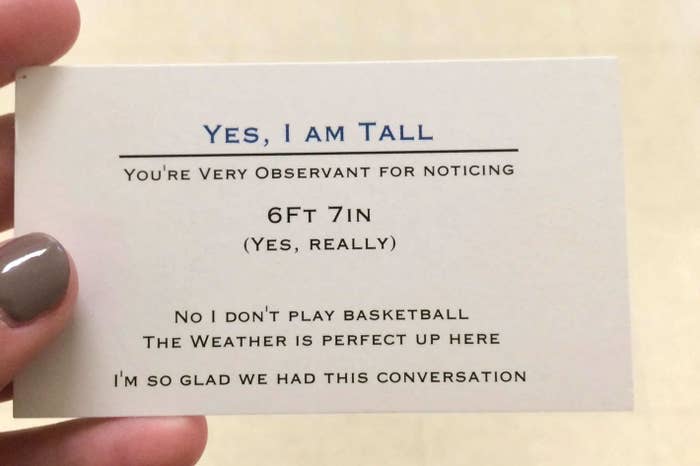 The tall people of the world realized what their lives had been missing all along.
And so did a few short people.
Logan said the $10 he spent on 100 cards has been his "best investment yet."