These Kids Came Up With The Scariest Prank Ever
SOMEONE CALL AN EXORCIST.
Looking for a way to scare the crap out of your parents/roommates/significant other/etc.? Here's an idea: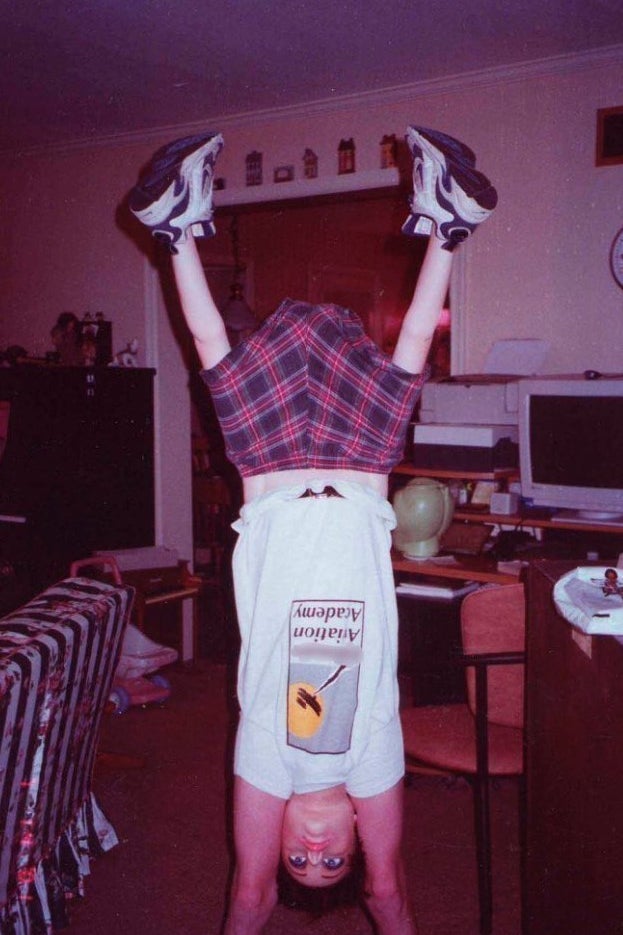 The evil genius behind the prank, Kelsey, invented it when she was about 12, her sister, who goes by the nickname Bindz, told BuzzFeed News.
Bindz told BuzzFeed News the prank was "fairly simple."
"Just put your clothes on the wrong parts, and make your way down the stairs," she said.
The prank had the desired effect on their parents, she added.
"My parents first yelled at her, because they genuinely thought she was walking down the stairs on her hands," she said. "At first look it was quite believable, and with her anything was possible."
Bindz tweeted the old family photo on Saturday, and everyone promptly lost their shit.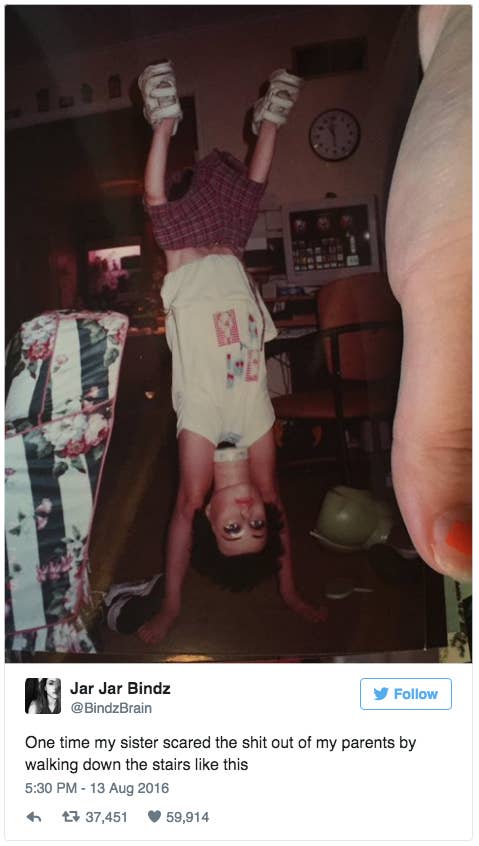 Bindz said the prank "scared the hell out of her parents," but they thought it was hilarious once they figured it out.