No matter the time of year, Kya, a 1-year-old Shiba Inu in Orlando, is obsessed with her toy Santa.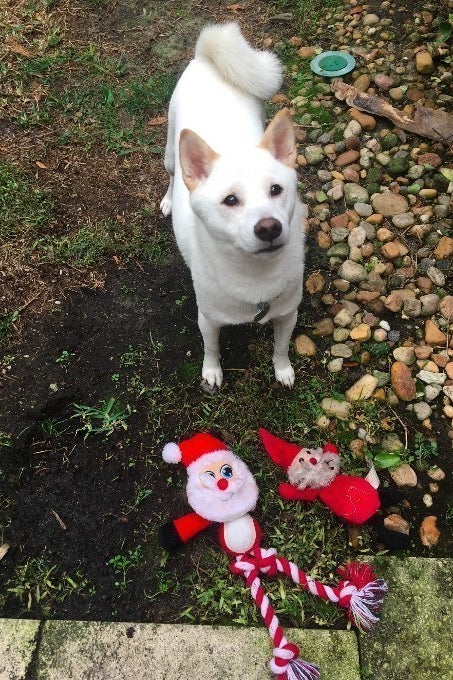 Kya's owner, 16-year-old John Mantaldo, said his family gave her the toy last year, and it quickly became her favorite. They even have an extra one.
"She really loves her Santa, and she has to have it year-round," John's 19-year-old sister, Angelina, said. "Whenever we come home, she brings it to us."
So, when the siblings saw an ad for "pet photos with Santa" at the mall, they knew they had to take Kya to meet her hero.
The photo turned out perfectly: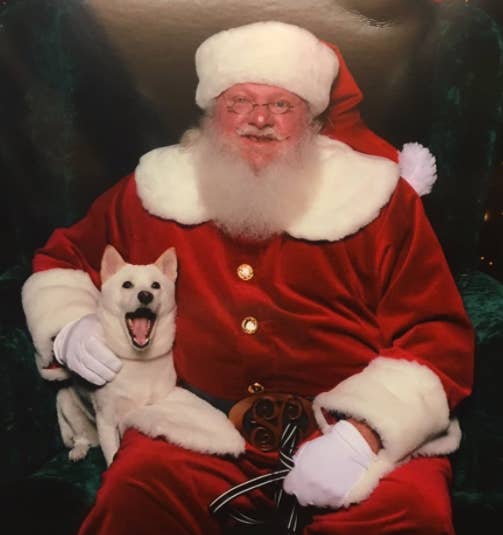 JUST LOOK AT THAT HAPPY PUPPY FACE.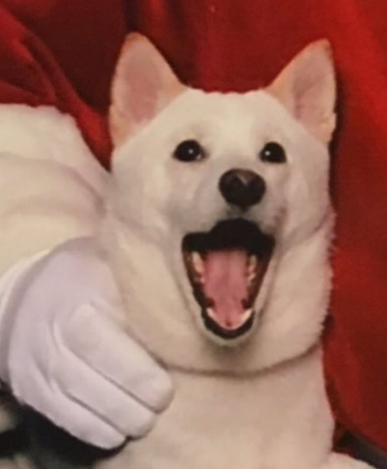 John posted the winning shot on Twitter, and thousands of people could not handle how adorable it is:
Pretty much everyone melted on the spot:
John said they dropped $30 on the picture, but it was worth it, particularly because they went home with these cute little wallet-sized photos: