Meet Maria Pignaton Pontin and Paulina Pignaton Pandolfi, twin sisters who recently celebrated their 100th birthday with a seriously magical photo shoot.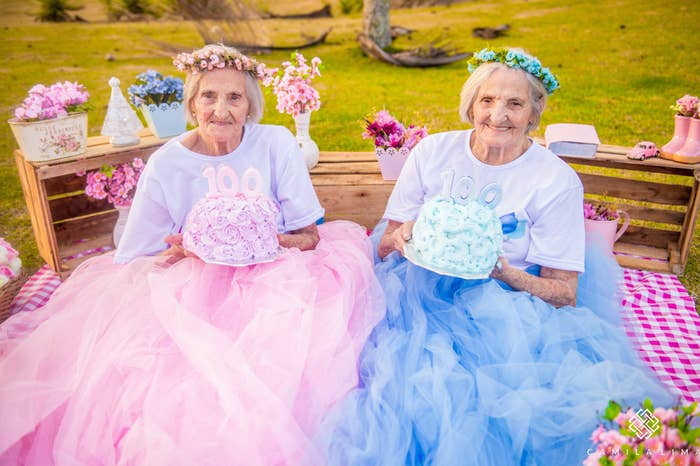 Brazilian photographer Camila Lima found out about their big milestone from a local news report. "I almost choked on my food because I thought they were so cute," she told BuzzFeed News.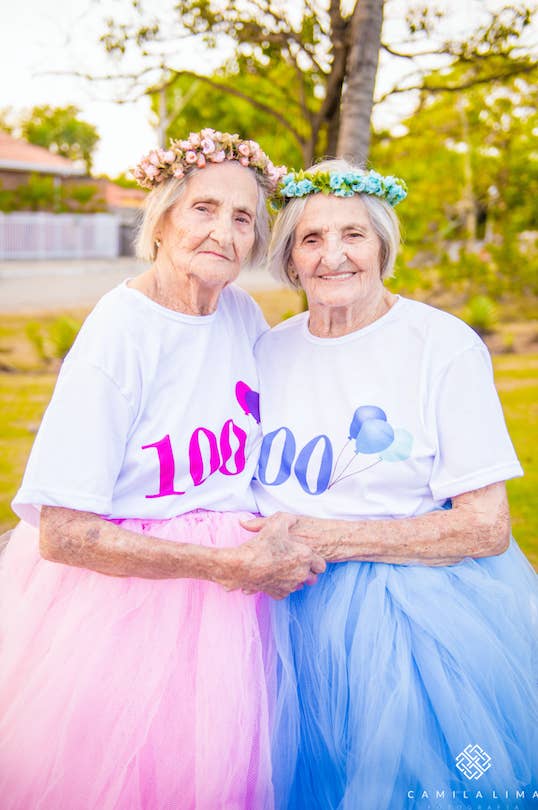 "I had never met someone 100 years old," she said. "And twins!?"
Lima said she put makeup on the twins and helped them get all dolled up for the shoot.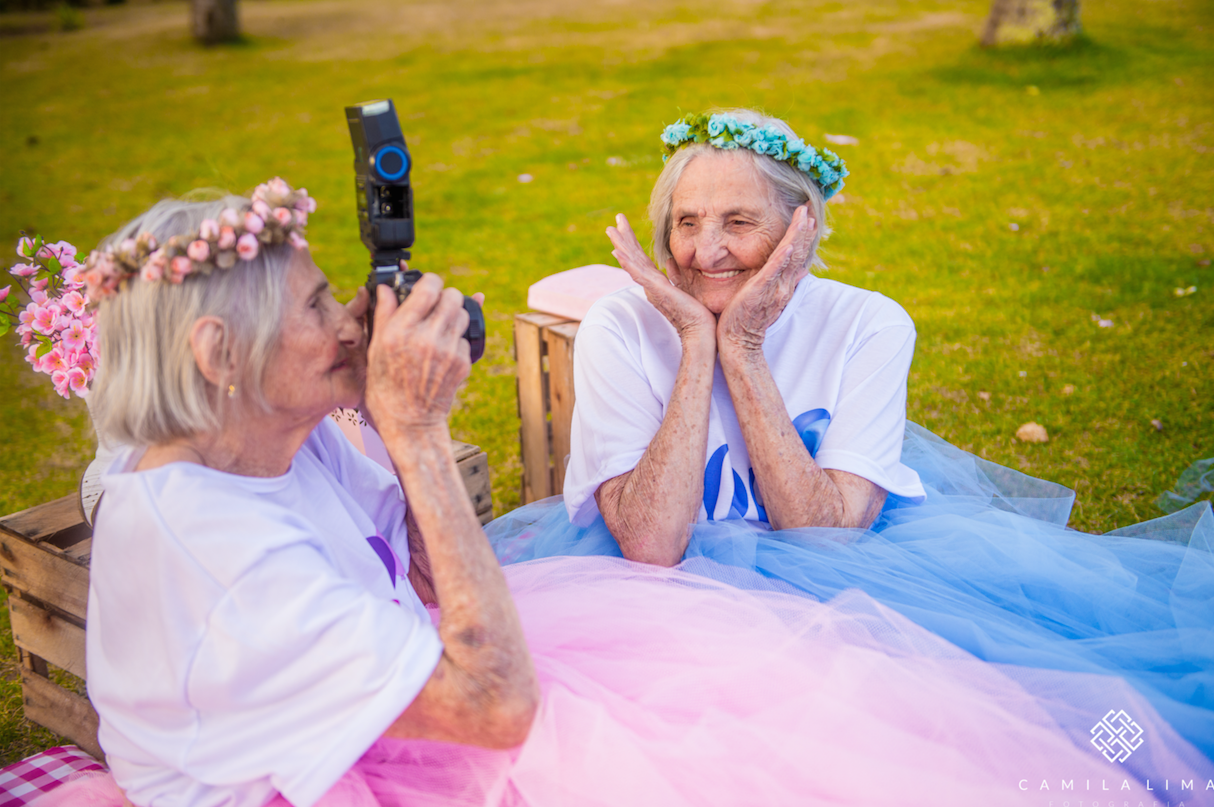 "The shoot was super chill, they were excited and happy," said Lima.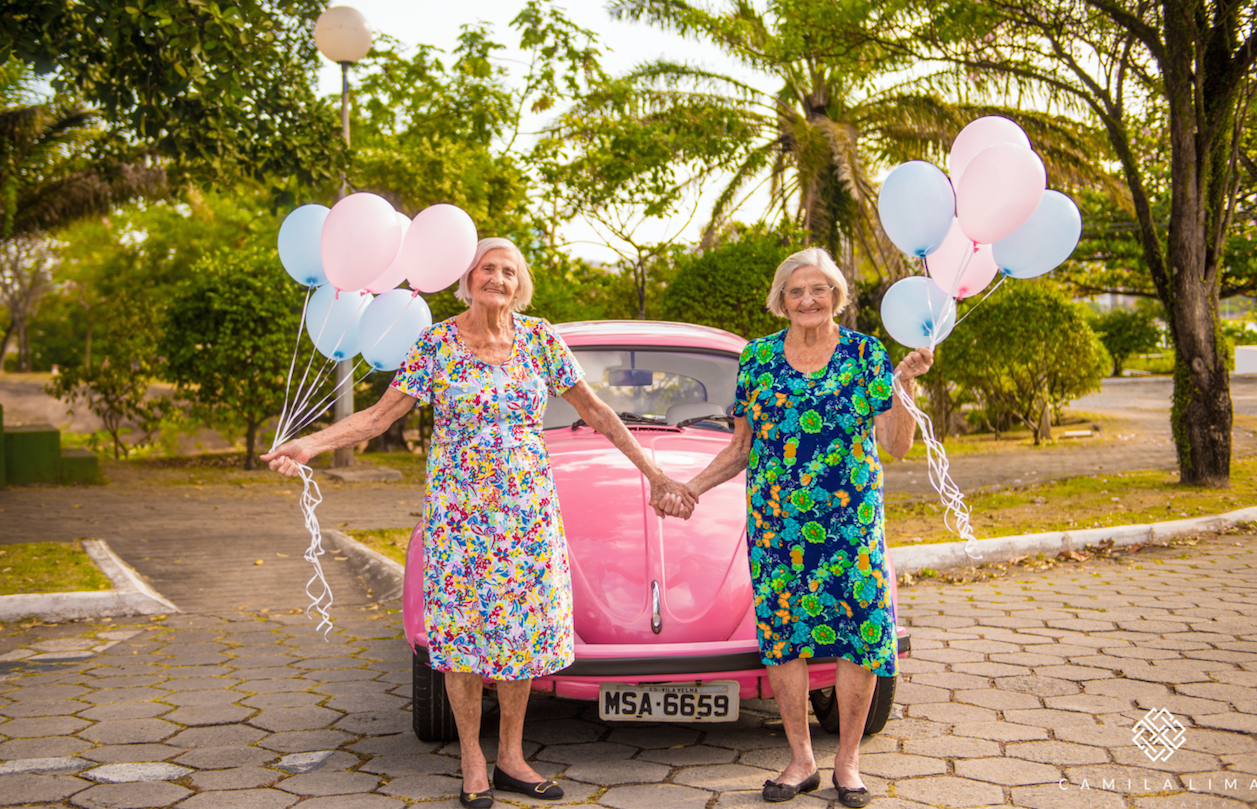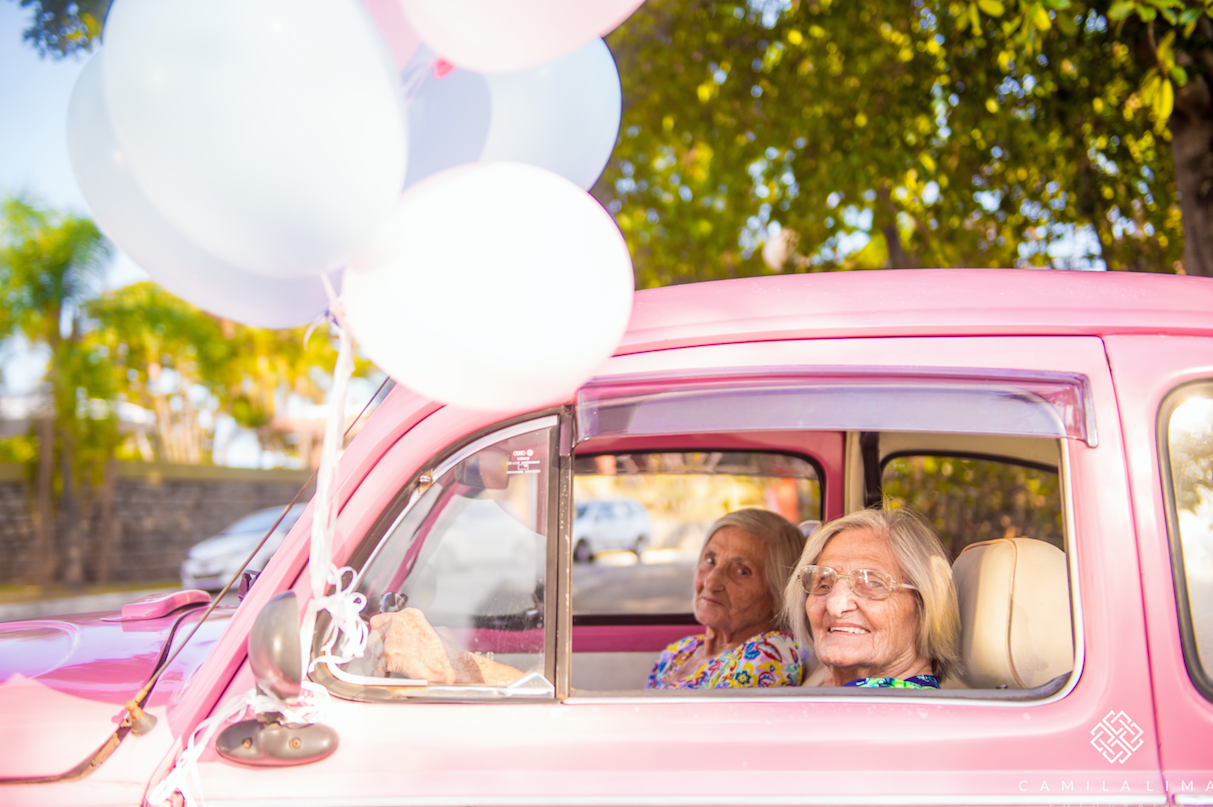 With 100 years of life under their belts, the twins have a lot to celebrate.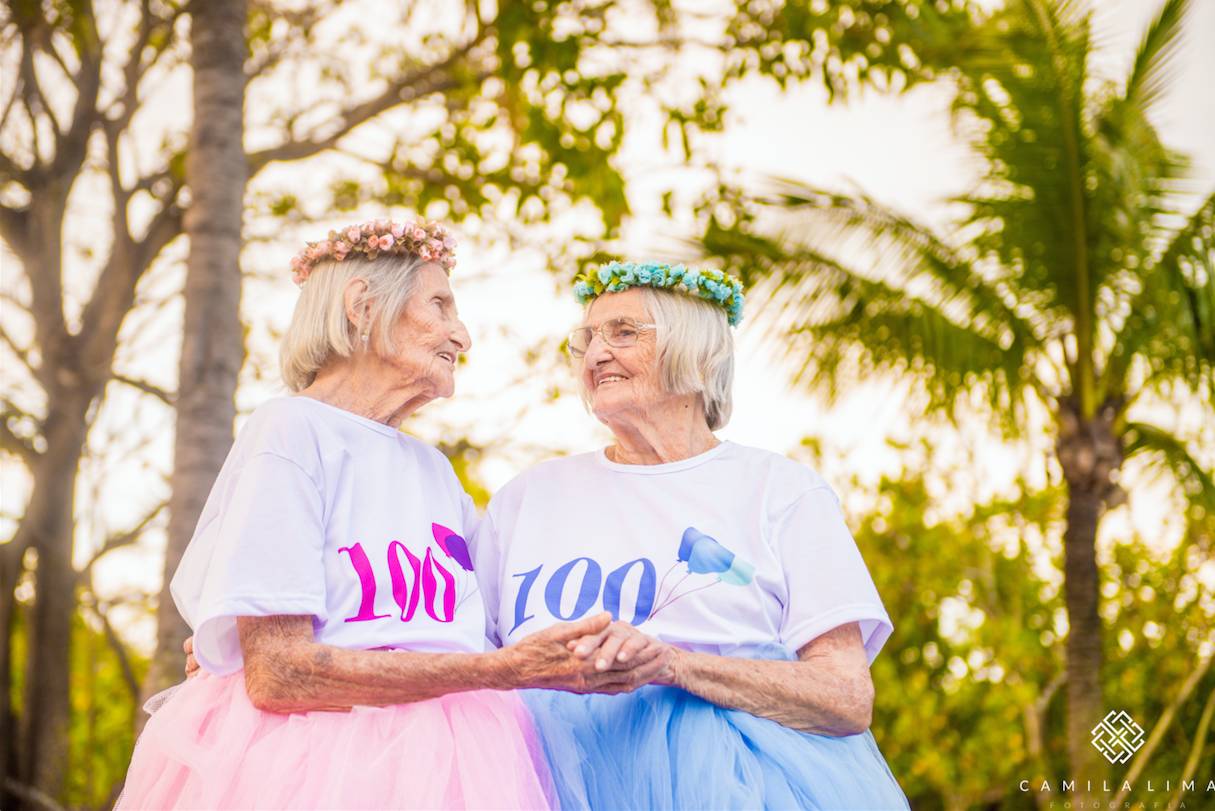 "They are very happy with the photos," Lima said.